Merry Christmas to Everyone!!!
As a Christmas present, we bring to you one of the hottest Giveaways of the season. We want to celebrate the launch of LCX Exchange with our community members through this bounty campaign. We invite all our community members to participate in the campaign and make the launch of the LCX Exchange a huge success.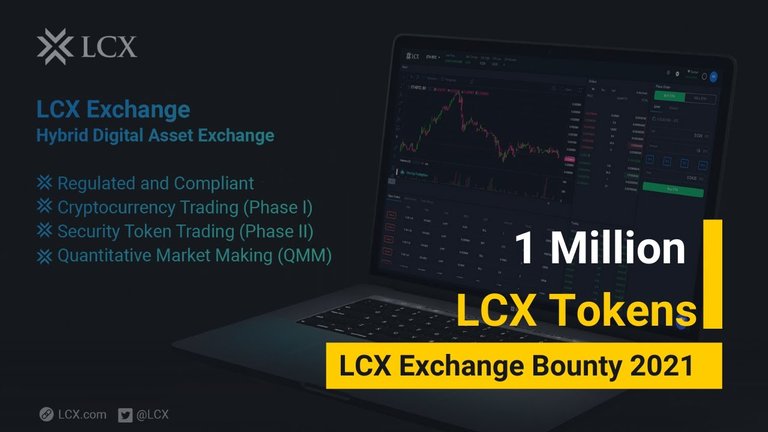 What is the LCX Exchange Bounty 2021?
We are launching our exchange on 5th January 2021 and we want to spread the news in the community. We need you to help us inform the ecosystem that LCX is launching its own exchange which will high standards in the market.
What are the Prizes?
1 Million LCX Tokens are at Stake!!!
1st Place (1 winner) – 100,000 LCX Tokens
2nd – 5th Place (4 winners) – 50,000 LCX Tokens to each winner
6th – 10th Place (5 winners) – 10,000 LCX Tokens to each winner
11th – 20th Place (10 winners) – 5,000 LCX Tokens to each winner
21st – 50th Place (30 winners) – 2,500 LCX Tokens to each winner
51st – 576th Place (525 winners) – 1000 LCX Tokens to each winner
How to Participate?
Please visit https: https://wn.nr/NLDQTM
Note: You need to create an account on LCX and KYC exchanges
https://accounts.lcx.com/register/?referralCode=CxvqNYRBEa
Important Dates
Start Date: 12:00 PM CET 25/12/2020
End Date: 11:59 PM CET 31 January 2021
Winner's Announcement: 7 February 2021
Prize Distribution: 10 February 2021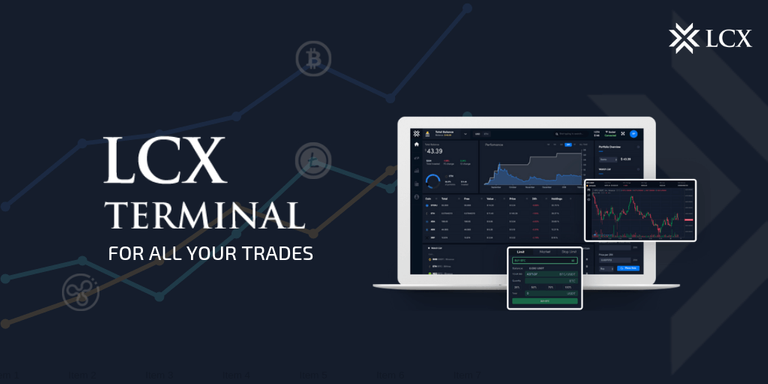 Web:https://www.lcx.com
Telegram: http://t.me/JoinLCX
Twitter:HTTPS://twitter.com/LCX
YouTube: https://www.youtube.com/channel/UCNj78acRE-ywQPim-wZ8RTQ
Posted Using LeoFinance Beta