Where is UniSwap heading?


UniSwap has been taking the crypto industry by storm. In fact, UniSwap has just overtaken Coinbase in volume.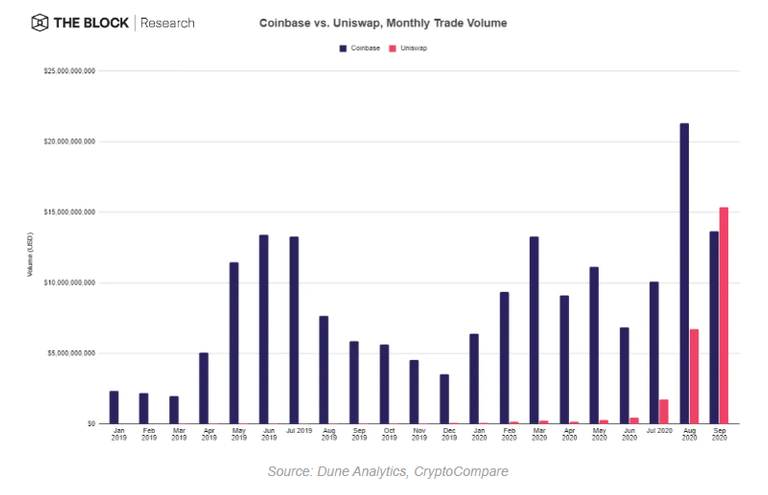 Decentralized exchanges make up around 14% of all trade volume, up from 6% last month. I majority of this growth is due to UniSwap and similar DeFi projects allowing users to swap tokens without a centralized exchange and Know Your Customer laws.
Will it last? Or is this just a bubble?
In the recent UniSwap air drop, they gave away $560 Million USD worth of UNI tokens.
Did you know the majority of users never sold their tokens?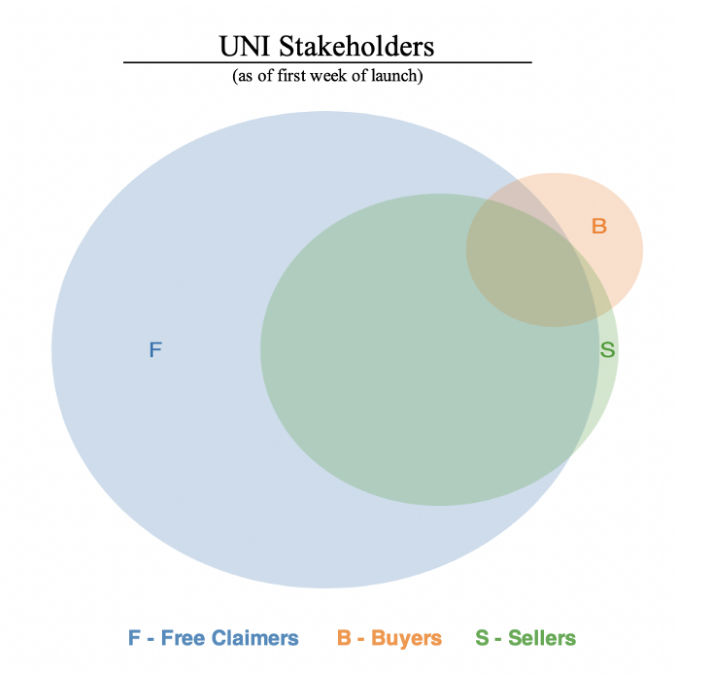 In the above chart, you can see free claimers still account for the largest holders of UNI tokens.
Basic deduction would leave you to believe these the majority of users believe UNI is currently undervalued.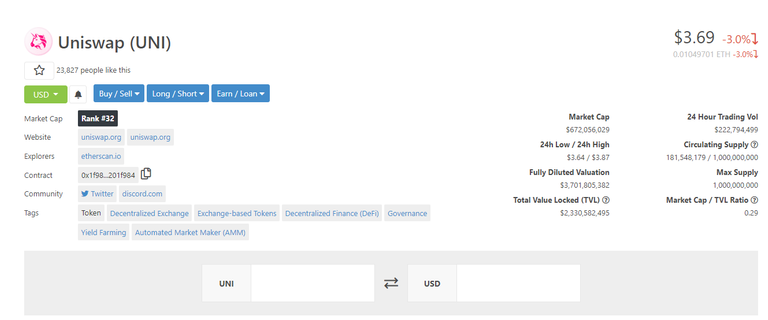 UniSwap tokens are currently worth $3.69, considerably down from the $8 peak during the Airdrop. I personally sold at around $5 and actively farming tokens through UNI pools. All tokens I farm I am holding until UniSwap V3 launches. There are some exciting things coming by the end of the year for UniSwap.
This is no financial advice, I am not a professional and sharing my personal opinion. Ask your mom before investing.
Posted Using LeoFinance Beta
---
---