Swapped my UNI tokens
As you probably have heard by now, UniSwap did an airdrop to all users of UniSwap that did a swap prior to September 1st. The airdrop was worth $1,200 initially and peaked to over $2,000.
If you sold immediately, you likely sold around $2.65 - $3.30.
If you held out, you could have gotten as much as $7.35 (current price)

I held out for a while and sold at ~$5 which yielded me 5 ETH.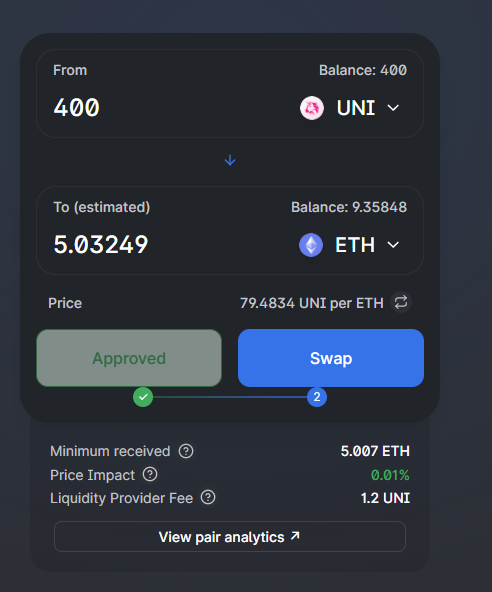 At the time I was very happy with this, if you sold immediately you got around 3 ETH.
Now the price is almost 50% higher and you could get almost 8 ETH for the same 400 UNI tokens.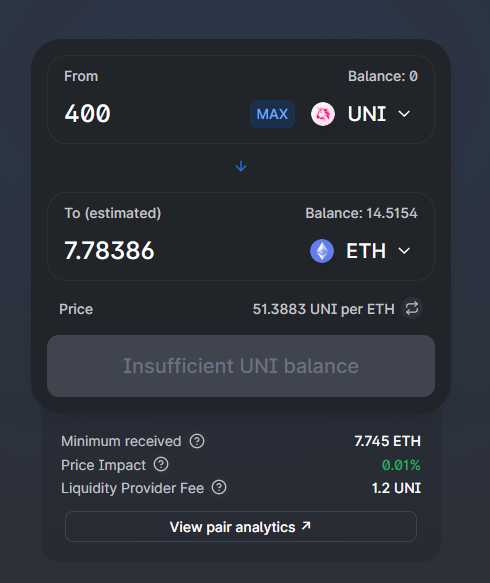 Brutal, but I am very happy at getting 5 ETH free. I also have more UNI coming in, so in the end it's a pretty nice turn of events.
How long did you hold? You still holding?
Posted Using LeoFinance
---
---