Only 7 more days of UniSwap funded pools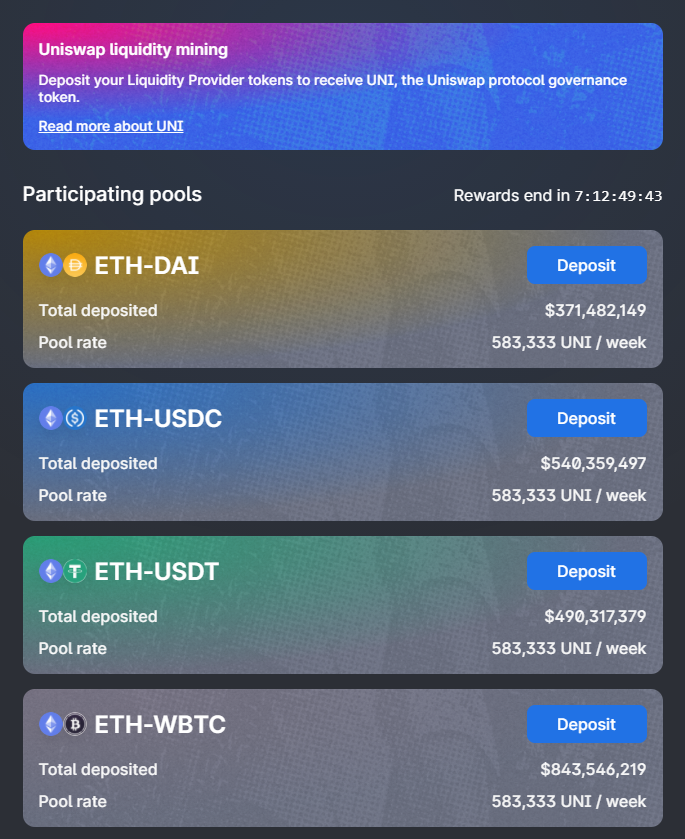 Did you participate?
I provided liquidity since day one, and it has proved to do pretty well. I have been funding the ETH-USDC pool.
UniSwap price has been up and down during this time, and is considerably lower than when I started. Because I am waiting for UniSwap V3, I haven't claimed my tokens to avoid paying needless transaction fees. I will claim then when I pull my liquidity out in 7 days.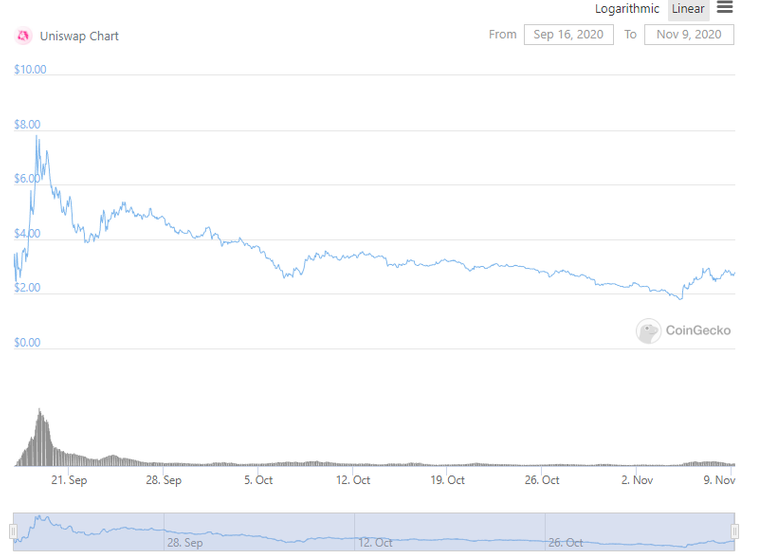 I'm hoping the release of UniSwap V3 will provide a lot more buy pressure on UniSwap. I'm pretty sure the end of the liquidity pool rewards will help a little as well. UniSwap was ~$4 a lot of the time I was farming the pool but is now $2.79. It dropped to the low $2 range borderline breaking into $1 prior to the recent BitCoin pump.
If you read Reddit and other sources, you can see a lot of discussion on the price of UniSwap and where it is going. Many believe UniSwap is a big force in crypto and the price can only go way up and others feel the token offers no value and is completely oversold. Without a doubt it's one of those more risky tokens as it's future is murky.
I was curious if UniSwap will continue to fund more pools in the future as there is almost no point of providing liquidity for fees only. I did see this little note on their info page.
"To start, UNI is available through four liquidity mining pools: UNI holders may vote to add more pools after an initial 30-day governance grace period"
So there will be no pools in the 30 days following the end of the current pools but there may be more in the future. The liquidity pool rewards are a big reason some people feel the UniSwap token is overvalued and the lack of them may help the price a lot. Only time can tell.
None of this is financial advice and just my unprofessional opinion, as always before investing you should talk to your mom.
Posted Using LeoFinance Beta
---
---