New KOIN token on UniSwap confusing users w/ KOINOS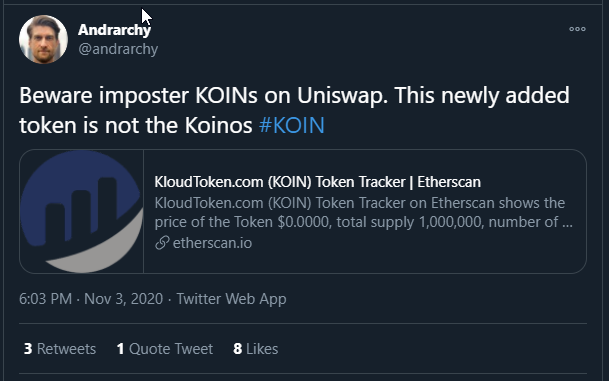 Careful if you are attempting to swap KOIN on UniSwap as there is now another project under the same name KOIN that represents KloudToken.com instead of KOINOS.
This isn't the first issue with the name KOIN, there are many other projects that also use the same name which makes it even more confusing for the KOINOS project run by ex-Steemit Inc employees.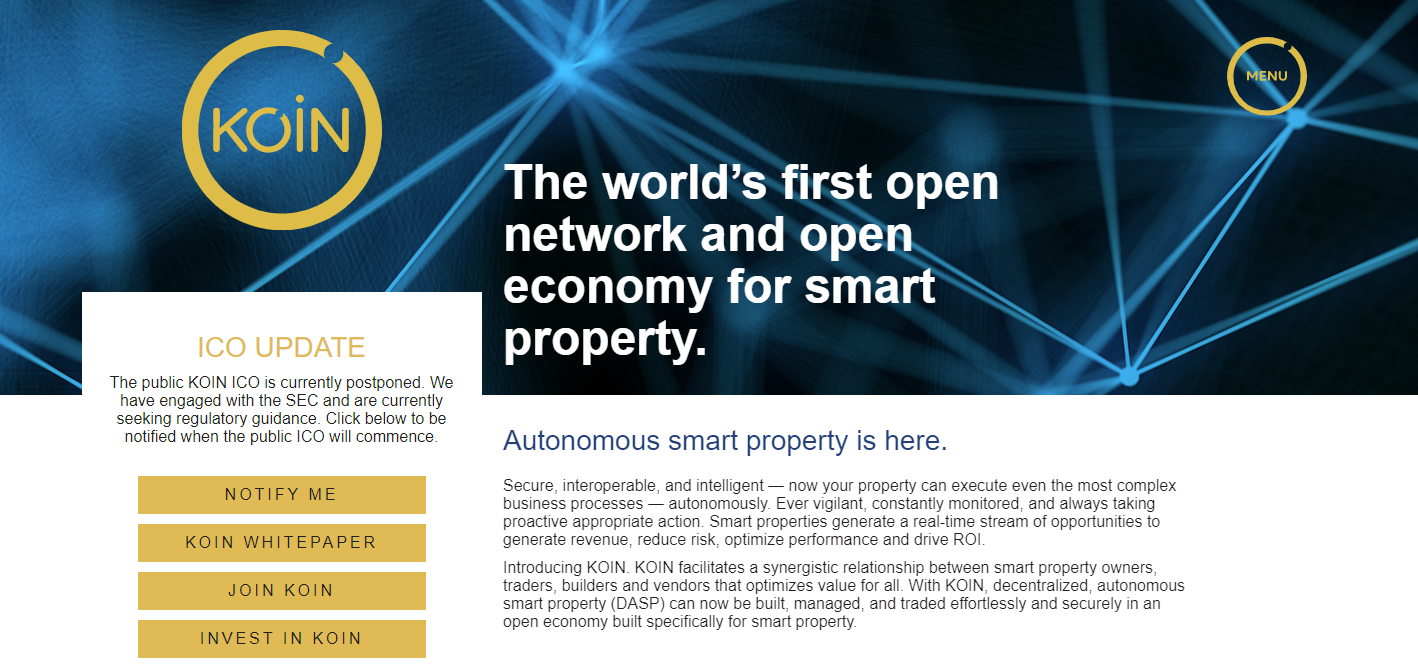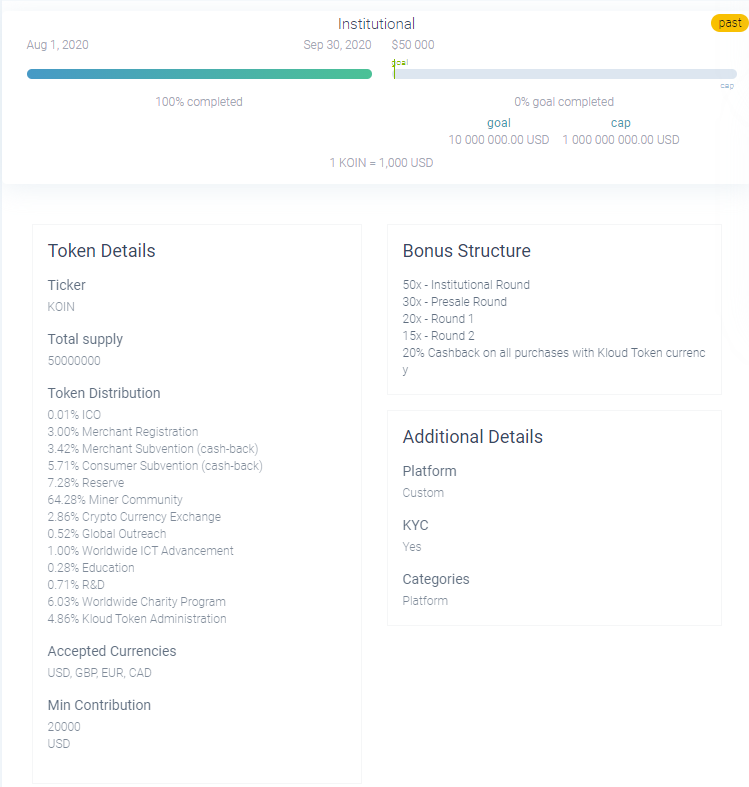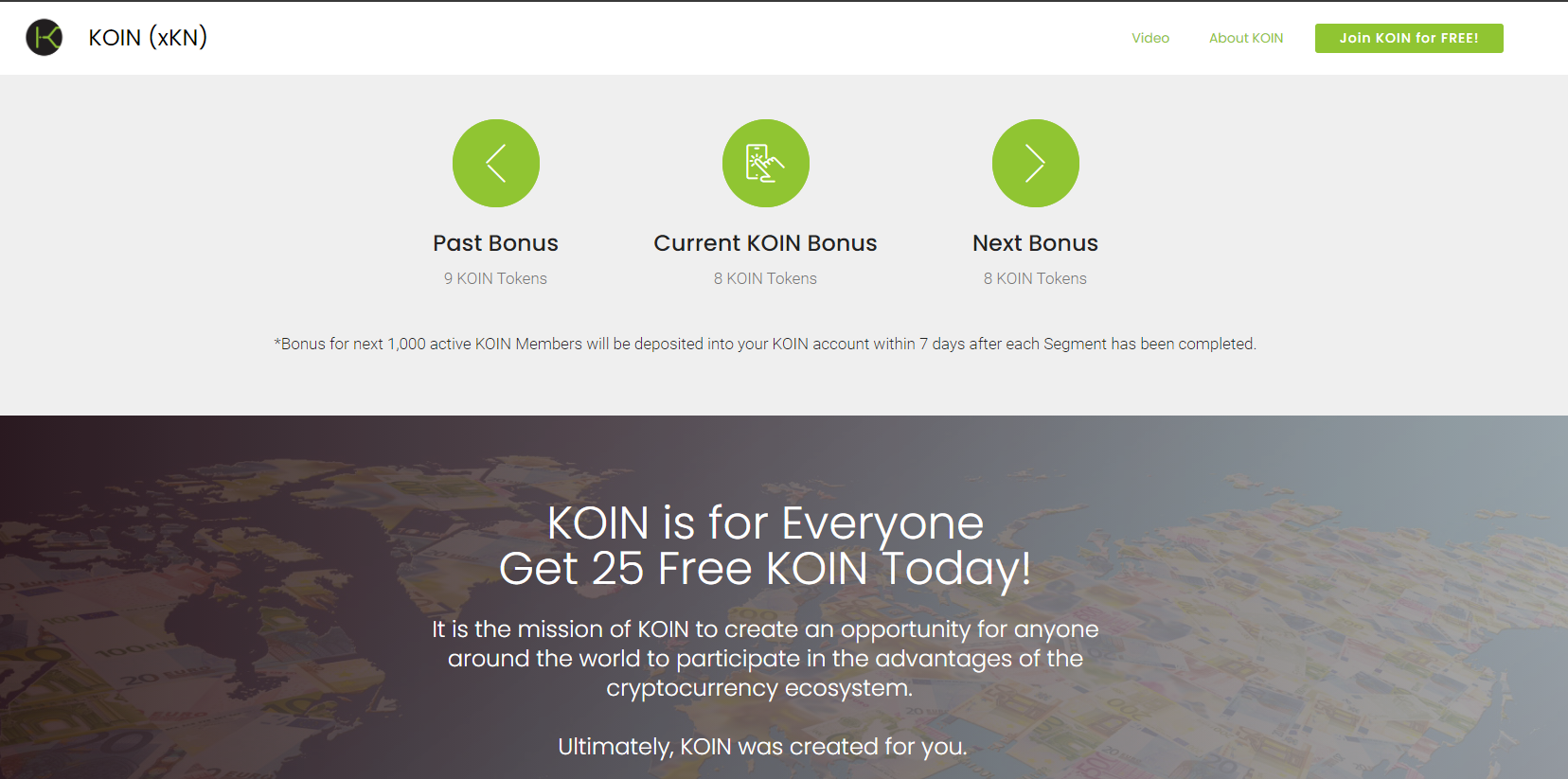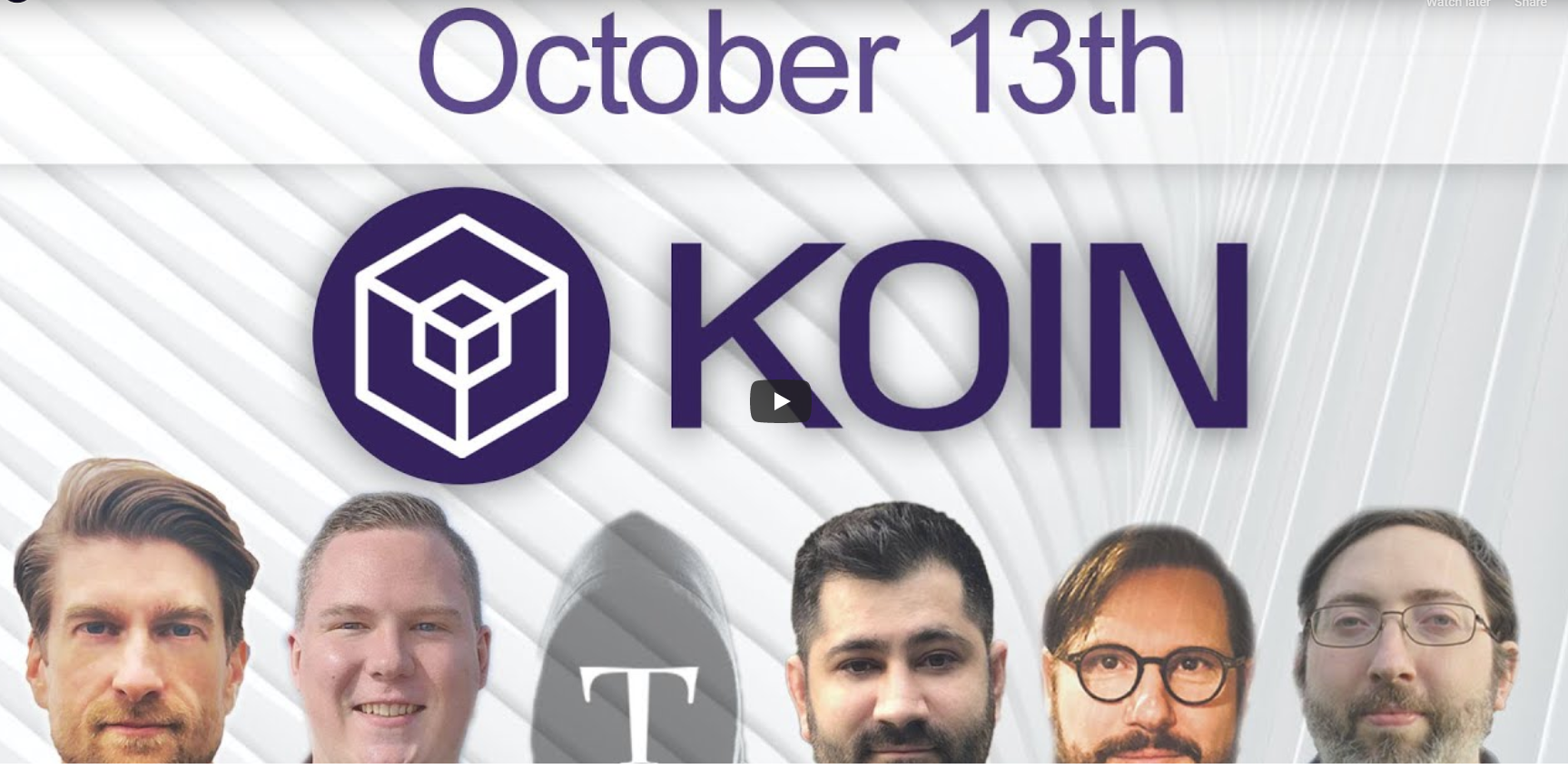 I believe there are other projects as well that use the marker KOIN which makes for very confusing branding. I feel a little bit more time could have been put into choosing a name.
Posted Using LeoFinance Beta
---
---