Did you sell your UNI tokens?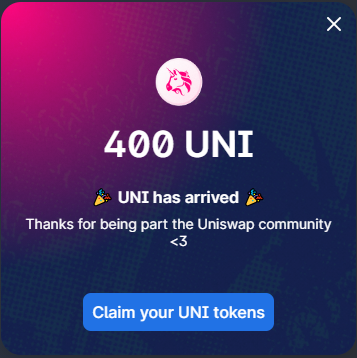 If you were lucky enough to see this when you logged into UniSwap yesterday, you just received a free $1400 USD gift.
Judging by the charts, a lot of people are selling, but I also know a lot of people are holding hoping it skyrockets like HotDog did.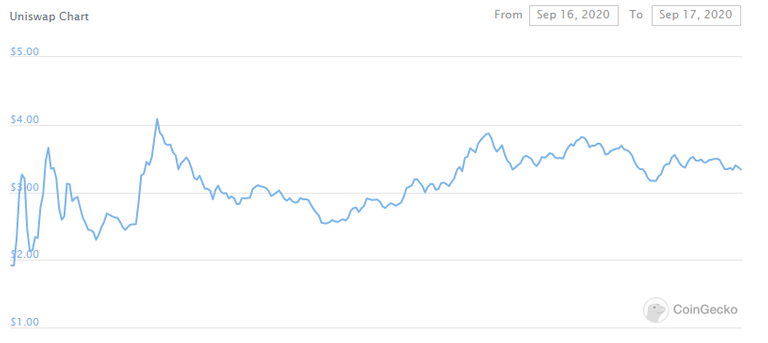 In the last 24 hours, there has been over 1.8B USD in trading volume. Absolutely insane.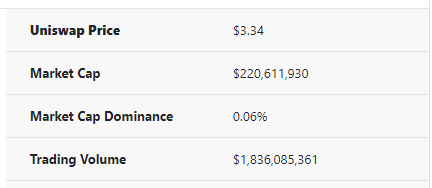 Gas prices are finally starting to settle down, yesterday they were capping out around 900 GWEI
So, did you sell? Are you going?
If not, what price are you holding out for?
If you haven't checked for your airdrop, just login to your wallet at http://app.uniswap.org/ and you should see a pop up.
Posted Using LeoFinance
---
---