A few days ago, I wrote about how FARMFARMER is surging in terms of value in the Hive-Engine. In fact, I must say, I already earned some of my initial investments in the game.. It's a good experience and I can't wait to see what this NFT game has to offer.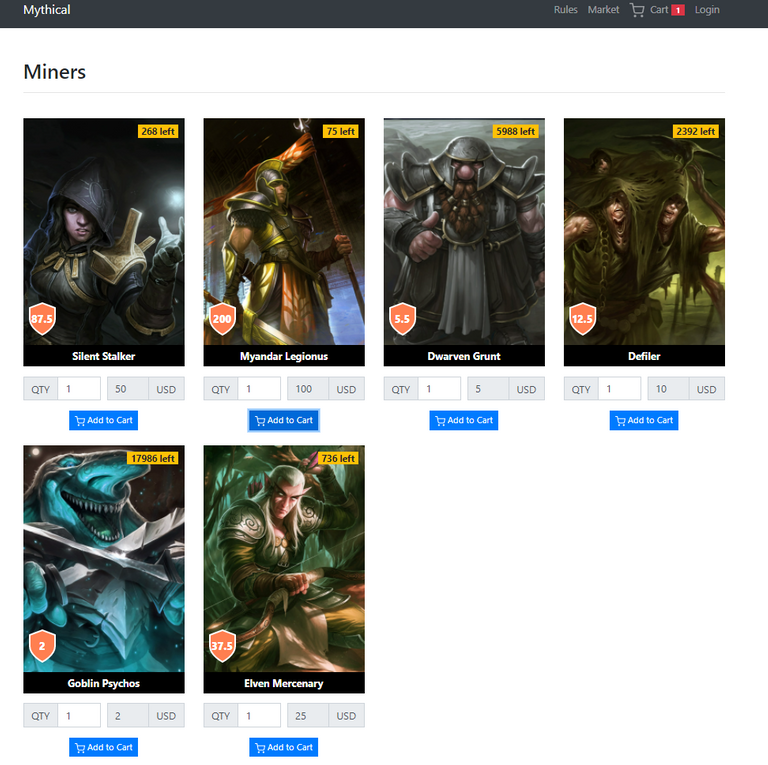 *Screenshot taken from the website's homepage.
And yet, @aggroed, the guy behind the game, can't be stopped. He introduced a not-so-similar game MYTHICAL. Compared to FARMFARMER, he introduced more mining options and more cards. I am inclined to invest in this game too though I have a couple of concerns about the game.
The game should not be the end in itself and the tokens must really have some intrinsic value aside from just being mined or burned to mine more tokens. Being able to use the mined tokens to pay for or buy other goods/services across the Hive blockchain is a good way to address this.

I hope that this FARMFARMER won't be downsided with the introduction of MYTHICAL. The former should have its own development roadmap and more importantly, that path should more or less be distinct from the MYTHICAL gameplay. The initial flak MYTHICAL got from some people is that it is only a re-skinned version of FARMFARMER and it is just a money-making scheme. I hope the developers can prove those people wrong.
That's it folks. Let's see how this game unfolds.
What do you think of this game? I appreciate your feedback by commenting below.
---

---
Posted Using LeoFinance Beta