Cover created in Canva
Trading is a job that requires a lot of study and discipline, although this applies to everything we undertake that has to do with investments or some business of our own, in the trading of financial markets it is especially imperative to be constant and orderly, to be quite clear about what we are going to do and how we are going to deal with it, because they are investments that have a fairly high risk if we do not know or have no idea what we are doing.
I say this because many people have asked me which is the best time frame to apply a trading strategy and have a higher degree of effectiveness in the operations, they are people that I have supported in what is this wonderful profession that has become my passion; and it is for that reason that this publication will talk about how I personally look at the markets and how I make decisions observing several time frames of the same asset, in order to support those who are starting in this world of investments and trading.
El trading es un trabajo que requiere bastante estudio y disciplina, aunque esto aplique para todo lo que emprendamos que tenga que ver con inversiones o algún negocio propio, en el comercio de los mercados financieros es especialmente imperativo ser constante y ordenado, tener bastante claro que es lo que vamos a realizar y como vamos afrontar los mismos, porque son inversiones que tienen un riesgo bastante alto si no se conoce o no se tiene la menor idea de lo que estamos haciendo.
Digo esto porque muchas personas me han preguntado cual es el mejor marco temporal para aplicar una estrategia de trading y tener un mayor grado de efectividad en las operaciones, son personas que he apoyado en lo que es esta maravillosa profesión que se ha convertido mi pasión; y es por esa razón que esta publicación hablare de como yo personalmente miro los mercados y como tomo decisiones observando varios marcos de tiempo de un mismo activo, con el fin de apoyar aquellos que inician en este mundo de inversiones y el trading.

How to correctly view an asset in different time frames? | ¿Cómo ver correctamente un activo en distintos marcos de tiempo?

First of all, we must of course select our preferred asset, something you should know or take into account is that the higher the time frame, the more reliable the analysis you perform. For example, a level of "Demand and/or Supply" will be much stronger and more relevant in a daily chart than in a 1H or 30 minute chart, so the price will respect these areas much more as it is higher.
Now knowing this, how should I analyze an asset correctly? This is a question that millions of traders ask themselves when they start, I have had a self-taught training since I started in the trading world and this is just my opinion of how I do it, as there are many ways to trade, but this time I will show you only mine, however, I clarify that it is not that you should strictly do it this way.
Primero que nada, debemos por supuesto seleccionar nuestro activo de preferencia, algo que deben saber o tener en cuenta es que, mientras el marco temporal sea mas alto, mayor fiabilidad tendrá el análisis que realicen. Por ejemplo, un nivel de "Demanda y/o Oferta", será mucho más fuerte y más relevante en un grafico diario que en un grafico de 1H o 30 minutos, por lo que el precio respetará mucho más estas zonas mientras este sea mayor.
Ahora sabiendo esto, ¿Cómo debería analizar un activo correctamente? Esta es una pregunta que se hacen millones de operadores cuando comienzan, yo he tenido un adiestramiento autodidacta desde que comencé en el mundo del trading y esta es solo mi opinión de como lo hago yo, ya que existen muchísimas maneras de operar, pero en esta ocasión les mostrare solo la mía, sin embargo, aclaro no es que estrictamente deben hacerlo de esta manera.
Step N°1:
First I place the graph in temporality of "1 week or 1 day", this will allow me to see the global trend that has the asset, in short to know if it has an upward trend and / or downward, once determined the direction of the market, we selected the most relevant points of "Supply and / or demand" that we can observe in these temporalities, and mark them very well, as the greatest chances are that the price respects these areas.
Paso N°1:
Primero coloco el grafico en temporalidad de "1 semana o 1 día", esto me permitirá ver la tendencia global que posee el activo, en pocas palabras saber si este posee una tendencia alcista y/o bajista, una vez determinada la dirección del mercado, seleccionamos los puntos más relevantes de "Oferta y/o Demanda" que podamos observar en estas temporalidades, y marcarlas muy bien, ya que las mayores probabilidades están en que el precio respete estas zonas.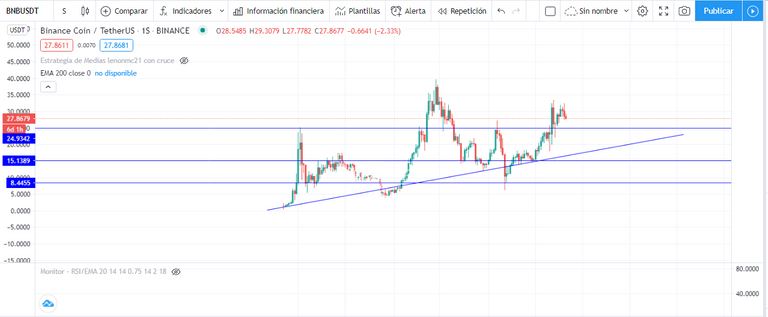 Screenshot of TradingView
Step N°2:
Later on, once the general trend has been established and the relevant points of "Supply and/or Demand" have been seen, I usually go to a shorter time frame than those mentioned above, for example, I go to a 4 hour or 1 hour graph respectively, Here I observe if in the chart there is a relevant chartist formation that makes the probabilities in my favor and I mark again the relevant points of "Demand and Supply" in these temporalities, besides placing a "200 Period EMA" in order to know if the price is below or above it, with this I will know if in a shorter term, I will open up or down operations respectively.
Paso N°2:
Posteriormente una vez marcada la tendencia general y ver los puntos relevantes de "Oferta y/o Demanda", suelo irme a un marco de tiempo menor a los mencionados anteriormente, por ejemplo, me voy a un grafico de 4 horas o 1 hora respectivamente, aquí observo si en el grafico existe una formación chartista de relevancia que haga que las probabilidades estén a mi favor y vuelvo a marcar los puntos relevantes de "Demanda y Oferta" en estas temporalidades, además de colocar una "EMA de 200 Periodos" con el fin de conocer si el precio esta por debajo o por encima de este, con esto sabré si a más corto plazo, abriré operaciones al alza o a la baja respectivamente.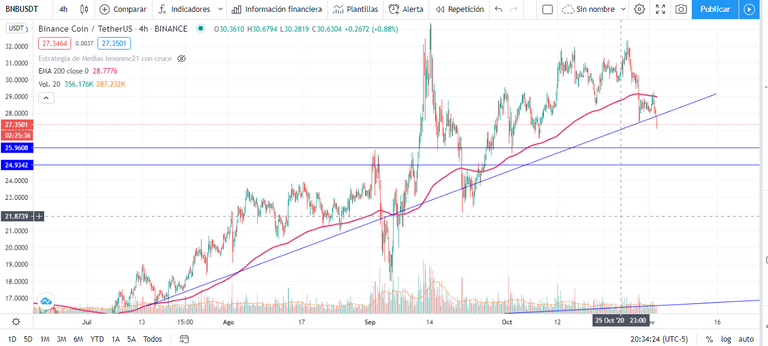 Screenshot of TradingView
Step N°3:
Finally, comes the most important step, after the last two steps and is to go to a lower time frame, where I will seek my entry to the market, it is worth noting and do not mention before, is that depending on the general trend of the market seen in the major temporalities, we will seek entries in that same direction, you must have heard before, we should not go against the trend, this will always be your friend and is much more feasible to take operations based on this.
Paso N°3:
Por último, viene el paso más importante, luego de los dos últimos pasos y es dirigirme a un marco de tiempo mas bajo donde buscare mi entrada al mercado, cabe destacar y no lo mencione antes, es que dependiendo de la tendencia general del mercado vista en las temporalidades mayores, nosotros buscaremos las entradas en esa misma dirección, ya deben de haber escuchado antes, no debemos de ir en contra de la tendencia, está siempre será tu amiga y es mucho mas factible tomar operaciones en base a esta.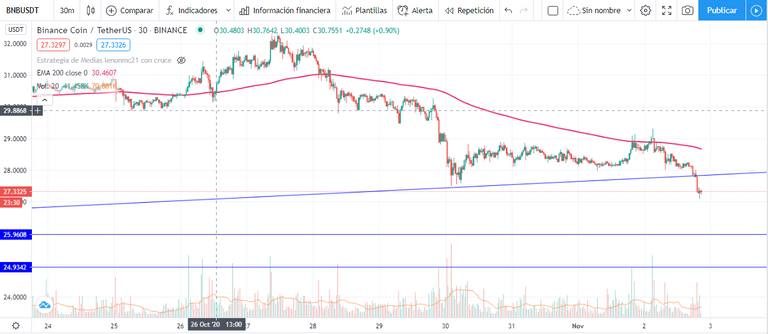 Screenshot of TradingView
Note: In this specific case I selected the BNB as an example to analyze in several temporalities, as we could see in step 2, a constant that I usually use a lot is the EMA of 200 periods, and take operations depending on where the price is with respect to this, in short, in the BNB the greater probabilities are that we take operations downwards, since the price is below this. Of course this is for a more "Short Term" entry, however, as we could see in the "Long Term", in 1 Week charts, the clear trend is upwards, therefore, if we want to take a trade that lasts much longer open, weeks or maybe months, we can do it. Now if you want to make faster profits, with Intradia or Scalping trades perhaps, the trend changes to bearish.
Nota: En este caso especifico que seleccione al BNB como un ejemplo para analizar en varias temporalidades, como pudimos observar en el paso 2, una constante que suelo utilizar bastante es la EMA de 200 periodos, y tomar operaciones dependiendo de donde se encuentre el precio con respecto a esta, en pocas palabras, en el BNB las mayores probabilidades están en que tomemos operaciones a la baja, ya que el precio se encuentra por debajo de esta. Por supuesto esta es para una entrada en el más "Corto Plazo", sin embargo, como pudimos ver en el "Largo Plazo", en gráficos de 1 Semana, la tendencia clara es alcista, por lo tanto, si queremos tomar una operación que dure mucho mas tiempo abierta, semanas o quizás meses, podemos hacerlo. Ahora si quieren ganancias más rápidas, con operaciones Intradia o Scalping quizás, la tendencia cambia a bajista.

Final details | Detalles finales

This is a strategy that I have carried out since my beginnings in Trading, this is an orderly way of doing it, I am not saying that you should do it this way, but it is a very simple way of knowing the general trend of the asset and being able to join it, which makes it easier to be able to take trades. Of course, many more details are needed to be able to take the entries more accurately, but these are things that I could explain later, showing some of the strategies that I often use.
I hope this publication helps a little bit to those who are starting in this trading world, I have in my profile more information about trading, although soon I will be opening some sections in my profile, providing more education about the stock market world.
LeoFinance is a Blockchain based social networking community for Crypto & Finance content creators. Our tokenized blog platform LeoFinance.io allows users and creators to participate and share content in the blockchain while earning token rewards LEO.
Esta es una estrategia que he llevado desde mis inicios en el Trading, esta es una forma ordenada de realizarlo, no digo que deban hacerlo así, pero es una forma muy sencilla de conocer la tendencia general del activo y poder unirnos a ella, lo que hace más fácil poder tomar operaciones. Por supuesto, hace faltan muchos mas detalles para poder tomar las entradas de forma mas precisas, pero son cosas que podría explicar más adelante, mostrando alguna de las estrategias que suelo utilizar con frecuencia.
Espero que esta publicación ayude un poco a los que están iniciando en este mundo del trading, tengo en mi perfil más información referente al comercio, aunque próximamente estaré abriendo algunas secciones en mi perfil, brindando más educación del mundo bursátil.
LeoFinance es una comunidad de redes sociales basada en Blockchain para creadores de contenido de Crypto & Finance. Nuestra plataforma de blogs tokenizada LeoFinance.io permite a los usuarios y creadores participar y compartir contenido en la cadena de bloques mientras obtienen recompensas de tokens LEO.


---

If you are new you can join the game under this LINK
---


Live the BraveBrowser Experience. Browse fast, safe while earning BAT tokens.
Please download the browser using my Referral Link.
---

---
---


Communities I support and promote

---
---
---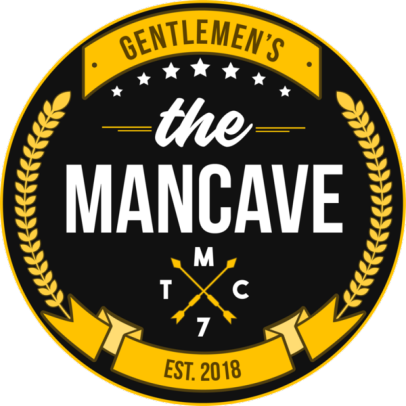 ---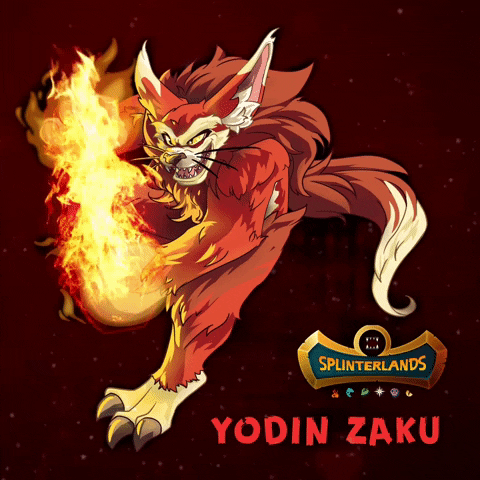 Join the official Discord community
---

Go to the Discord server community officer in Spanish
---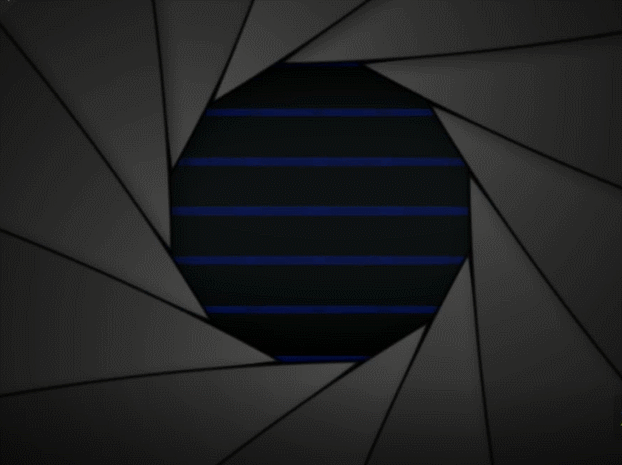 ---
Posted Using LeoFinance Beta