1 million HIVE power is worth about 200,000 USD. That is a big money. Whales invest big money in HIVE, I think to be a whale with 1 mill HIVE power is a dream or fantasy. I am not sure about it. Alright, I just imagine if I had 1 million HIVE power. There are a lot of things that I can do from myself, my family and other people.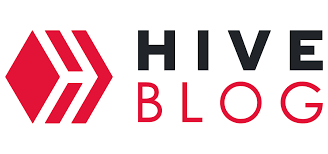 WHAT I WILL DO WITH 1 MILLION HIVE POWER
There are a lot of young people in my town that are not familiar or don't know at all about HIVE They are active social media users like IG, tik-tok, facebook and twitter.
HIVE GOES TO SCHOOL
Those are potential hive users. By beeing hive users, they can earn their income and do their activities in social media. To introduce to them I will be the curator to help them to grow in this platform. I will work together with schools and create program " HIVE GOES TO SCHOOL".
HIVE FOR SHOES
Pic : https://blog.kitabisa.com/sepatu-untuk-siswa-siswi-di-pedalaman-ntb/
Not all children in my country are lucky. Some of them live under poverty line. They go to school in bare foot or second hand shoes. Hive for shoes is a charity for 5-10 % curation reward for shoes.
HIVE CAFE
To build offline community, hive users need a place to meet up. Hive cafe is cool idea. In the cafe, we can discuss how to be a succesful hivers, tips and tricks. The cafe should also accept hive and hbd payment. It will be real economy and increase the value of hive and hbd. I will invite local succesfull hivers to be keynote speakers in a certain day and invite new visitors to come.
HIVE FOR FOOD
This is a charity program that I can run. I will spare few percents from earning to help poor family for food program. Help them with food with good nutrition.
1 million HIVE power. Is it possible? I think everything is possible. However, I should be realistic. Starting from zero power with no cash investment to climb to be whale is not an easy thing. Today, I have 250 HP. It is from spare of 50%/50% reward. I use 50% for daily needs. I don't power up and power down. I manage the reward wisely and trade the reward. I earn some profit from trading liquid HIVE. The strategy helps me to survive while my daily jobs give me little money because of corona crisis.
1 million HP is a dream of everyhivers. However, doing the realistic action is better than just a dream. Read some great authors, learn, and practice what they have done. Though, I can not do the same as the succesfull author, I have done the right things in hive. Thanks for reading and don't forget to follow @lebah I will follow you back.
Posted Using LeoFinance