I used to join bountysuite.com . The site is managed by trusted admin in bitcointalk. I have not logged in the website for long time. Today I checked my enrolled bounty and spreadsheet. I found no ongoing bounty in the bounty programs. My spreadsheet from several bounty program is also finished. There are big rewards from BCB ATM but till now there is no payment from BCB ATM.
Why bounty suite stops the service?
I think bounty suite do not stop the service but the admin do not get clients for bounty jobs. There are failed ICO on 2019. I think this is one reasons some bounty hosts do not pay the bounty hunters. That is a bad news for new start up in cryptocurrency. Cryptocurreny has lost trust from investors so many ICO failed this year.
TOO MANY DUMP PUMP AND SCAM COINS
One of the reasons why investors do not trust ICO? There are too many Dump and pump projects and scam coins. The developers do not realy create projects but they just raise fund from ICOs. The kinds of developers may run several ICOs to steal money from investors. Today. ICO that is not support by reputable figures or companies will make no succesful funding. Investors prefer ICOs from trusted company or figures. Bounty jobs become worthless because the hunters will earn nothing from doing bounty promotion for ICO projects.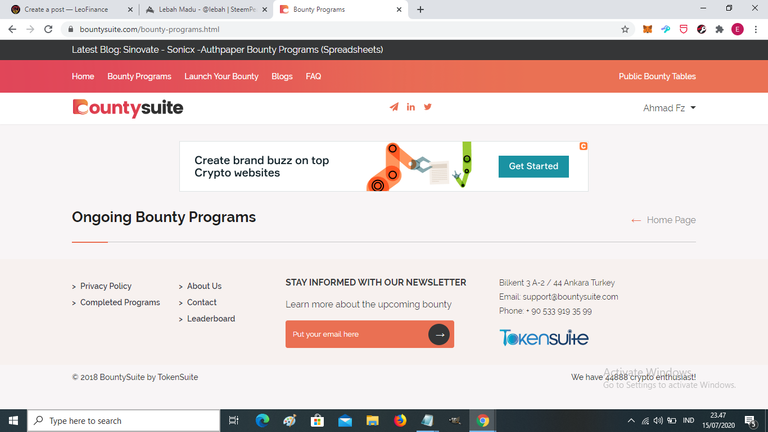 Look there is no ongoing bounty
Posted Using LeoFinance