LBI - Building the foundations with LeoPower
Authored by @silverstackeruk
Hello, LBIer's. I see lots of questions in the comments from token holders asking when will LBI will invest into this are that or when will we start a gaming team? I understand its fun and exciting because its new but LBIs model is far from fun and exciting. It's repetitive, sometimes boring and slow in the same way a beautiful oil painting is made up of thousands of perfectly placed brush strokes. Each stroke placed with reason and meaning.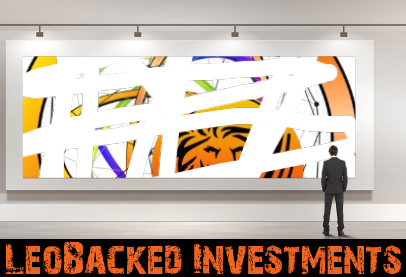 Believe me when I say this, I would love nothing more than to convert 500 LEO into HIVE to give it to someone to start us building a dCity, I've love to hold back earnings for a few weeks and dump 2500 LEO into the wLEO LP to starting building that up are just buy some ETH are RUNE to HODL. I share the enthusiasm of the token holders, I wanna start getting into everything but the timing is not right and LBI is there yet. It's only been 7-8 weeks from launch and powering up earnings is still very much to main focus until each LBI is backed by at least 1.10 LEO. Not only will this increase our curation earnings by 10%, but it also ensures LBI can never fall under a value of 1.10 LEO. When we introduce off-platform investments, we introduce volatility to the LBI token price and building a strong foundation is essential, boring but required. We can't take our eyes on the prize and have to blank out everything else that is happening, the distractions where most others fail.
With that said, we are planning at the start of Feb to start holding back some earnings to get involved with the wLEO LP. The goal is a small investment worth around 1% of total assets. I think if earnings are split 50/50, with 50% being powered up and 50% being held back for wLEO LP investment, we can achieve this by the end of February. This will bring us into the start of March so you can see that things move slowly but at least by then we will have dipped our toes outside of LEO. Also during this time we should add around 2000 more LEO to our staked balance.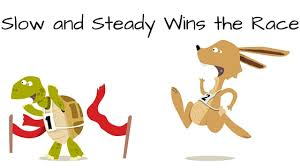 People are still asking about Leo miners as well and the case with them is they are very expensive at the minute in terms of ROI so it's more of a timing thing and not so much, invest when we want. I have answered this 2-3 times before but the short answer is I look at Leo miners valued in LEO, not HIVE. Rewards are in LEO so valuing them in LEO makes sense to me as we would be converting LEO to HIVE to buy them. I have worked out roughly it takes roughly 2 years to get the investment back if bought at 3 LEO. Today's price of 16 HIVE is roughly 4.5 LEO and would take 3 years to get the investment back. If LEO curation pays 30% per year and we can hold LeoPower instead of HE tokens to earn 33% as you would with miners, which is better?
As for what comes after we get into the wLEO LP at the end of Feb, we will have to wait and see what happens. We can plan everything out perfectly and something will happen in crypto take makes us change our plans. I would assume we will look into funding some gaming in March but Mirco-blogging could take focus away from that, are running an LEO node could be top of the list. I would guess March, we will be looking to get into gaming somehow but things might change those plans. Taking on 1 thing at a time is boring and slow but sometimes it's better to throw 100% at 1 thing for 1 month and then move onto something else compared to trying to balance a few things at once. This is because you will learn much about each investment. If you do 5 investments at once, you will focus on 1 or 2 you find most interesting and miss out on key information about the others.
LBI sure has picked an interesting time to launch with both the coming airdrops.
One thing I have learned from the past is to make simple plans and stick to them. Many people are bad investors and make discussions because they maybe think they have some information others dont have, they try too many things at once and cant track it all, they just straight-up FOMO invest with the hope of finding a unicorn that will 500x, they become attached to an investment are they trick themselves into thinking more is better and invest into a token based on how many tokens they get. Eg, 0.1 BTC vs 1,000,000 magic bean shitcoins. People will always take more at a cheaper price thinking their profits could be greater. And of course lastly, the classic, your friend invested heavy into it. All traps people fall into repeatedly. Im guilty of a few but not repeatedly, I call them the cost of education.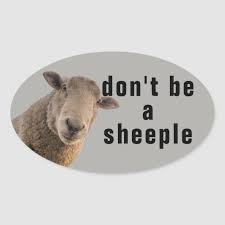 By sticking to some basic rules, most people could avoid these pitfalls but most people are not very disciplined in asset management and hearts rule heads. Hey, we all know the odds of winning the lotto are in the hundreds of millions, but millions of people still waste money playing it every week because you need to play to win. You would save more money by not playing and getting your kicks else were, like stable earnings and growth. Maybe im a nerd and numbers give me to much of a boner but a lot of us here on LeoFinance are nerds and geeks. Being disciplined is boring and actions can sometimes be misinterpreted as bad moves but the results when done correctly can be extremely consistent which is fun and less stressful.
LBI is not in a rush to get into everything heavy just yet, we need to continue to increase the LeoPower balance that is increasing our weekly earnings from Leo curation rewards which are our bread and butter earnings. We dont have anywhere near FU money yet so increasing LP balance is still the top priority.
Lastly - LBI Governance
On a final note, I thought I would point out that we have received 0 nominations from token holders putting themselves forward for the governance team. I see a lot of people saying they are interested to see who will step up but nobody is stepping up. There's still a few days left but the hope of getting 3 people are looking very slim. Anyways, you can see the post at the @lbi-gov account. We'll see what happens over the next few days and then will be that I guess.
Anyways, thank you for reading through today's post. It might be a little mixed up as I wrote it over 2 sessions in between other things. I thought I would release a post to try and explain that we are aware that other investments out there but things are slow and a foundation of bricks is better than straw. They dont call it a grind for nothing.
Posted Using LeoFinance Beta
---
---