Free PC/Laptop - 1 week left to self nominate! - Not clickbait

Authored by @silverstackeruk
Hello, LBIer's. I seem to always post about something non-fund related on Thursday's but today, let's after a quick look at how "Help a CUB" is going as we are at the halfway mark with 1 more week for CUB's to apply.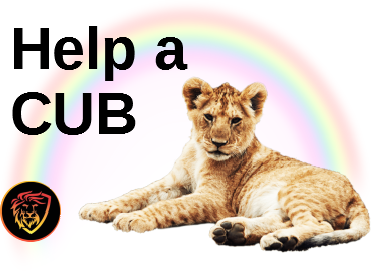 Help a CUB
40 members of the LeoFinace community have made donations and raised enough money to help out a CUB on LeoFinace. There are alot of CUBs on here that are being held back by the fact their whole HIVE/LEO experience is through a mobile phone and very limited to being creative, researching or the content they can produce. We have decided that together through small donations to help out a fellow CUB and help them get to the next level buying offering a free PC/laptop to a deserving CUB.
We have collected around $620 in total which is enough. Thank you again to everyone that went out their way and made a donation.

How much will the winner get?
$500 that be spent anywhere that accepts MasterCard. I'd prefer it not to be local to the winner for fear of returning for cash are store credit. Amazon, eBay, etc are ideal.
What PC/laptop can be won?
Up to the winner. The winner can pick whatever PC or laptop they want, tell me what it is and we'll pay for it and ship it directly to the winner.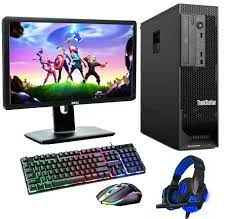 Who can apply for "Help a CUB"
So we need a few ground conditions in stone to divide those who can and can not apply. There are reasons for each condition but these are pretty standard and in line, with the sort of CUB we wanna help.
You do not own a PC/laptop
You have been on LeoFinance for at least 8 weeks
Your HIVE & LEO wallets (liquid+staked) total under $1000
Your HIVE rep is under 65
We do have to take users words on whether they already own a PC are not but we can track to see how long they have been on the blockchain and check HIVE and Hive-engine wallet transactions.

How to apply
If you meet the conditions above, you are free to apply. Below are few conditions to follow. This helps us to track the posts of CUBs applying and ensure the quality of those posts meet some minimum standards.
Use this posts thumbnail (top picture) as the thumbnail of your post
Your post must contain at least 800 words with no max limit
Cover at minimum these 3 things.
1/Your situation
2/ How getting a PC will help
3/What value you can add to the Leo community
use #helpacub as 1st tag
Upload from Leofinance.io
We will collect nominations for 1 more week
We have a 5-week time frame to complete this start to finish and we are on week 3 now.

I will look for new posts uploaded to the #helpacub tag at least once every day and then rehive those posts from the @lbi-token account for better exposure so be prepared for a bunch of people reading your post.

Update
We have 1 week down and 1 week to go for collecting nominations. So far, only 2 CUB's have applied. This either means, more people have access to PC's than I thought, people don't know about this incentive and I've been lazy with promoting it are users are maybe shy to nominate themselves. Either way, I will burn some LEO to promote this and ask for everyone to please REHIVE this post to your followers to give this max exposure. We've done the hard work of raising funds, now let's try our best to spread the word out as there's only 1 week left.
To date, we have 2 CUB nominations. Click through the links below to read their posts.
@clicmaster -
Post link - Since I was little I learned that hope is the last thing you lose!
@pinkgirl4 -
Post link - My entry. What would I do with a pc
Thank you to both users for applying, your posts are well written and a perfect example who the sort of people we are looking to help.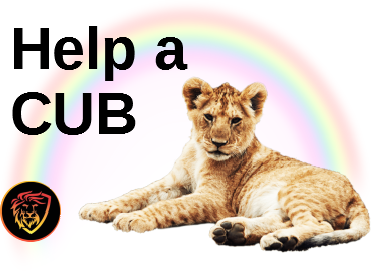 Posted Using LeoFinance Beta
---
---