Back to the Polkadot
Authored by: #hetty-rowan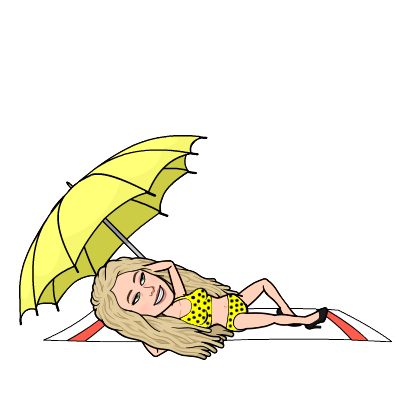 Projects built on Polkadot
Before I dive into some promising cryptos being built in the Polkadot ecosystem, let's take a look at what the project itself stands for. I wrote an extensive blog about Polkadot about 5 months ago. So actually I don't want to go into that so deeply anymore.
For those interested, the Polkadot blog can be found here..
A very shortened version!
Polkadot was started by Dr. Gavin Wood, co-founder of Ethereum and inventor of Solidity, the programming language of smart contracts on the Ethereum blockchain. Frustrated with the progression speed of Ethereum 2.0, Wood started the Web3 Foundation together with Robert Habermeier and Peter Czaban. At the end of 2017, Web3 Foundation conducted an ICO based on the Polkadot Whitepaper. The Web3 Foundation then set to work with the proceeds from this ICO. Polkadot was launched in mid-2020. In short, Polkadot is an open-source sharding multichain protocol built on Substrate that allows the cross-chain transfer of data or asset types, not just tokens, making a wide variety of blockchains interoperable with each other. A very technical mouthful, but Polkadot distinguishes itself mainly on the basis of a unique sharding mechanism, but mainly because they allow different blockchains (cross-chain) to work together without any problems: interoperability.
Polkadot seeks to achieve this multi-chain interoperability through their unique ecosystem architecture, consisting of:
Relay Chain: the core of the blockchain.
Parachains: individual blockchains connected to each other and to the Relay Chain.
Bridges: Enable the connection between parachains and other various independent blockchains, such as Bitcoin or Ethereum.
However, this is only the foundation of the Polkadot ecosystem. Again, for a more detailed description, see the blog on Polkadot.
Now about 5 months after writing this blog I would like to take a look at some of the projects that are now being built on Polkadot. Because it may be clear, the polkadot coin is booming this year, but can the projects built on Polkadot also get their share? And do they offer something unique?
The first project I would like to check out is:
Phala Network (PHA)
Phala Network is a privacy protection protocol for data protection and smart contracts. Phala Network guarantees the reliable execution of smart contracts while your personal data remains confidential. Phala is the first confidential smart contract network built on Substrate, with the aim of providing confidential data protection services to both businesses and consumers.
Phala does this by applying TEE (Trusted Environment Execution). With this, confidential data, such as personal data, is carried out in an isolated and private environment and only shared with the authorized parties or individuals. A simple example of this is when Google wants to know how many daily unique users Facebook has in the last 100 days. Facebook does want to share this data, but is afraid that personal data will leak. Phala Network solves this by:
Google developers write their requests in codes on Phala Network and send them to Facebook.

Facebook developers receive the requests and start executing the codes in Facebook's nodes.

Only the results are executed and sent to Google, instead of all personal data being sent.
Okay, maybe a bad example because we all know that Facebook is the last to care about people's privacy, but I think the example is understandable in terms of what Phala can offer, and how Phala accomplishes this. And it makes it clear… Privacy is a keyword of Phala.
In addition, Phala Network distinguishes itself by focusing on cross-chain interoperability. An attempt is made to make it possible for organizations and persons with different blockchains to send data confidentially to each other.
The team working on this for Phala Network is not the least team. This team consists of experts in the field of software engineering where the Lead Developer of the crypto project was Senior Software Engineer at Google and is also the founder of Bitcoin Gold.
What is Phala Network?
Phala is at its core a cloud computing network. It provides computing power that is comparable to traditional online networks, but with a strong focus on privacy.
Phala Network is a parachain of Polkadot and therefore Phala can use Polkadot ecosystem infrastructure to achieve this privacy.
Phala uses two different nodes: TEE Workers and Gatekeepers.
TEE Workers provide the hardware that guarantees confidentiality and integrity protection.
Gatekeepers are running nodes that maintain the Phala blockchain.
It combines both open source software to form a P2P network that is trusted, while containing a blockchain to ensure security is maintained. In essence, it offers the best of both worlds: the ease of use and compatibility of Web 2.0, and the security and confidentiality offered by Web 3.0.
Who created Phala?
Phala was the brainchild of four individuals. Together they have a wide range of skills and experience working in and outside the blockchain space.
Marvin Tong, who serves as CEO, previously worked at technology giants such as Didi and Tencent as Senior Product Manager. Thanks to his experience in strategy, he was able to lead the design of the trading strategy on the scale of million users.
As lead developer, Hang Yin can draw on his experience with Google, where he took on the role of senior software engineer. He was also the founder of Bitcoin Gold, and founded it and led its development.
Zhe Wang is the COO at Phala. His background includes working as the former CEO & CTO of Xiaohei AI Games & Haha AI Vending Machine. He has more than 20 patents, three of which revolve around blockchain.
Jun Jiang is Phala's CTO. He is the webmaster of RubyChina and the former CTO of KnewOne. Previously he also worked as a Software Architect at DJI.
What is the PHA token?
The PHA token is Phala Network's native utility token. Its uses range from management and payments to access to Phala Network features.
The token distribution is as follows:
-Matrix mining: 70%
-Token sale: 15%
-Airdrop: 9%
Team: 5%
Testnet Reward: 1%
What is PHA used for?
PHA is important to many stakeholders on Phala Network. The main focus, privacy and confidentiality, is based on the use of PHA. For example, it is the native token for confidential contracts and enables confidential computing resources such as CPU time and on-chain storage.
Importantly, it is a security guarantee that Gatekeepers must deploy to demonstrate their commitment to Phala. Those who break the rules or otherwise do anything malicious will be fined. Otherwise, Phala Network management relies on users who have PHA to join PhalaDAO.
Conclusion
Privacy is a very important subject, and has been in the spotlight to this day. Phala offers a transparent solution to an ongoing problem that many people care about. Being decentralized and confidential to the core, right down to the blockchain technology used, Phala is able to meet the needs of this growing audience.
Add to that a very talented team, a great community involvement and educational content being released, and lastly, the recognition that it is a part of the Polkadot ecosystem!
A general expectation is that Phala will continue to grow.
Notice the price of 1 PHA today is $0.5611

I AM NOT A FINANCIAL ADVISOR, DO YOUR OWN RESEARCH
Posted Using LeoFinance Beta
---
---