TrustWallet is undoubtedly one of the most well known and well designed mobile wallets out there and it's userbase has definitely grown a lot the past few months.
More and more people use TrustWallet to perform actions like Staking, swaping and trading on Binance Smartchain cause it's so easy to navigate yet I've read some complains about lost funds, hacks and transactions not going through.
Do you still...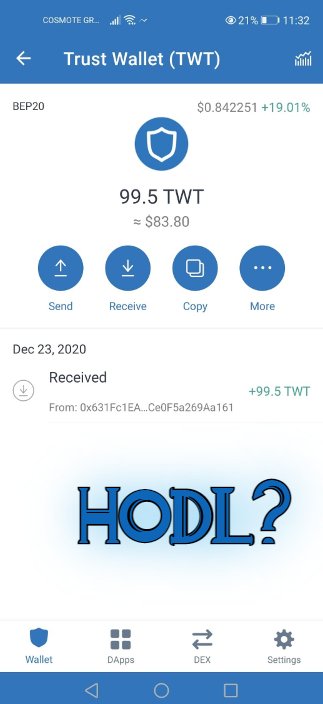 ---
I'm hodling my TWT (Trustwallet) Tokens since December 23rd and I own some thanks to Binance's christmas 2020 TWT airdrop.
Every user who traded on Binance these days got 100 TWT for free equivalent to $14 back then. I thought of selling these TWT for some BTC and I am so glad I didn't.
As of today, my TWT balance is worth more than $80 and TWT Token is ready to break it's previous ATH of $0.88 formed a month ago.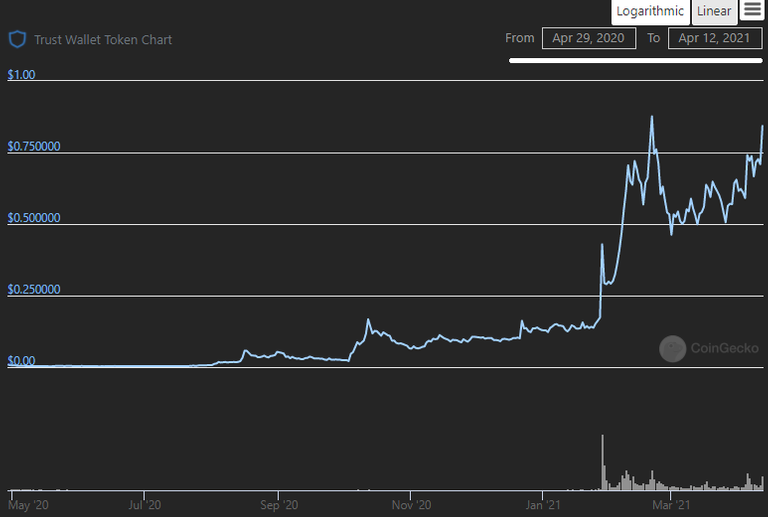 I am more than happy with how easy it is to use TrustWallet and how many things you can do from within the dapp but I am not quite sure if it's that secure. You can't activate a 2FA when you log in cause TrustWallet is decentralized and your seed phase is the only thing that's keeping your account secure.
There are also a lot of complains about Trustwallet security breaches in Google app store but with more than 228k reviews and a ton of 5 stars, should we worry about comments like this one?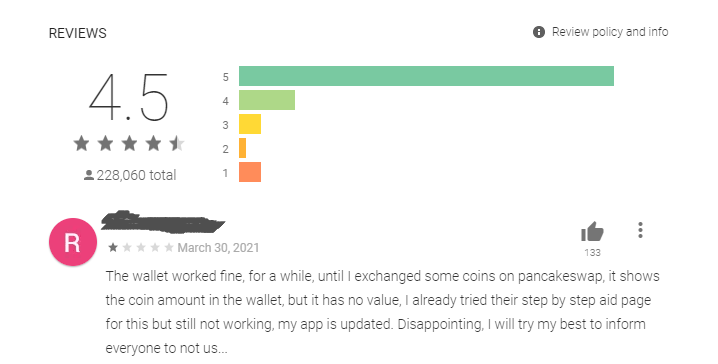 or that one?

My guts is telling me to keep using Metamask for my transactions but I really like how easy it is to do pretty much anything in TrustWallet so what do you think?
Is Trust Wallet secure enough? Are you using this wallet to transact on BSC or store your crypto? If yes, what's your experience using this dapp? Are you still hodling your TWT?
Let me know your thoughts at the comment section bellow and let's connect
---
Thank you all for your support
As a full-time online hustler, supporting my content allows me to keep doing what I love.
Much love to everyone and always have fun.
@Knowhow92
Earn Crypto For Your Content (Affiliate Links)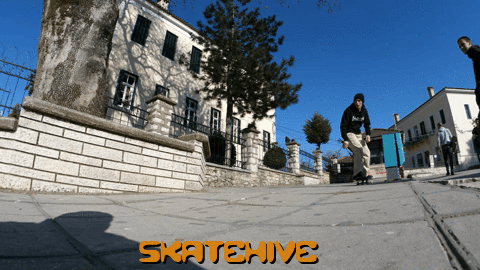 Find me Here
🏡 Hive: https://www.peakd.com/@knowhow92
🏡 Torum : https://www.torum.com/u/knowhow92
📹 Youtube : https://www.youtube.com/channel/UCJTNnvAHca8jcxaBpWn-bzA
📱 Twitter : https://twitter.com/theocharis_ch
☀️ Lbry : https://lbry.tv/@knowhow92:d
📷 Instagram : https://www.instagram.com/haris_housos/
☕️ Ko-fi : https://ko-fi.com/knowhow92
Posted Using LeoFinance Beta