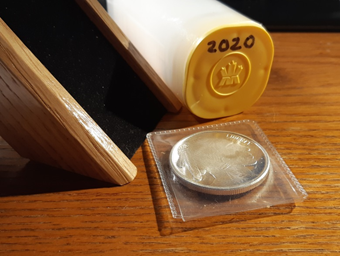 1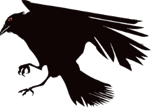 P
" Blackbirds tend to like Shiny Things" ~ The Bloody Raven
On the morning of Feb 29th I get a call from Punky that he's adding to his stack after the shocking second Drive-by-massacre of the silver price on Feb 29th. He says,"Want to split a tube of 2020s? And you can keep the tube."
So I spared my 10 Troy oz. bars and put away the hacksaw as I will show the 'Meat and Potatoes' part of my Stack. While Stacking physical silver I chose the Canadian Silver Maple Leaf as my Core permanent asset to which I will maintain as my primary Family Asset to pass on to my kids at an appropriate time.
My Five Ounces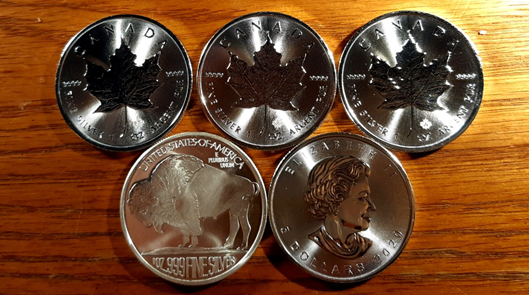 1
So as far as my Sis @silversaver888's Tubular journey, as she calls it, my goal is to acquire a Monster box of 500 Maple Leaf coins. That's twenty tubes of 25 coins each. Since I used to enjoy the Horror genre entertainment and suiting my dark way of thinking all these years, why not. My Monster Mission.
If there is a person who hopes silver prices stay low, It's me. Until after I reach this milestone, I won't care afterward.
Radial lines and a micro-engraved laser Maple leaf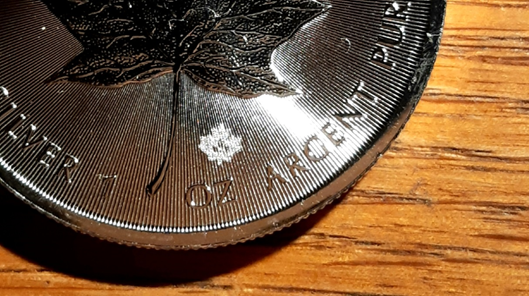 1
In 2014 the Royal Canadian mint added new security features in the protection against counterfeits.
Other than living in Canada, I chose Silver Maple Leafs rather than Generic silver bars and coins because I can rely on the publicly recognizable coin and it being backed by the Canadian Royal Mint in terms of quality, quantity and as a legal tender trade able financial asset.
I want silver with the least issues of as far as liquidity is concerned. As the lone parent in the midst of an economic reset I won't have the time to shop and negotiate for the best buyer price so I would be willing sell at a predetermined % discount otherwise I may switch to the Maple Leafs option.
2020 Canadian Maple Leaf 5 Dollars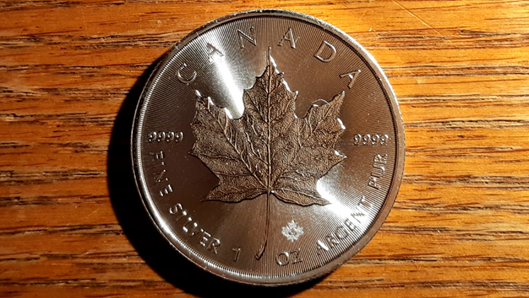 1
Reverse: Maple Leaf, CANADA, 9999, FINE SILVER, 1 OZ, ARGENT PUR
Diameter 38mm, Thickness 3mm
Weight 31.11g
2020 Canadian Maple Leaf 5 Dollars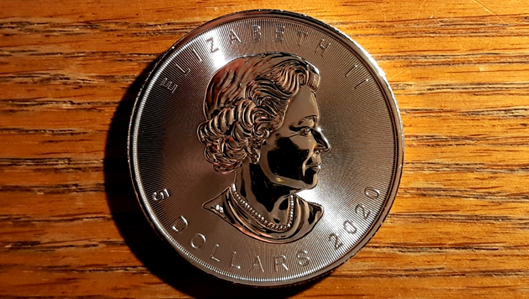 1
Obverse: Portrait facing right, Elizabeth II, 5 DOLLARS 2020
Serrated edge
Reference KM# 1601
In an emergency liquidation scenario and that would likely be the hyper inflationary run up that would see my reserve cash funds exhausted quick. I will try liquidating off my generic silver holding first before committing to sell any of my Maple Leafs to cover interim expenses.
I do have a plan with at least three bullion dealers that quote buying prices on both Maple Leafs and Generic rounds but that may change in a crisis. They are on my speed dial in my phone and bookmarked on my computer. My 4th an Internet retailer Silvergoldbull.ca had lately offered $1 above spot for Maple Leaf silver.
Interesting.
Generic Buffalo Round by the Golden State Mint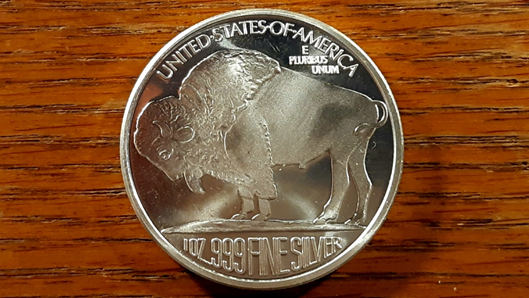 1
Reverse: US Buffalo Nickel, United States of America, 1oz. 999 FINE SILVER
999 Silver
31.1g
The Generic round that is most available from my local coin and bullion retailers is this silver round from the Golden State Mint.
My other favorite round, not shown, would be the Sunshine Mint rounds with the optical security feature and the fact that they are the same silver blanks supplied to make the American silver eagles.
Generic Buffalo Round by the Golden State Mint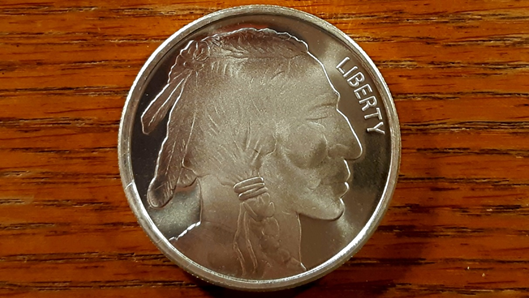 1
Obverse: Allegorical Indian head, LIBERTY
Diameter 39mm, Thickness 3mm
Reeded Edge
Not Legal Tender!
I am winning a few more Rock/Paper/scissor matches against my alter ego, The Bloody Raven, in deciding who gets to stack. Her plan was simply 100% Poured Pirate silver and then HODL. Mine is more practical but would she listen? Not on yea bloody life!
Now, back to the testing my Maple Leafs and Buffalo Rounds.
Back to the CCT Test
Is your style a Tubular Journey or a Monster Box Mission?"
So what is your Silver Stack exit plan?
What part of your treasure will be your Permanent legacy?

R
I hope you enjoyed this very today's coin(s) feature.
Thank you for stopping by my Blog today.
The new #fiveouncefriday tag is one of many strategic tags hatched by none other than the TAG MASTER @silverd510 to take over the all social block chains one post at a time. Give in to the Master and reveal your wondrous silver and gold bullion and world coins.
References
1. My own pictures shot with a Samsung SM-A530W
P. Image under Pixabay
R. Clip art from 123RF
W. Wiki Commons
SSG
"Et lux in tenebris to serve laboro, sum sicarius" "I work in the shadows to serve the Light, I am an Assassin"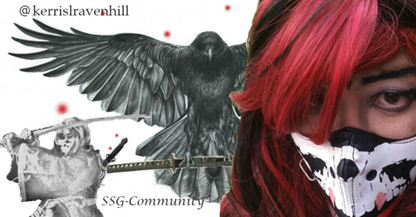 Cooking with The Bloody Raven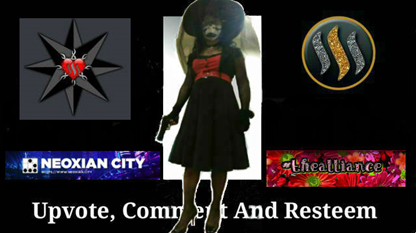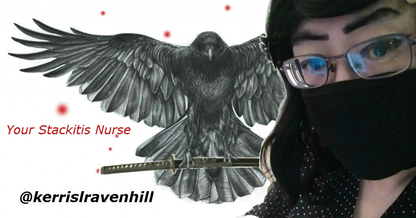 Posted via Steemleo