HODLING is the best anti-whale defense mechanism we can have as a community. Whenever you see the price dip a little, its understandable if panic starts to set in.
'Oh no, my $100 is now $5!
But the reality is, the dip creates a new opportunity for new investors to come in, therefore raising the token value, and the dip is an opportunity for current investors to add more bags to their position at a different price point. The only true downside of a dip, is the potential for a whale to add a big bag and have some form of market manipulation power later on.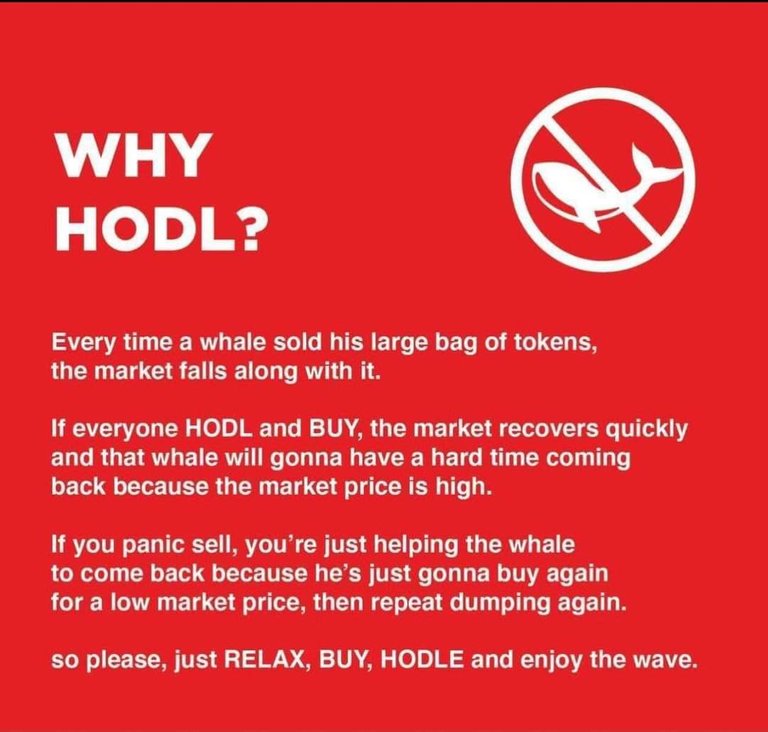 We are not here looking for scraps and pennies. If we were, we would be arguing about politics instead of creating wealth through community efforts and more intentional decisions.
So when you see a price dip in your bag, dont immediately start thinking from poverty again. Chill out, sit back and watch the show because these dips, always get eaten with a side of chips and some cola.
Posted Using LeoFinance Beta