I hope you are well enjoying your weekend!
Today I come to share a few tips with you, regarding the new game on the blockchain, that has taken our mind away :) Have you guessed which one? Cryptobrewmaster of course!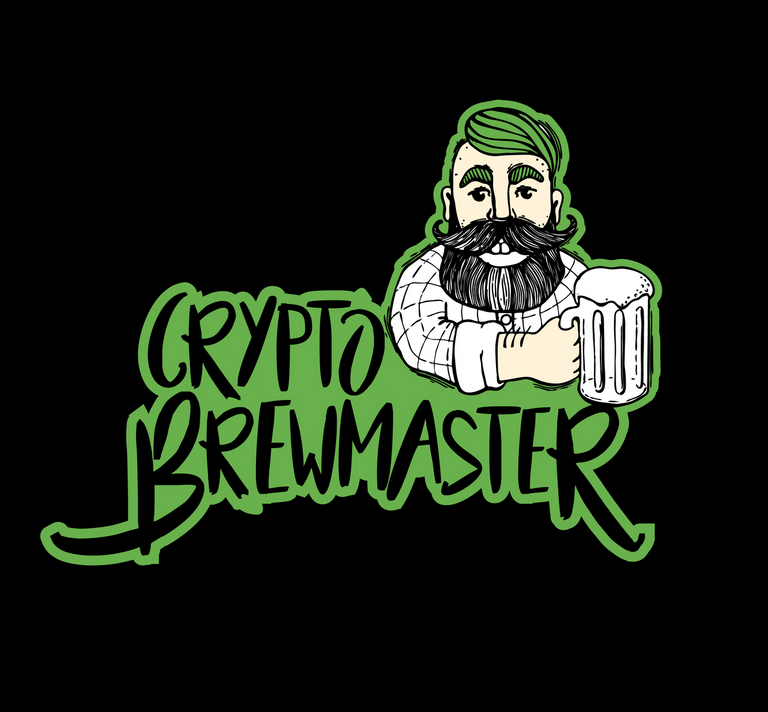 In case you do not know what I am talking about, @cryptobrewmaster is a new game offered, where you can craft and sell your own beer!
In the words of the creators, it is ...
[...] a simulator of a craft brewer with elements of economic strategy, training, and even with the opportunity to earn money by playing.
Brew - Study - Trade
The main idea of the game is the ability to play by developing your own brewery. Pump the character - brewmaster, collect cards (this is where you need a blockchain, because each card will be recorded in a decentralized database, and will be permanently assigned to the player who owns it) learn to brew beer, compose recipes, use ingredients, and trade all assets of the game with the game itself or with other players!
---
The moment I saw that game, I knew that I just had to check it out. And I did!
I have now been playing for about 10 days and it has already been included in my routine!
First of all .. This is the (referral) Cryptobrewmaster link if you would like to check it out!
You will get a full pack to start, so why miss it? (I am not sure what I get, but it must be something :))
---
Sharing some cryptobrewmaster tips ...
Let's share some tips and knowledge so that we can all be successful!
Daily Quests!
Dont forget to check in daily and claim the ingredients at the daily quests! (through bulletin board > Pub)

Double Quests :)
Did you know that on weekend the ingredients are double?

Your power replenishes on its own, so if you cannot claim something - do not buy beer, wait for a couple of hours!
(But if you can start claiming, better to sell some coins and buy beer by the bartender)

If you click the icon under the mailbox, you get the chance to buy better ingredients (with real HBD)

Quality
At the moment you see grey and green ingredients, in the future you will get to choose from a bigger variety of ingredients.

When you got a number of ingredients to claim, check out what you miss by clicking on your backpack (down and right on your screen)
To craft a beer you will need
Brewing Water
Local Aroma Hops
Local Bittering Hops
Row Barley Malt
Lager Yeast
Do you have any more tips to share?
Please let me know below :) Let's craft some top beer!
A few words on the game play
The interface is very easy to use!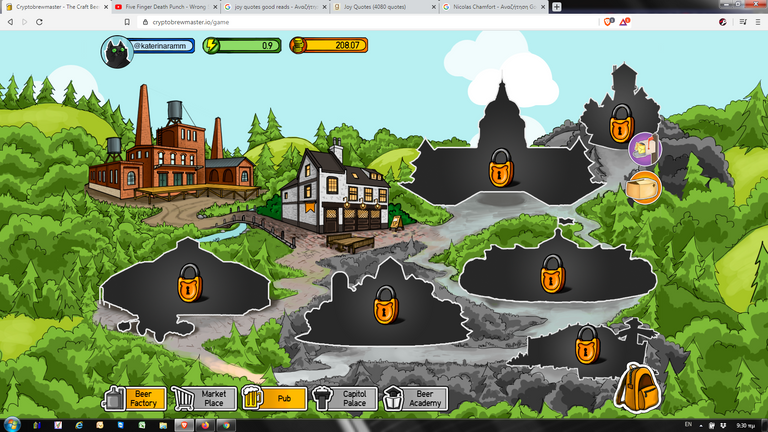 Imagine that only 5% of the game is released, I cannot even imagine what comes next!
When you first get in, go to the mailbox and claim your present!
BEER FACTORY:
Craft your beer (if you have all the ingredients) - it takes 8 hours unless you pay 100 coins to make it faster
Claim your card after the beer is crafted
PUB
Bulletin Board: This is where you find and claim your ingredients.
Bar Tender: This is where you buy yourself a beer to replenish your power if it is low (maximum is 10)
Cashier: This is where you sell your beer. The better ingredients, the better price.
Referral Link of the game:
This is the (referral) Cryptobrewmaster link if you would like to check it out!
---
Thank you for visiting!
Follow me on twitter for crypto stuff: https://twitter.com/katerinaramm1
My personal discoveries and every day experiences: https://www.instagram.com/katycrete/
My city's account and lovely community: https://www.instagram.com/aboutheraklion/
And let's not forget my giphy channels
For my city: https://giphy.com/channel/aboutheraklion
My personal account: https://giphy.com/channel/katyramm
Original Content - All rights reserved
Posted Using LeoFinance