Hive is almost 1 years old .. can you believe it?
There is so much going on, it is not easy to keep up with everything. The moment you think, ok - I got it all, so now let's go and be well informed about it - something else happens and you go to educate yourself again!
I cant help/stop being excited every time!
---
But today I realized that its been 10 days without a giveaway, and I decided to celebrate the new cubdefi platform and also the 1 year of hive - by ... giving away some leo & hive :)
---
This time you got 3 whole days to participate!
A little bit of today and Sat/Sun/Monday! Until 21:00 Greek Time - I will announce the winner on Tuesday (not sure what time but probably late at night)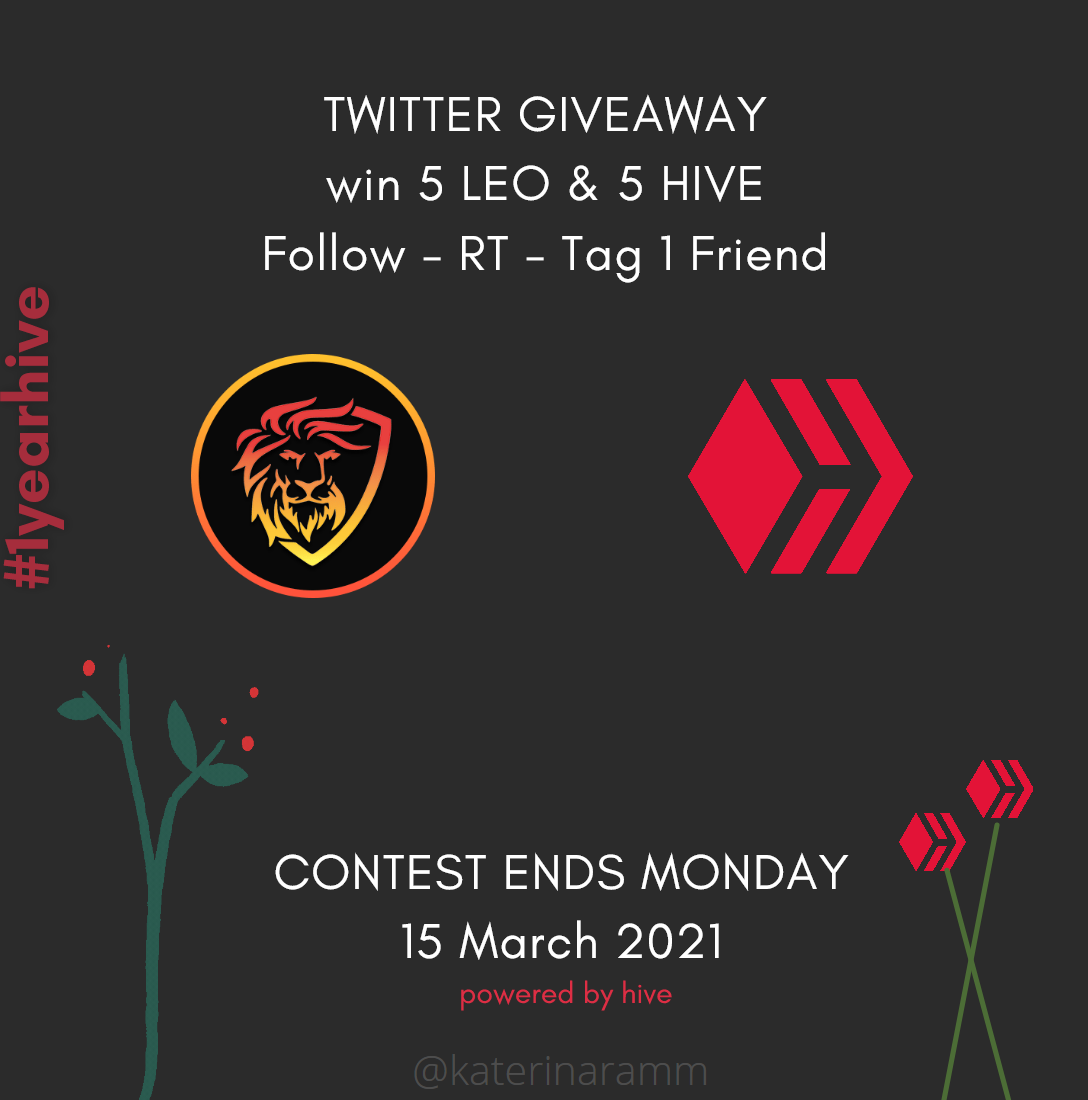 I wish everyone good luck!
Thanks for visiting and tell me .. did you claim your CUB?
Any newbie tips? Did you find the process easy?
---
---
Who am I?
I am Katerina from Crete, Greece. An enthusiastic content creator with a passion for photography. Interested in the blockchain technology, in new social media platforms and in trying to educate new users who wish to explore the blockchain social media world and its possibilities!
Posted Using LeoFinance Beta