Every day we share our our content on a variety of channels..
Sometimes there are common audience members that would gladly follow us in other social media channels, if only they new their existence.
That happened to me today.. I read a great article by @joelagbo and since I found him an interesting person, I wanted to follow all his accounts so that I would not miss an update.
But there is room only for one link .. and after talking to him, it turns out he is actively blogging in many channels! And then it hit me (again!)
It is not nice to miss out on new friends on our channels!
How can we prevent this?
With a super nice signature (this will be a next subject, where I will also try out something different)
With a super link that will include all other links :)
This time I will set up a link for my account @aboutheraklion and show you how I will do it.
If you know any alternatives or have any other ideas let me know below :)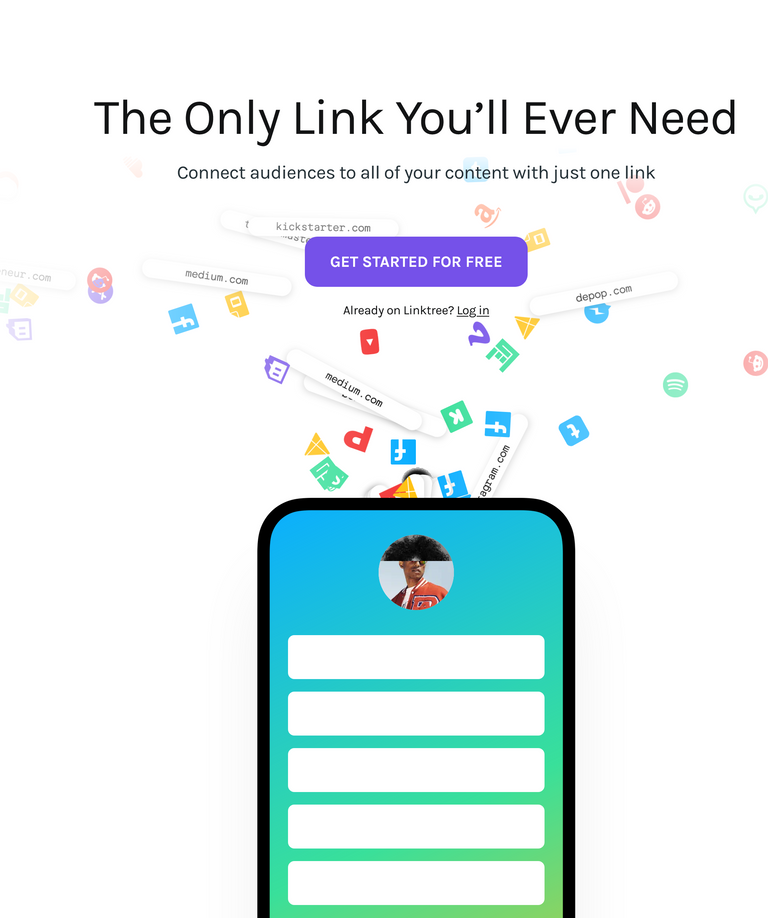 Is it free?
It has a free and a pro plan.
We will surely go for the free plan at the moment :)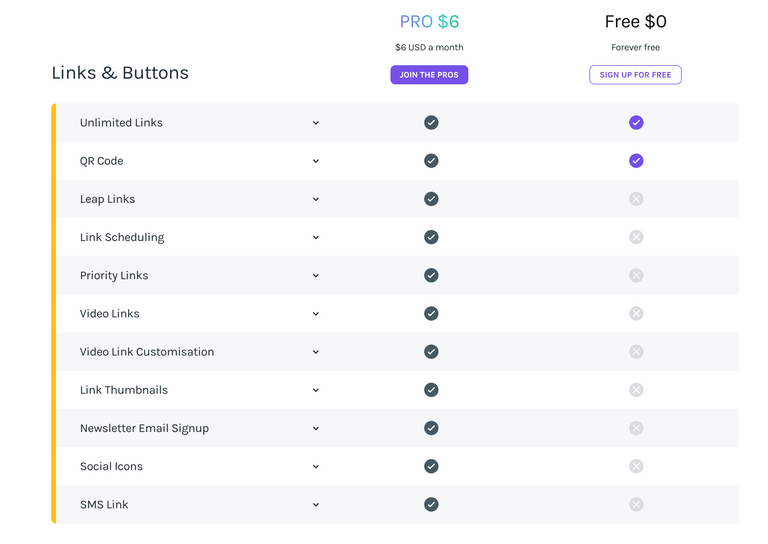 Going for the 'sign up free'
Fill in your info!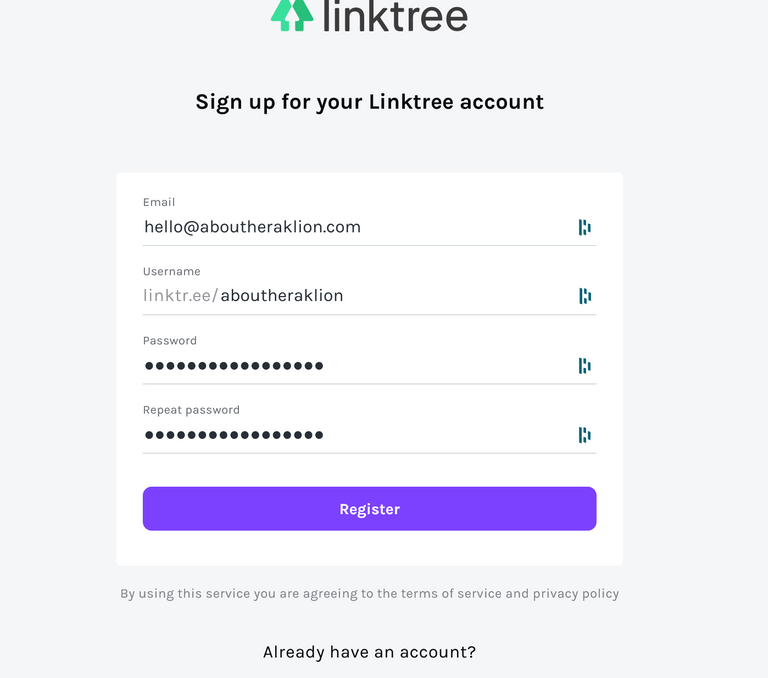 Some info about yourself :)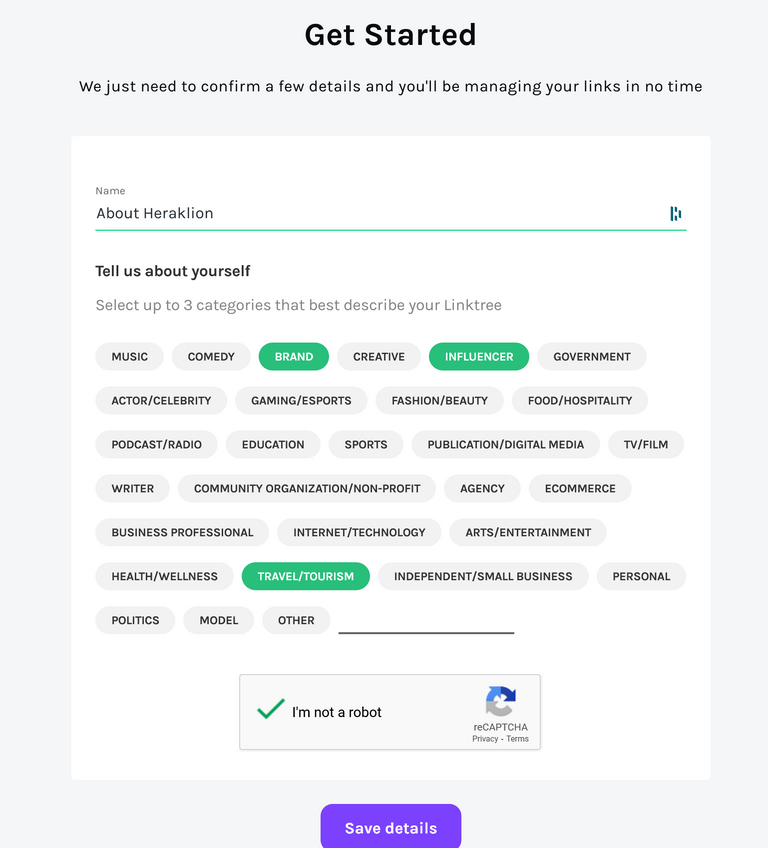 Then select your plan :)
(Free of course)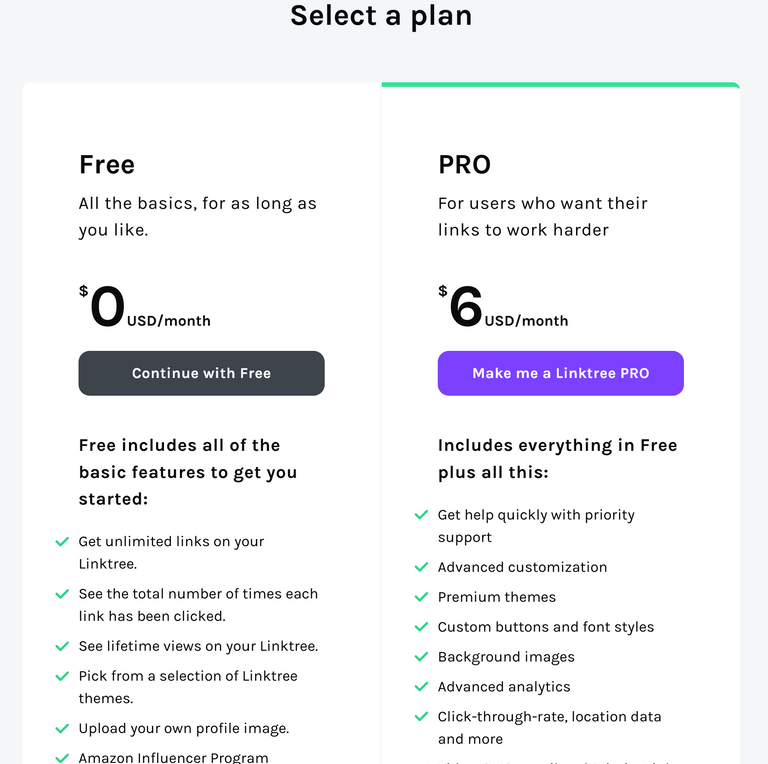 Verify your email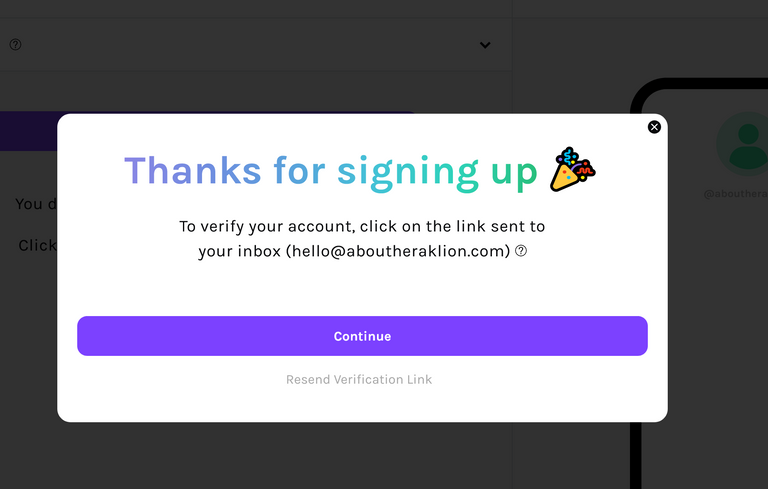 Add your links!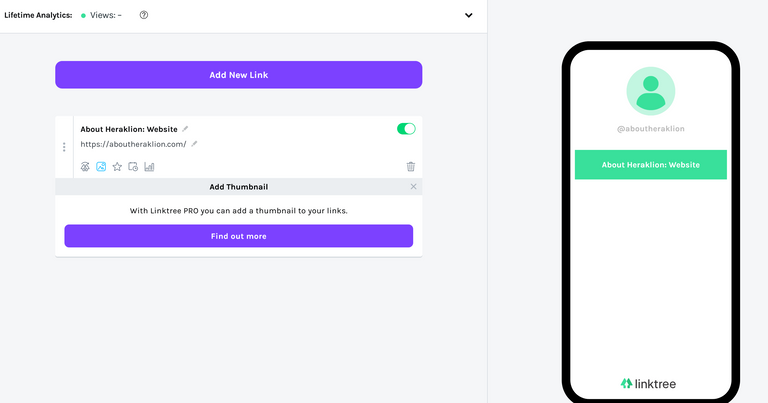 Of course with PRO you have many more possibilities, but for now this will do!
Set your preferences/appearance
And you are set
This is my link https://linktr.ee/aboutheraklion (but it will be enriched soon :))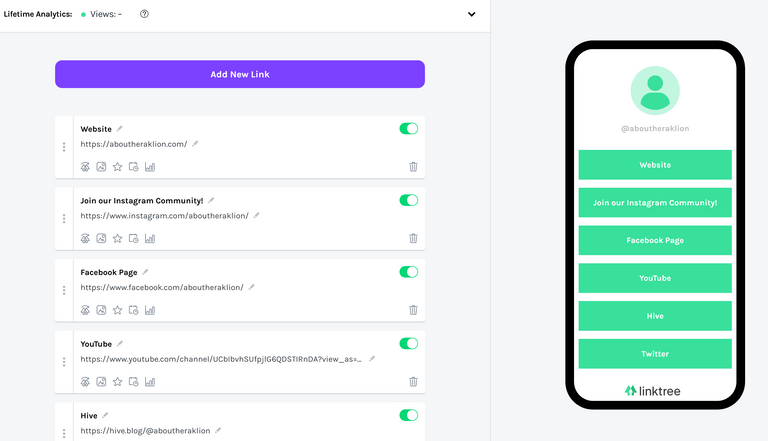 What else could you add?
Well, it all comes to your creativity! You could add a recent blog post, a support me - refferal link or anything else you think of!
Your feedback is always appreciated :)
---
Follow me on twitter for crypto stuff: https://twitter.com/katerinaramm1
My personal discoveries and every day experiences: https://www.instagram.com/katycrete/
My city's account and lovely community: https://www.instagram.com/aboutheraklion/
I also got a Discord channel, feel free to join me: https://discord.gg/Eeh2s9xraC
And let's not forget my giphy channels
For my city: https://giphy.com/channel/aboutheraklion
My personal account: https://giphy.com/channel/katyramm
Thank you for visiting!
---
Posted Using LeoFinance Beta