Image finalized in Canva utilizing its free bckgrnd and contest owner's comic strip
@justinparke
#HiveComic Contest #25 💰 BITCOIN - The Hunt For Satoshi Nakamoto 🕵️ 1,000 Creative Coin In Prizes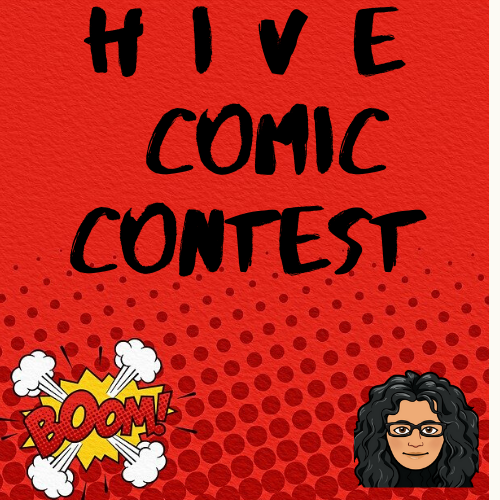 My Hive Comic for this week is for the Bitcoin Comic Strip, The Hunt for Satoshi Nakamoto. It was fun completing this one associating it with Hive. The old guy looked so vulnerable, I wanted to play on that.
Here's my version:
Image finalized in Canva utilizing its free bckgrnd and contest owner's comic strip

@flaxz - @iamalivechallenge (Created a post for my blog this day)
If you would like to participate in the Hive Comic, the rules are listed below. Also, the official contest post is listed above

THE RULES
𝐃𝐎𝐖𝐍𝐋𝐎𝐀𝐃 the jpeg comic strip for the #HIVECOMIC 𝐒𝐓𝐑𝐈𝐏 𝐂𝐎𝐍𝐓𝐄𝐒𝐓.
Overlay your custom text onto the comic strip.
Make sure your text and font are of a legible size. Don't overcrowd the text boxes.
𝐎𝐧𝐥𝐲 𝐚𝐝𝐝 your text, don't alter any illustrations.
Remember to be creative and original. It doesn't necessarily have to be funny.
You don't have to be politically correct, but @justinparke requests, please, no profanity..
Make sure your 𝐦𝐚𝐢𝐧/𝐟𝐢𝐫𝐬𝐭 𝐭𝐚𝐠 is #hivecomic when posting your comic strip.

Thanks,
@justclickindiva
Happy rest of the week everyone with whatever your endeavors.



SOURCES:
a) JustClickindiva's Footer created in Canva utilizing its free background and images used with permission from discord admins.
b) Unless otherwise noted, all photos taken by me with my (i) Samsung Galaxy 10" Tablet, (ii) Samsung Phone, & (iii) FUJI FinePix S3380 - 14 Mega Pixels Digital Camera
c) Purple Butterfly part of purchased set of Spiritual Clip Art for my Personal Use
d) Separator Lines Free ClipArt Belt from Public Domain Vectors & ShadedLine from ClipArt-Library
e) All Tribe logos used with permission of Tribe Discord Channel admins.
f) HIVE gif created by @peakstudio for Hive users. Used herein according to guidelines.
g) Ladies of Hive banner used with permission of and in accordance with the admin's guidelines.
h) Hive Comic Contest Image created in Canva utilizing its free background.

Your Personal Terminal Discord Invite