PayPal just released some game-changing news!
In a shocker of a report out this morning, one of the largest payment processing companies in the world jumped on the crypto bandwagon.
Specifically, they announced that they would be allowing their users to buy, sell, and hold cryptocurrency (not just bitcoin) from their wallet.
Also eventually allowing customers to buy things from their wallet using crypto.
The official announcement can be seen here: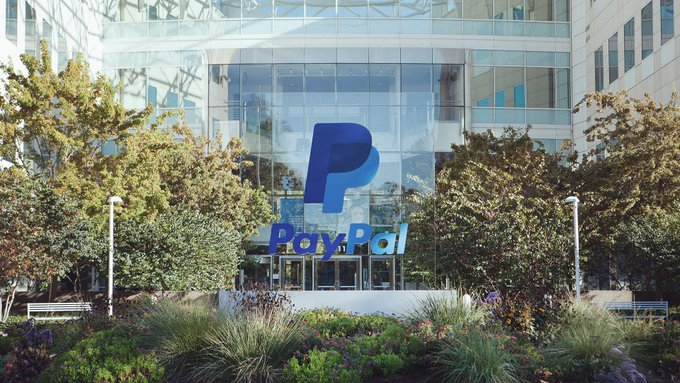 https://www.reuters.com/article/us-paypal-cryptocurrency/paypal-to-allow-cryptocurrency-buying-selling-and-shopping-on-its-network-idUSKBN2761L6
Why this matters...
Like I mentioned above PayPal is one of the largest payment processors, well technically payment aggregators, in the world.
Currently PayPal has more than 346 million user accounts while bitcoin currently has roughly 54 million blockchain wallet users, total.
For those doing the math, that means that bitcoin could 9x it's current users base, at least in theory: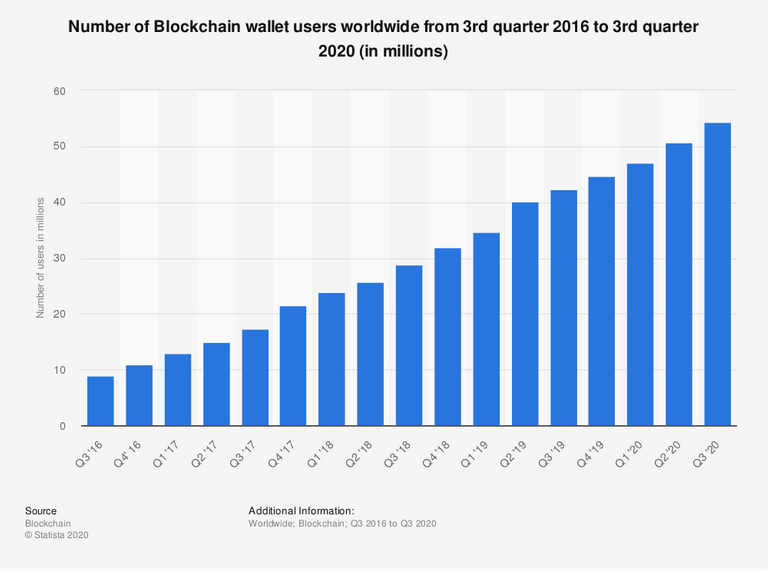 Find more statistics at Statista
There is one very real caveat to this news though...
According to the announcement it doesn't sound like users will be able to transfer crypto in and out of their PayPal wallets.
Which would probably severally limit the interest among current crypto investors.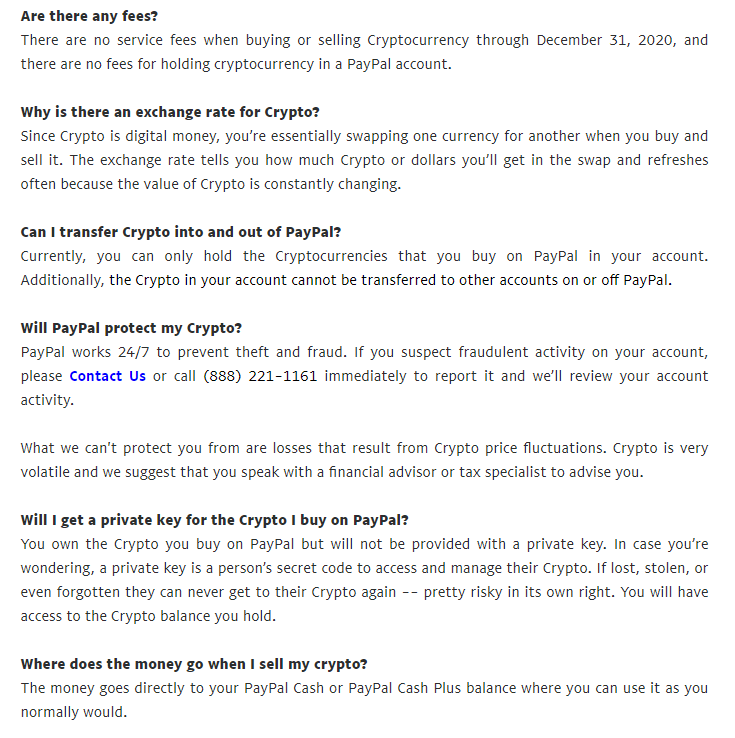 (Source:
1318908402064625664/photo/1) twitter metadata:MTAwdHJpbGxpb25VU0R8fGh0dHBzOi8vdHdpdHRlci5jb20vMTAwdHJpbGxpb25VU0Qvc3RhdHVzLzEzMTg5MDg0MDIwNjQ2MjU2NjQvcGhvdG8vMSl8 ~~~
While that doesn't mean that users will never be able to transfer crypto in and out, it does mean that they won't be able to initially at the very least.
Either way, this is still incredible bullish news for bitcoin and crypto and likely brings millions of new bitcoin users into the fray.
Bitcoin is already breaking previous resistance levels and looks set to make a run at the all time highs in the coming months.
Possibly, even weeks.
Stay informed my friends.
-Doc
Posted Using LeoFinance Beta