The stats show dCity has been experiencing very solid growth
While not knocking down the barn doors, the growth of dCity has been steady and solid never the less.
Anytime you have a project like dCity, you want to see more and new users continuing to move in.
That is exactly what we are seeing thus far with dCity.
Check it out: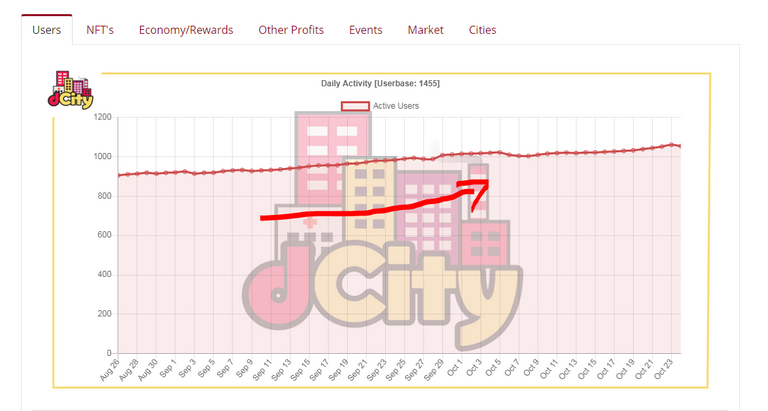 (Source: https://hivedata.space/statistics/dcity)
While not showing huge numbers, the trend is evident either way.
At the end of August we had 905 active users and now we have 1060 active users roughly 2 months later.
For those doing the math that is roughly 17% growth in the last two months alone.
If that rate of growth were to continue for a whole year, that would represent over a 100% growth rate for the active user base.
Not too shabby!
Many users on HIVE are still not getting involved with dCity but by doing so they are missing out on a tremendous investment opportunity.
Based on my calculations, I will double my investment in about 10 months. Nothing earth shattering but the neat thing is that even after I double my investment I will still have all the cards I have purchased which have market value in the game as well.
Let me know if you have any questions about getting involved.
Stay informed my friends.
-Doc
Posted Using LeoFinance Beta