HIVE has been a falling knife for months, but today I stepped in front of it
Call me crazy, but I bought roughly 25k worth of HIVE today.
What's even more crazy, I bought it with BTC...
Yikes!
Keep in mind that I didn't dip into my long term BTC holdings for this purchase but considering where I think BTC is ultimately going, yea it's a risky play.
To me, $15k BTC and $.10 HIVE just seems like a good spot to pick up a couple HIVE...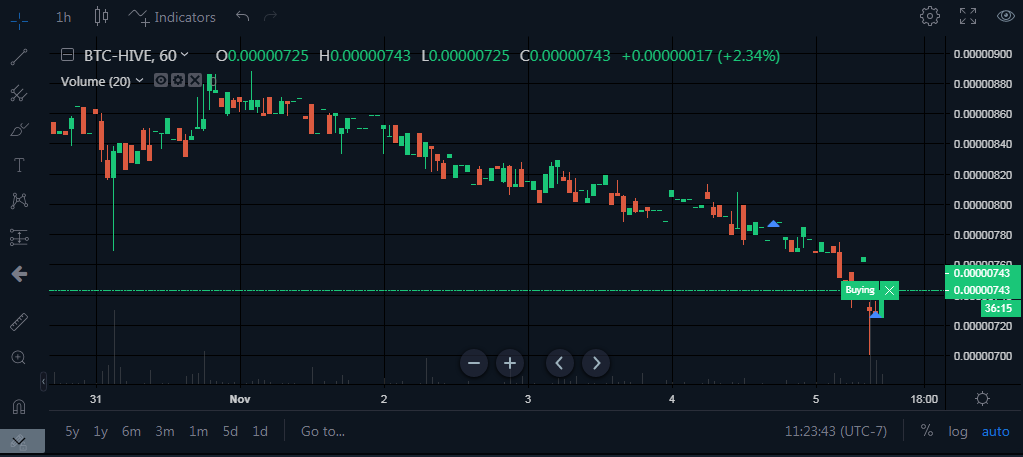 (Source: https://bittrex.com/Market/Index?MarketName=BTC-HIVE)
Not a lot of BTC buys a lot of HIVE.
The way I look at it, it won't take much to get HIVE to a dollar, which is roughly 10x, while it will take a lot more heavy lifting to get BTC to $150k, which would also be a 10x.
The BTC to $150k may technically be "more likely" at this point in time, but there is also the possibility HIVE could go north of a dollar as well.

(Source: https://wallet.hive.blog/@jrcornel/transfers)
Now it's time for HIVE to round the corner and actually start making itself attractive to outside investors!
Stay informed my friends.
-Doc
Posted Using LeoFinance Beta