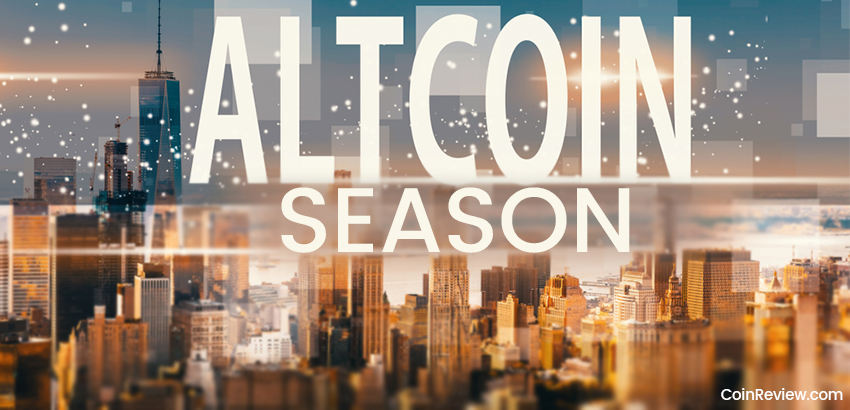 Altcoins are going to explode in the coming months
Altcoin Season, or Altseason has become something of a myth in the last few years. Something everyone talks about and is pretty sure exists, but it's never actually seen.
We've seen a few starts and stops over the last couple years but nothing substantial and nothing even close to the magnitude of what we saw back in 2017.
We had a defi boom earlier this year but much of the traditional altcoins didn't participate in that rally.
For some context, bitcoin is now 20% above it's all time high, yet XRP (and many other altcoins) is/are 85% below its all time high.
However, that is likely about to change...
Altcoins set to party like it's 2017
Historically the party in altcoins hasn't really happened until after bitcoin made new highs and got into blue sky territory.
We are there now... check.
Also, November and December have historically been rather strong months for bitcoin returns, but altcoins haven't done very well during that time.
In fact, there is a trend pointing towards bitcoin's dominance tending to peak around December seasonally.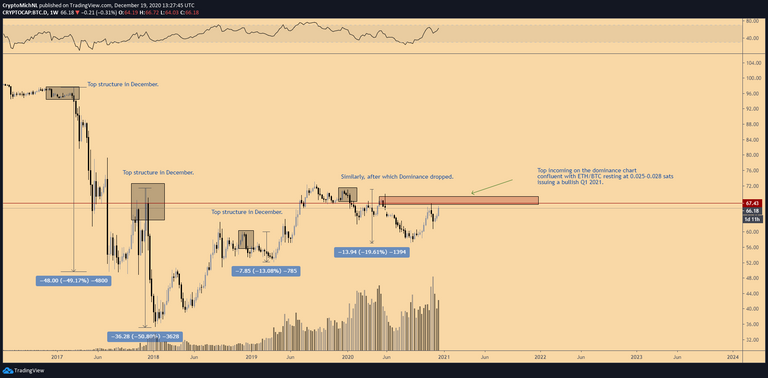 (Source: https://www.tradingview.com/x/U3cfqjRM/)
Conversely, the first quarter and even spilling over into spring and early summer has been very good for altcoins, with bitcoin's dominance tending to bottom over this time.
When you combine both of these things, the fact that bitcoin is trading in blue sky territory with the fact that altcoins tend to perform well in Q1/Spring, and I think we have the right setup for a massive altseason incoming.
This time isn't different...
Some people like to claim that this time will be different since the gains in bitcoin are primarily coming via institutions instead of retail.
Sure the recent rally is being lead by institutions, but that doesn't mean altcoins won't eventually participate.
Just about every major rally in every major market sees retail take over at some point, retail tends to buy high and run the price higher.
Once bitcoin starts slowing down those retail buyers are going to move over to altcoins and run them as well.
It doesn't take much money moving out of bitcoin and into the altcoin markets to get them to absolutely moon.
Hope your bags are filled because I think we are going to see explosive price gains over the coming months!
Stay informed my friends.
-Doc
Posted Using LeoFinance Beta