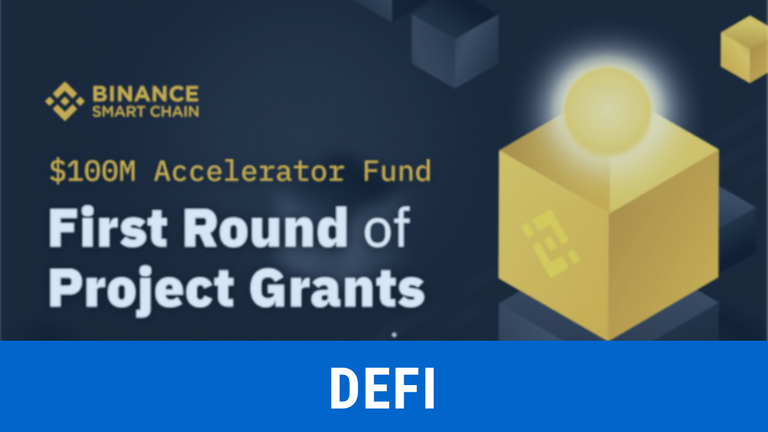 Binance Stock Exchange Committed To Support Decentralized Finance (DeFi)
To this end, it allocated $ 100 million to support developers involved in building blockchain projects on Binance Smart Chain.
The six projects that have already received support are AnySwap, Arkane Network, BakerySwap, Bitquery, PancakeSwap and Proxima.
Collectively, each of these projects will receive $ 350,000 in funding and access to comprehensive resources across the Binance ecosystem. A total of 180 projects were entered into Binance, of which 6 were selected. Winners were selected based on a combination of factors including: overall vision, team and product vitality, ability to deliver, and contribution to the overall blockchain ecosystem.
Binance Smart Chain continues to connect centralized finance, or CeFi with DeFi.
Other innovations led by Binance include the Token Canal project, which allows developers to connect Binance Smart Chain to other blockchains, allowing the transfer of network tokens both to and from the blockchain.
Posted Using LeoFinance Beta