So this beauty came in the mail today: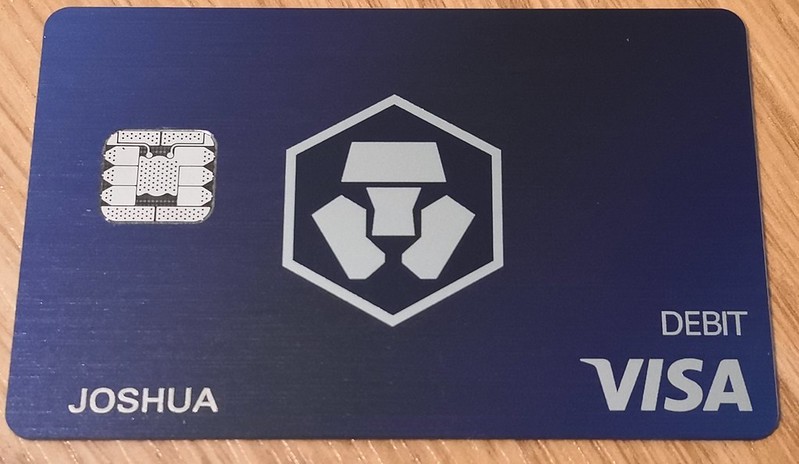 ---
Made of composite metal, this thing weighs about 10 times that of a regular plastic card. It feels like it a bit thicker than a normal card too. I'd be reluctant to insert it into a ATM machine that captures the entire card, out of fear of it getting jammed in the works.
It took about two weeks to arrive, and the packaging was very classy.
---
Before you can get a card, you must first download the Crypto.com app (REFERRAL LINK) and order it from there. The app itself is pretty cool, and you can purchase a number of cryptocurrencies using a debit card right from it (currently there are no fees for this). The card is not available in all countries besides the USA, so I would definitely determine availability prior to trying to get a card.
You must stake to get the most cash back, which is based upon the different tiers below. The tiers offer more an more benefits as you increase your stake. At $150,000, one million CRO is a bit rich for my blood.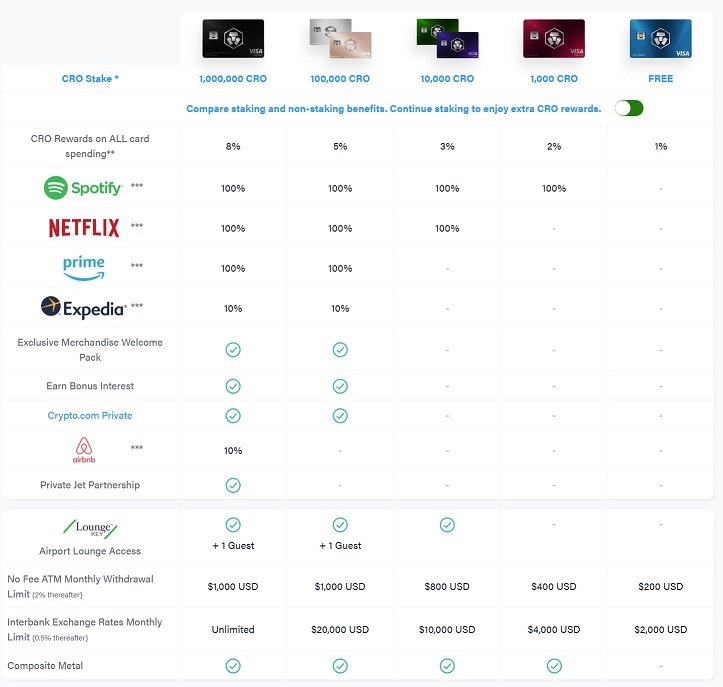 ---
The one I chose
I chose the Royal Indigo card, which requires 10,000 CRO staked for six months in order to earn 3% cash back, and a 16% staking return. I also get reimbursed for Spotify and Netflix accounts. At recent CRO prices, that's about $1500 US.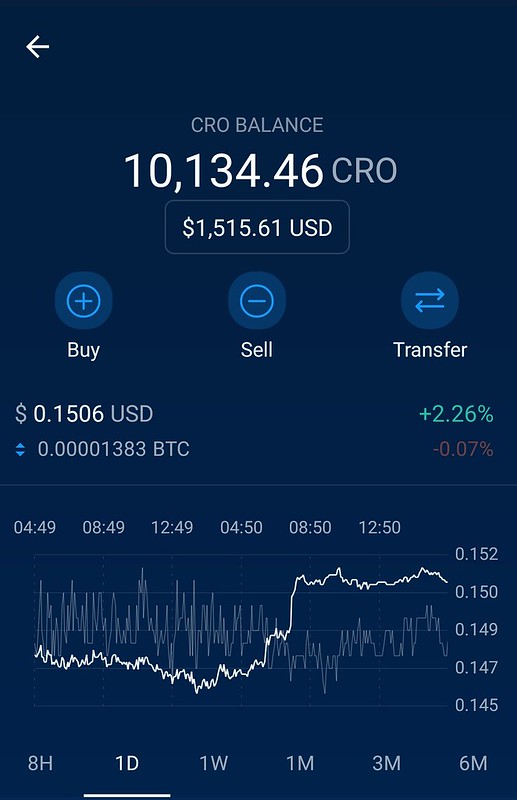 ---
The App And Staking
10,000 CRO staked for six months, which currently pays 16 percent per year. The payouts also arrive every 7 days, and I've already received a couple. At it current price of $0.15, CRO is 12th on the list at Coinmarketcap. You can stake other cryptocurrencies there as well. BTC for example pays 6.5% per year, ETH pays 5.5%, and there are many others available.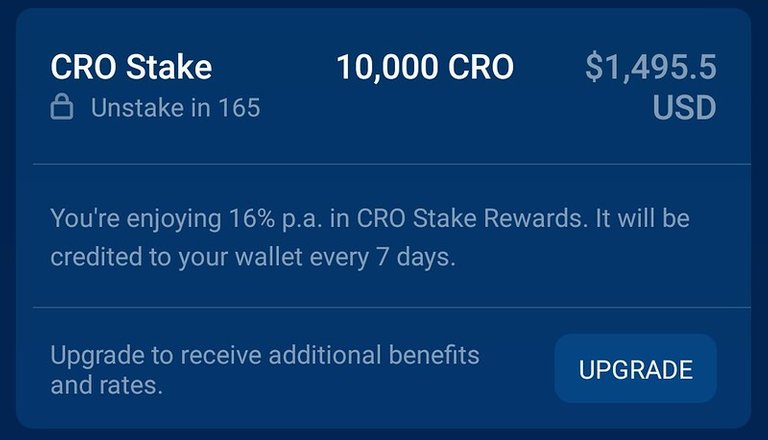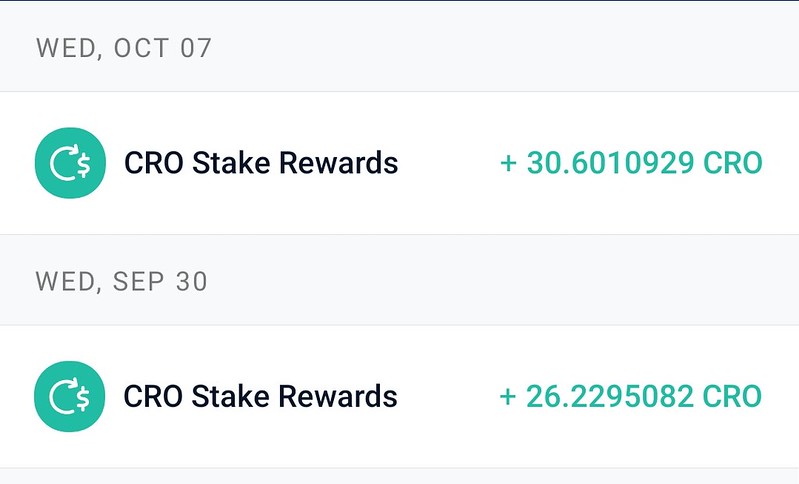 ---
Cash Back
By far the best feature of the card, is the cash back for purchases. At my level it's 3%. It is not a credit card, but a prepaid cash debit Visa card. This is great for everyday purchases, and I get 3% back in CRO tokens, which I can HODL or trade for something else. To load it, all you have to do plug in the routing and account numbers for your card into your bank, and set up ACH transfers.
---
How do you get one?
Download the Crypto.com App to your phone.
Do KYC (It's banking, what do you expect?)
Choose your card and staking level.
Buy the applicable amount of CRO (you could do this prior to or at the the time you request a card.
Request your card and wait for it to arrive in the mail(It took about 2 weeks for me).
---
Verdict
This card is a cool bridge between the fiat and crypto worlds. Even if you stake 1000 CRO (about $150 at current prices), you still get a decent 2% CRO cash back. I plan to use it for everyday small purchases, with the added advantage of getting 3% of the purchase price in fiat going into the cryptocurrency ecosystem.
---
Would You Get One?
Would you be interested in obtaining one of these cards and staking some CRO, or do you feel like it's too risky?
Posted Using LeoFinance Beta