Hello there folks, I haven't posted anything in a while. It's been a matter of time and motivation I guess. I think it's time to dust off the old keyboard for one final F.U. to 2020. That being said:
It was the shittiest of years, but it was worth it
It's difficult for me to claim 2020 was all bad, because this happened: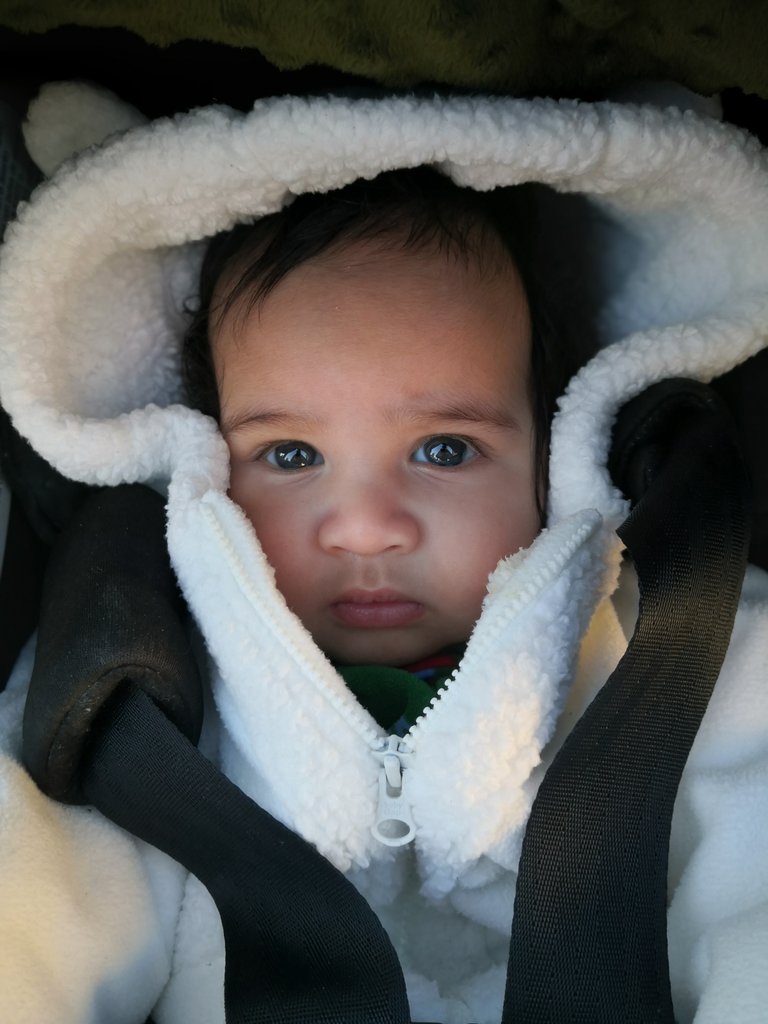 That's right, I became a father to a perfect baby boy. If you require any motivation to suck it up and keep going, get yourself one of these little critters! It's amazing how much this little tyke has turned my life upside down and turned me into an emotional wreck. How much of a change it has been going from a sovereign wayward vagabond, to loving someone so unconditionally. I love plenty of other people in my life, but this is totally different.
---
I Discovered Covid-19 Is Real!
Sorry to disappoint you hoaxters, but Covid is the real deal. I know because I was blessed with it. It was like nothing I've ever experienced. Even after it had its way with me, it left me ravaged for a few weeks afterwards. Glad that is over, and now that I'm armed with some antibodies, I can be less paranoid.
---
I Didn't Do Very Much
I've lived such a blessed life in terms of travel and experiences for the last 2 decades up until the start of this year. I hope to get bit again by the travel bug, but for now I'll have to 'settle' for enjoying the natural beauty that comes with living in the Pacific Northwest, and hanging out with my family.
---
Other Complications
I don't want to get into specifics, but my life has been extremely complicated as of late. One challenge after another. I enjoy a good challenge, if it's the right kind of challenge. The sooner the challenges of 2020 are behind me in 2021, the better! That said, these 2020 challenges have helped solidify the kind of person I am, and also the kind of person I want to be.
---
Crypto
2020 has been a great year for crypto! Between swing trading GBTC in my brokerage/IRA accounts, mining, staking, and building nodes, I continue to be excited about this space. I've started to dip my toe into DeFi, but I'm not convinced most of it is not a shell game. With the funding of my Choice IRA, I'm about to hit my accumulation target for BTC, so I'll be able to start accumulating more altcoins like HIVE. I think I can at least make it to Quadruple Orca, or maybe even a Half Whale. We shall see, as HIVE is far from my only interest in this space.
---
On Hive
I continue to do 100% manual curation with 150k+ HP on this account. I've done a less than stellar job engaging with content, and my posting dried up a couple months ago. Hopefully I can turn that around in 2021.
There is great progress being made in this ecosystem. It lacks the hype that other projects have. It's disappointing to see the eggheads on here calling for technical changes to address marketing shortfalls. Going forward, I hope we can create some hype, because I believe there is enough technically here already to warrant significantly more interest and demand for the token. As I keep saying: It's not enough to build it for them to come. As much as I despise Justin Sun, we need over the top personalities like him to generate hype (less shady versions please). It feels like HIVE is a sanctuary for introverts. If people like that don't live here, we should hire them via the HDF.
---
My New Years Resolution
I feel that new years resolutions are dumb and cliché for the most part, but I'm going to make one anyways. My resolution is to create something new and learn something new every single day. I want to be a net producer of things, and not a net consumer of things. I want to continue to build my human capital and not let myself get stagnant. Most of my interests and motivation revolves around finance, blockchain, and crypto, much to the detriment of the IT field that has been very good to me. After 20+ years of tinkering with computer networks and building myself into an expert, it's good to evolve into something else.
---
Looking Forward To 2021
I know 2021 is going to be better! I really don't see how it could be worse than 2020. Time will tell. See you next year!
Posted Using LeoFinance Beta