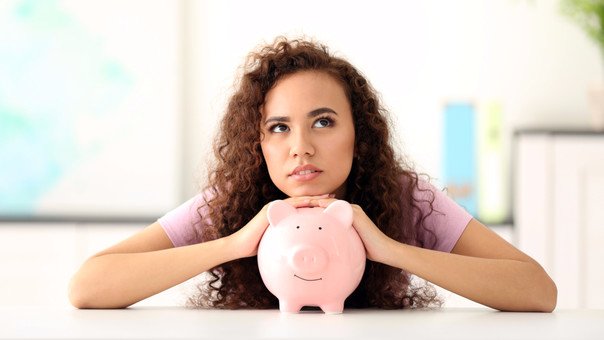 LINK
It is very nice when we earn money, in this case cryptocurrencies, but what do we do when we have it in our possession?
One of the first responses to this is "I pay all my bills", most of the time we are waiting to earn money for when we earn it we pay those accounts in which we think so much.
What happens if we do not have accounts? This is a good question to think about what we do with our wealth without having in mind "The accounts". Here we can immediately begin to think about what we need or "We think we need".
Now suppose that we do NOT have accounts, or that we have everything and do not need more. What do we do with what we are earning?
Now, according to the previous questions, if you want to continue reading the next post, it would be good if we start thinking that we do not have accounts or we are not desperate to buy anything. Work to eliminate your debts and control yourself so that you are not spending money on anything. That may be the first thing you can do with the money you earn.
Thanks so much for visiting my blog.
---
ESPAÑOL
---
Es muy lindo cuando ganamos dinero, en este caso criptomonedas, pero ¿Que hacemos cuando lo tenemos en nuestro poder?
Una de las primeras respuesta a esto es "Pago todas mis cuentas", en la mayoría de las veces estamos pendientes de ganar dinero para cuando lo ganamos pagamos esas cuentas en las cuales tanto pensamos.
¿Que sucede si no tenemos cuentas?, esta es una buena pregunta para pensar que hacemos con nuestra riqueza sin tener en mente "Las cuentas", Aquí inmediatamente podemos comenzar a pensar en aquello que necesitamos o "Creemos que necesitamos".
Ahora supongamos que NO tenemos cuentas, o que tenemos todo y no necesitamos mas. ¿Que hacemos con lo que estamos ganando?
Ahora bien, según las preguntas anteriores, si deseas continuar leyendo la publicación siguiente sería bueno que comencemos pensando en que no tenemos cuentas o bien no estamos desesperados por comprar cualquier cosa. Trabaja para eliminar tus deudas y contrólate para no estar gastando dinero en cualquier cosa. Eso puede ser lo primero que puedes realizar con el dinero que ganas.
Muchas gracias por visitar mi blog.