LINK
There are some consumer behaviors that instead of helping us save to invest produce the opposite, they are those small expenses that apparently do not affect anything but at the end of the day the reality is different.
If Day by day we count ALL the expenses whatever they are, at the end of the month we add them up and we will find a great list of "Small expenses", that is why you can use some advice to save in this case since if you do you will have a good margin to make the investment that perhaps you had postponed.
Examples
* In those moments that you dedicate yourself to making purchases, either food or cleaning, it is advisable to take time to find the most convenient prices or promotions, you can include several types of food that you do not consume regularly and you help pay less.
* In the case of transport transfers, try to reduce the use of private transport or share expenses if you have your own vehicle, a good option is to use public transport or, failing that, walks or bicycles (which will also help you to avoid the Gym fertilizer).
* Outings with friends, if this worries you, it costs nothing to set aside a fixed amount per month for that activity or another similar one, in this way you can balance your financial life if this hurts you.
Tell me what you think of these tips.
---
ESPAÑOL
---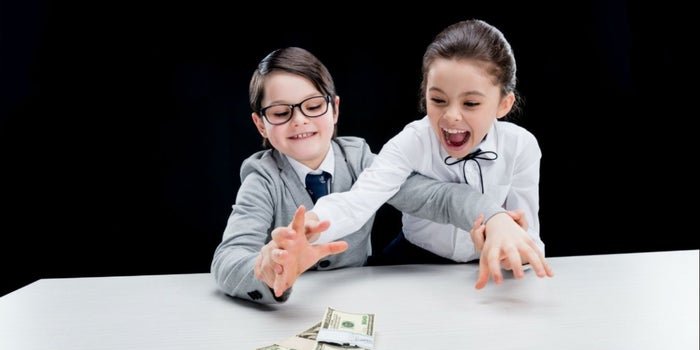 LINK
Existen algunos comportamientos de consumo que en vez de ayudarnos a ahorrar para invertir producen todo lo contrario, son esos pequeños gastos que al parecer no afectan en nada pero al final del día es otra la realidad.
Si Día a día contabilizamos TODOS los gastos sean cuales sean, al finalizar el mes lo sumamos y encontraremos una gran lista de "Pequeños gastos", es por ello que te puede servir un consejo para ahorrar en este caso ya que si lo logras tendrás un buen margen para realizar la inversión que quizás habías postergado.
Ejemplos
* En esos momentos que te dedicas a realizar compras ya sea de alimentos o de limpieza lo recomendable es tomar tiempo para poder encontrar los precios mas convenientes o bien las promociones, puedes incluir varios tipos de alimento que no consumes habitualmente y te ayudan a pagar menos.
* En el caso de los traslados en transporte, trata de reducir el uso de transporte privado o bien compartir gastos si posees vehículo propio, una buena opción es utilizar transporte público o en su defecto caminatas o bicicleta (Que además te ayudará a evitar el abono del Gym).
* Las salidas con amigos, si esto te preocupa, no cuesta nada separar un monto fijo al mes para esa actividad u otra similar, de esta manera podrás equilibrar tu vida financiera si que esto te perjudique.
Cuéntame que te parecen estos consejos.
Muchas gracias por visitar mi blog!