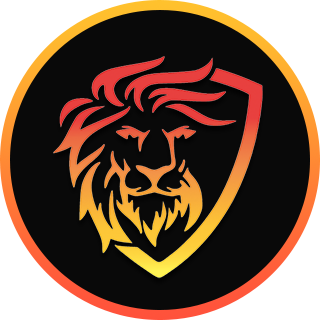 Na początek chciałbym podziękować wszystkich, którzy przyjeli mnie ciepło do leo community. Dziękuje za wszystkie głosy wsparcia. Praktycznie więcej się dowiedziałem o różnych ptojektach kryptowalut, blockchain i sytuacji finansowej na świecie niż przez te ostatnie lata kiedy zacząłem pisać na hive. Mój portfel w ostanich 14 dniach wzrósł z 220 leo na 1006 leo. Szczególne podziękowania dla @nathanmars który delegował mi na drugie konto @jozef230 1000 leo. Większość leo kupiłem za sprzedane karty splinterlands. Myśle, że więcej na tym zyskam a nie tylko strate czasu z moją kolekcją. Myślę, że w najbliższym czasie jeszcze zwiększe ilości leo.
Kuracja w community leo
Nie wiem czy każdy wie, ale teraz kuracja z postów w świecie leo jest 50/50. Oznacza to że nie musze używać autobota do głoswania i zajmować miejsce w odpowiednim czasie. Moja stawaka głosowania wraca do mnie w 50%. Nie mówie że autoglosowania są złe bo dużo osób ma swoich ulubionych autorow i decyzji nie zmienią. Mi ta decyzja się podoba bo jeszcze bardziej angażuje się z autorem i świadomie daje głos. Często nagradzam komentarze. Jeśli interesuje Cię świat kryptowalut, finanse to zapraszam do leo community.
---
First of all, I would like to thank everyone who warmly welcomed me to leo community. Thanks for all the support votes. I have learned practically more about various cryptocurrency, blockchain and financial situation in the world than in the last few years when I started writing on hive. My wallet in the last 14 days increased from 220 leo to 1006 leo. Special thanks to @nathanmars who delegated me to the second account @ jozef230 1000 leo. I bought most leos with sold splinterlands cards. I think I will gain more from it, not just a waste of time with my collection. I think even more leo in the near future.
Flat curation
I don't know if everyone knows, but now the treatment from fasts in the world of leo is 50/50. This means that I do not have to use the Autobot to vote and occupy the apartment in time. My voter returns 50% to me. I'm not saying that auto-voting is bad because many people have their favorite authors and they will not change their decisions. I like this decision because I get even more involved with the author and consciously give voice. I often reward comments. If you are interested in the world of cryptocurrencies and finances, please visit leo community.
Posted Using LeoFinance Beta