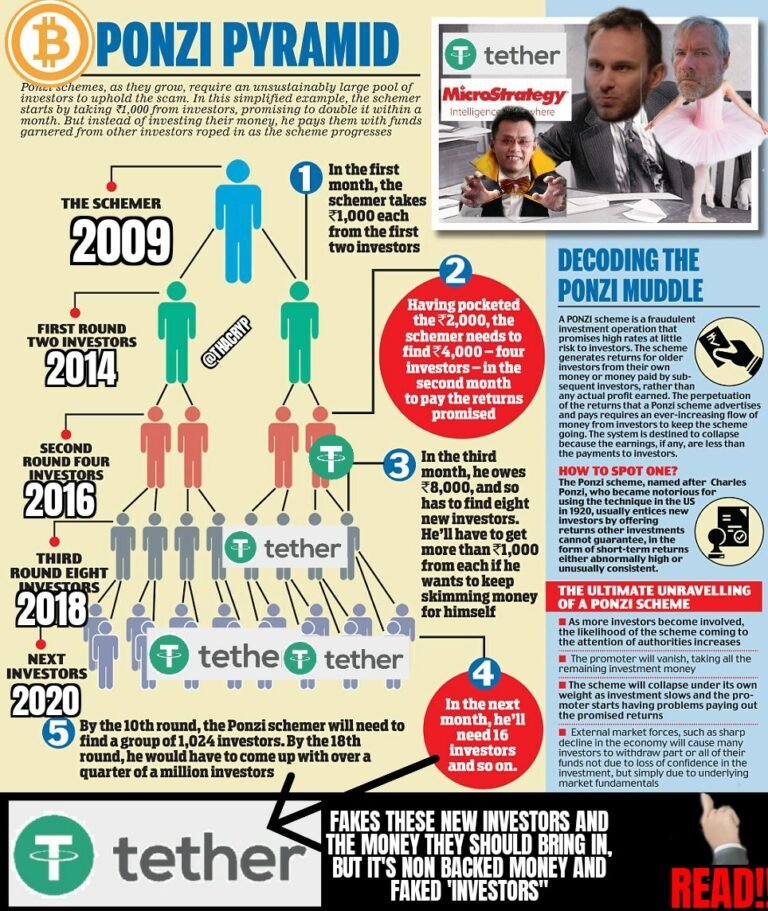 An @thacrypt entry appeared on the twitter with a graphic design that was supposed to explain why Bitcoin and Ponzi are synonymous.
In the last month, the Tether put $1 billion in the market. The market capitalisation of stablecoin currently exceeds 16 billion dollars. Yesterday, 150 million dollars were printed. The Tether has 3 positions in the cryptocurrency market and far exceeds the XRP market capitalization of $11 billion.
There are many articles referring to Bitcoin and his ponzi scheme. Here you can read an article from one of the largest Italian newspapers
What do you think about it?
Posted Using LeoFinance Beta