Today I will introduce to you another great blogging platform, where you can earn cryptocurrency. Publish0X is a new blockchain-based blogging platform, where any user can earn ETH by blogging.
Previously, we were talking about HIVE and Steemit blogging platforms, which have their own token. And HIVE/STEEM token holders can exchange their tokens in Binance or other exchange sites.
Publish0x: Earn ETH by blogging
Publish0x is a comparatively new blogging platform. But it develops dynamically.
How does it work
The main idea of the platform is that you get paid for sharing the content. Like in the Hive blogging platform you publish your post and get paid for it. Other users can send you tips. And it is free. The tips are covered by the Publish0x team.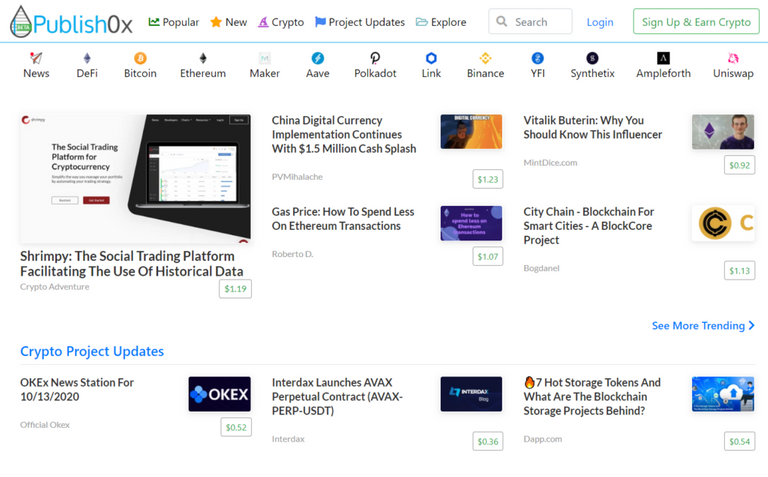 How to start
First of all, you need to sign up to the platform. It will take less than a minute. After registration, you need to confirm your email.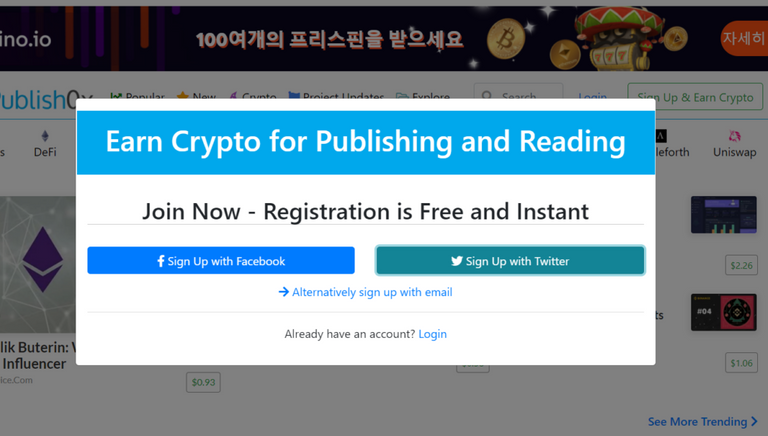 Then you can briefly fill in your profile. And if you want to become a publisher (to share your content), you need to apply for it. There is a button Become an author under your profile menu.
When you will get approval, you need to create a blog. You can create more than 1 blog.
Now you can start to publish your posts and earn ETH by blogging. Besides ETH, you can earn BAT and LRC tokens too.
Ambassador program
The Ambassador Program is an affiliate program, which is supported by Publish0x. You can refer your friends, and get 5% of every tip which was done by your referrals. In other words, you can earn more money. Furthermore, you can start to get a passive income.
How to withdraw
All payouts proceed like a monthly salary once a month. You get your earnings every first Monday of the month. And a minimum threshold to withdraw is $1.00.
In order to get your earnings, you need to enter your token wallet address to your profile.

Conclusion
Publish0x is a new blogging platform but it has great perspectives. And it is a great chance to earn more money online.
Read also: Steemit vs Hive: Boost Your Earnings
Source: https://job-online.club
---

The pictures were created with Canva and RawPixel
Posted Using LeoFinance Beta