Its been I guess almost weeks since I first ventured into defi through
Cubdefi](https://cubdefi.com) and I have been enjoying the ride seeing my minted Cub increase daily.
So today u decided to send more of my Leo to Cubdefi.com so that I can increase my stake.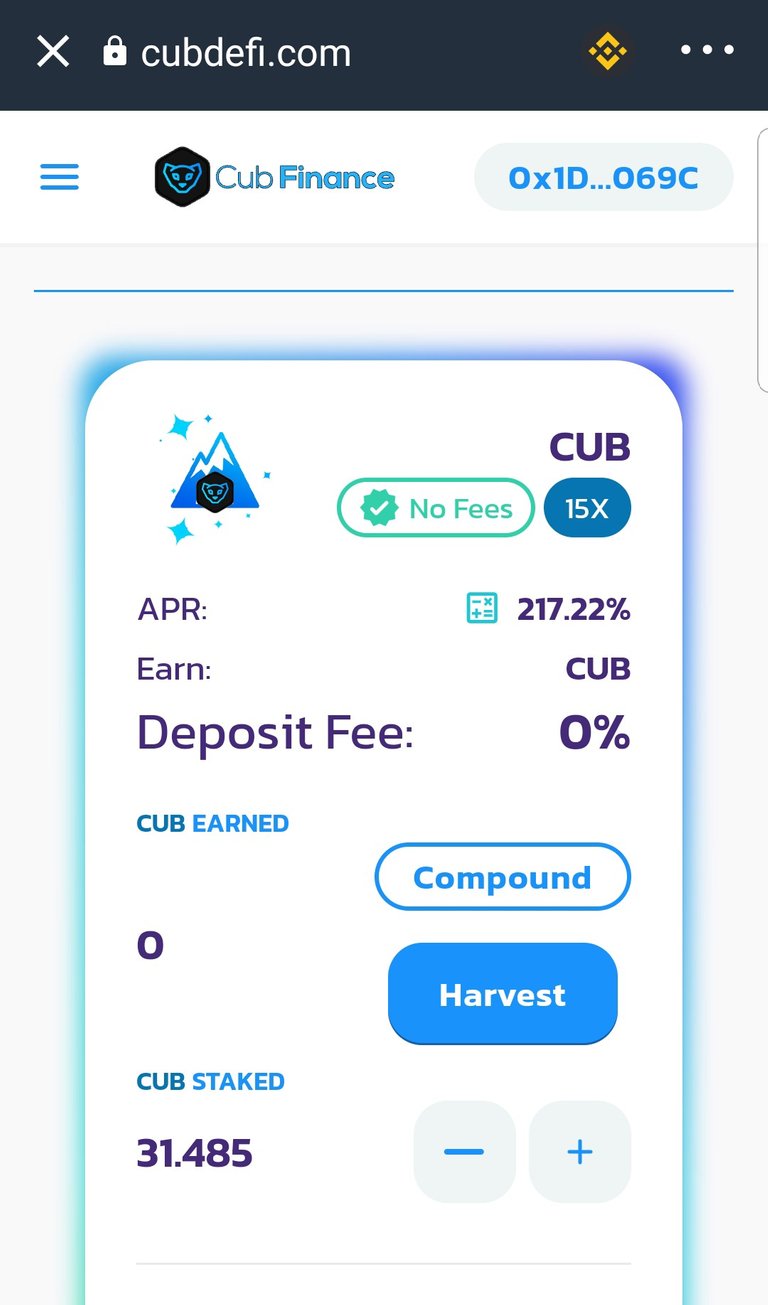 So I now have over 30 Cub tokens staked and will update tomorrow on how many cub i have earned after exactly 24hours.
I transferred 41 Leo from Hive Engine and converted it into Bleo and I received 40 bLeo .
I now swamped the 40 bLeo to Cub as shown below.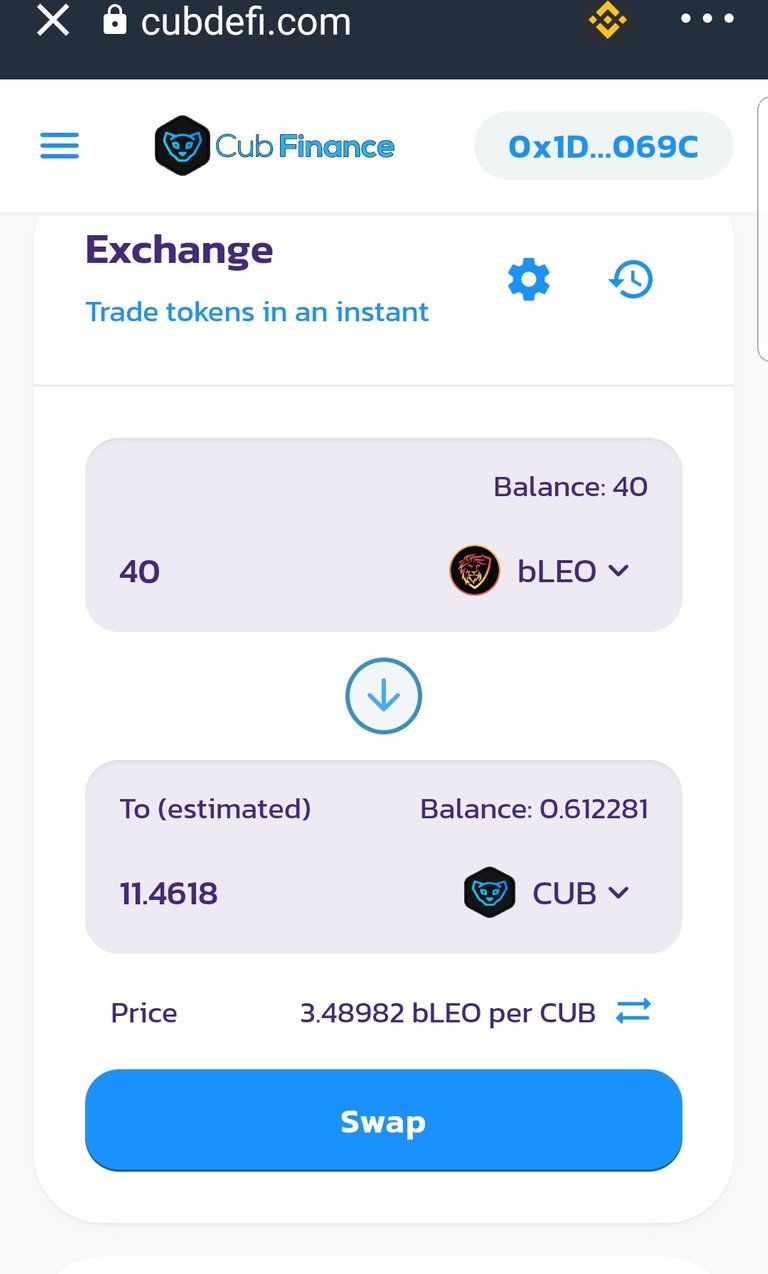 I obviously paid some fees, the good thing is that BSC charges less fees , in this case I used $0.79 charged as Smart chain BNB which is the BNB Bep20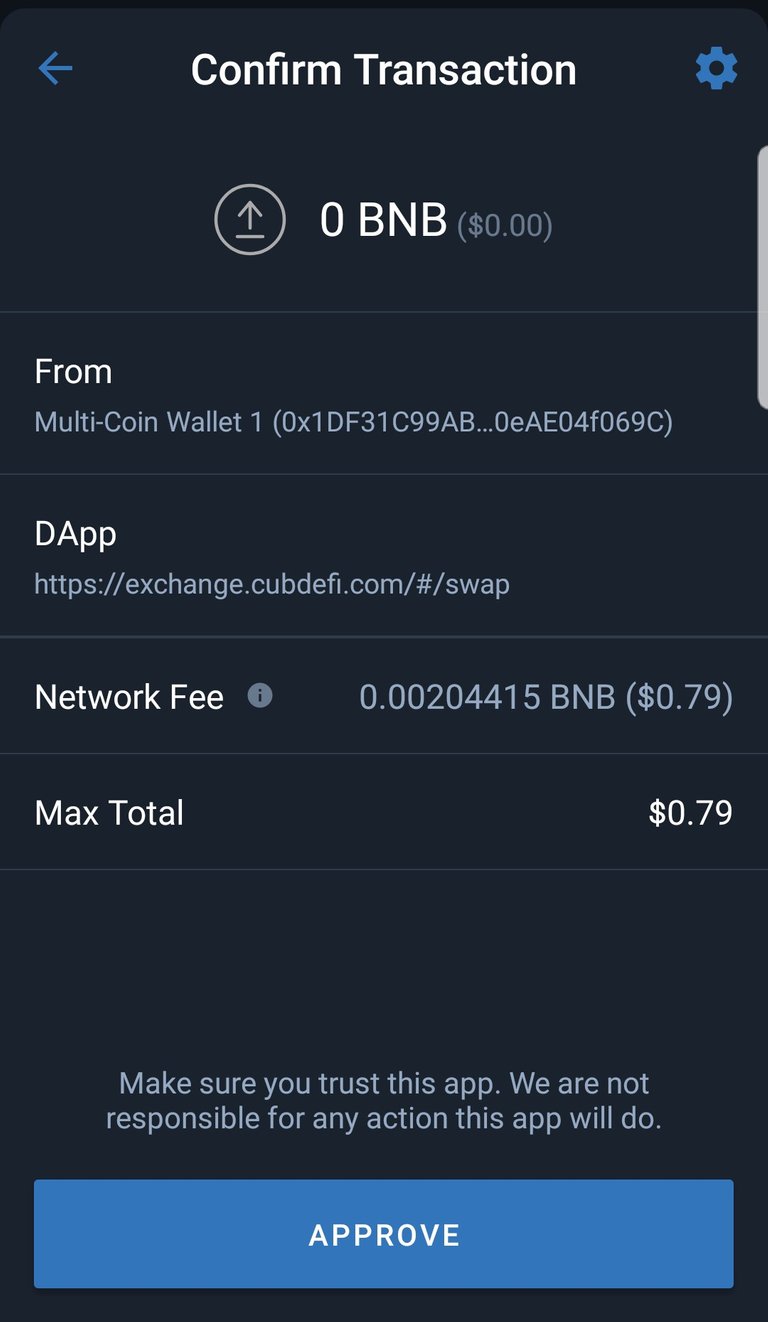 I now had to stake 12 CUB to bring the total in the den to 31 as shown in the first image.
I will update tomorrow on how many Cub I have earned in 24hours.
I will then readjust my stake according to the earned cub tomorrow, my goal is to earn at least 1Cub per day.
Btw I wrote this post using Eceny, but it got messed up as I couldn't edit my draft, so I have edited it on leofinance now.
Love
Jarau Moses