I Decided To Stake More Cub in The Cubdefi Kingdom-Tutorial
I remember writing a post yesterday talking about the dilemma I am in at the moment of whether to stake Leo or Buy Cub and stake it, I think I have come to a conclusion now.
I received one reply on that post by @trumpman2 who said that he does both
I just do both and don't care
After long contemplation, I think I have come to the final conclusion and I am going to convert my Leo into Cub.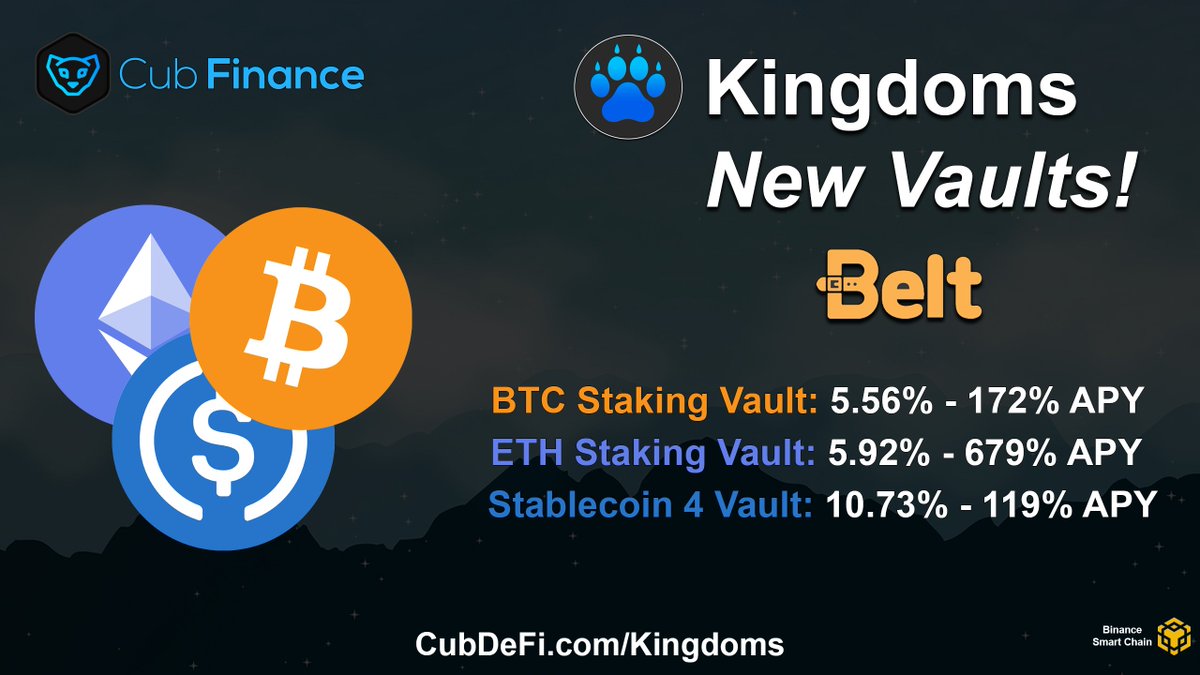 This decision was helped by a post by @belemo where he talked of reasons why cub might hit $3 soon!
Who the TF I am not to FOMO in now after the latest announcement by @leofinance where Cubdefi kingdoms have been fully launched with juicy APYs.
When I made my post yesterday, I only had 57 Leo, but I had a pending payout which has added to my Leo to make it 104 which is approximately $22 at the time of this writing.

Steps To Convert Leo Into Bleo on BSC
1. Visit the Leo-Bleo Bridge Wleo.bsc and enter BSC Address
So I now have to transfer this 100 Leo from Hive Engine to my Trust wallet(I use Trust wallet, you can use Metamask) by first converting Leo into Bleo and send to Trust Wallet by using wleo.bsc as shown below.
I entered my BSC Smart chain address which is 0x1DF31C99ABE71544FB8aD3df343770eAE04f069C , you can send me some BSC tokens hehe.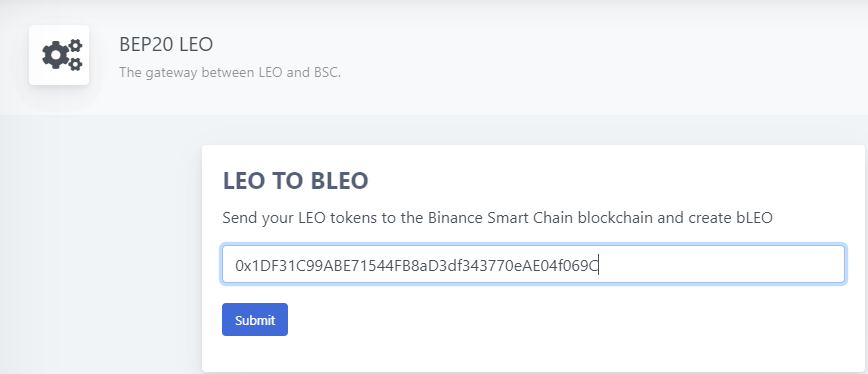 2. Enter Number of Leo to Convert to Bleo
I will be asked how many Leo I would like to convert to Bleo, I choose all my Leo as shown below.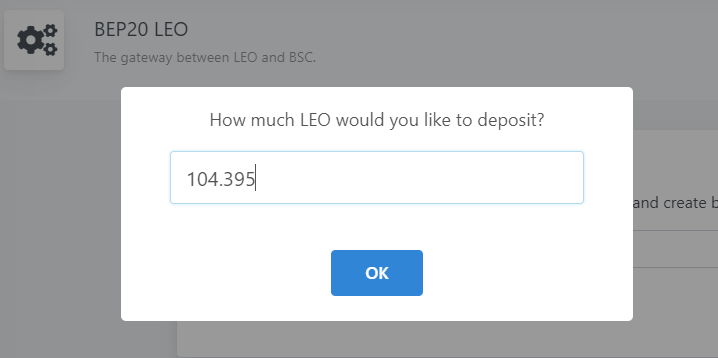 The next step asks me to confirm the number I would like to send and I am also reminded that 1 Leo will be used as a transaction fee, I intentionally left out this image
3 . Enter Hive Username and Confirm Transaction
I will then be asked my Hive username where I am transferring the Leo from and of course that name is mine!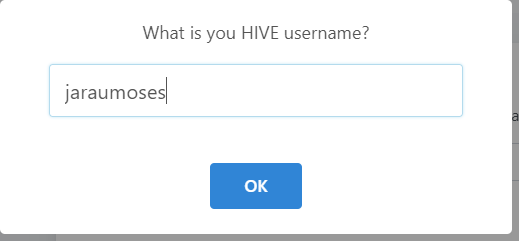 I will then be required to confirm the transaction, in my case I use Hive Keychain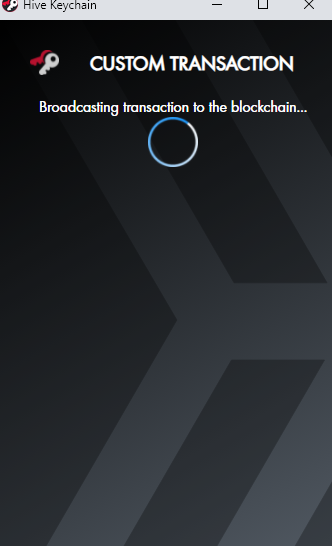 I now just have to wait for my 103 Bleo on my Trust wallet, the next steps are going to be on my Trust wallet.
I just checked my Trust wallet and the Bleo arrived at lightning speed!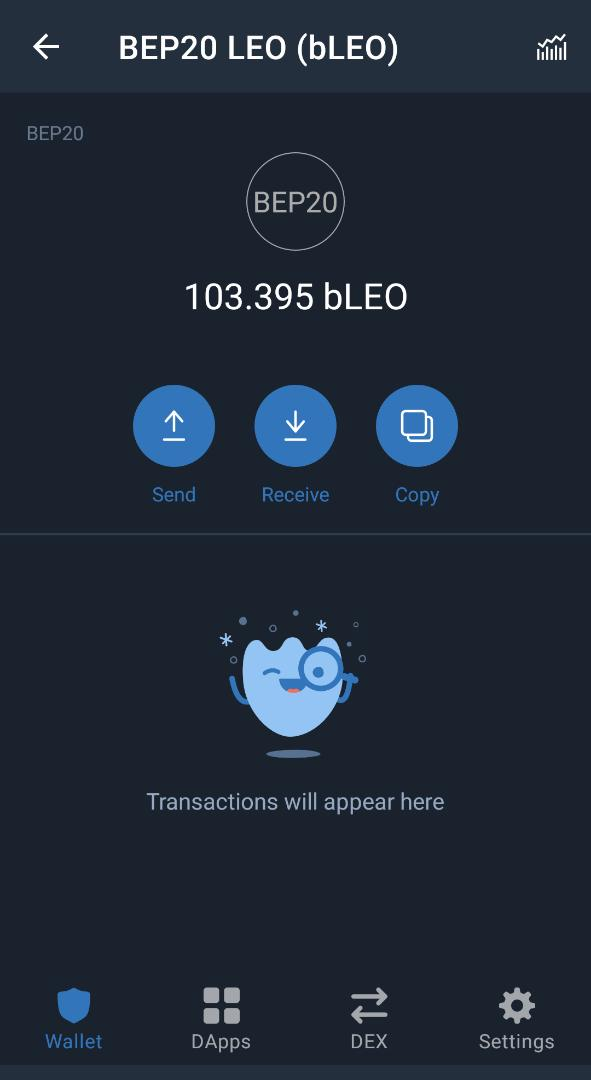 Steps To Convert Bleo Into Cub and Stake
1. Visit Cubdefi.com
Go to your Dapp browser on Trust Wallet and search(type) for cubdefi as shown below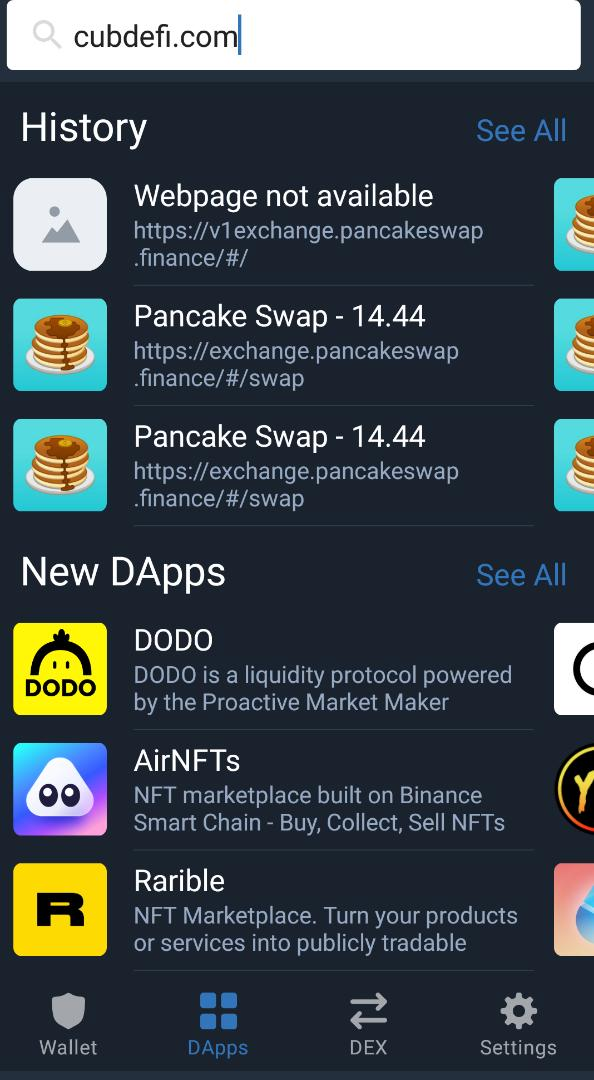 2. Exchange the Bleo into Cub
After Cubdefi you can then click on exchange, remember to choose the smart chain network.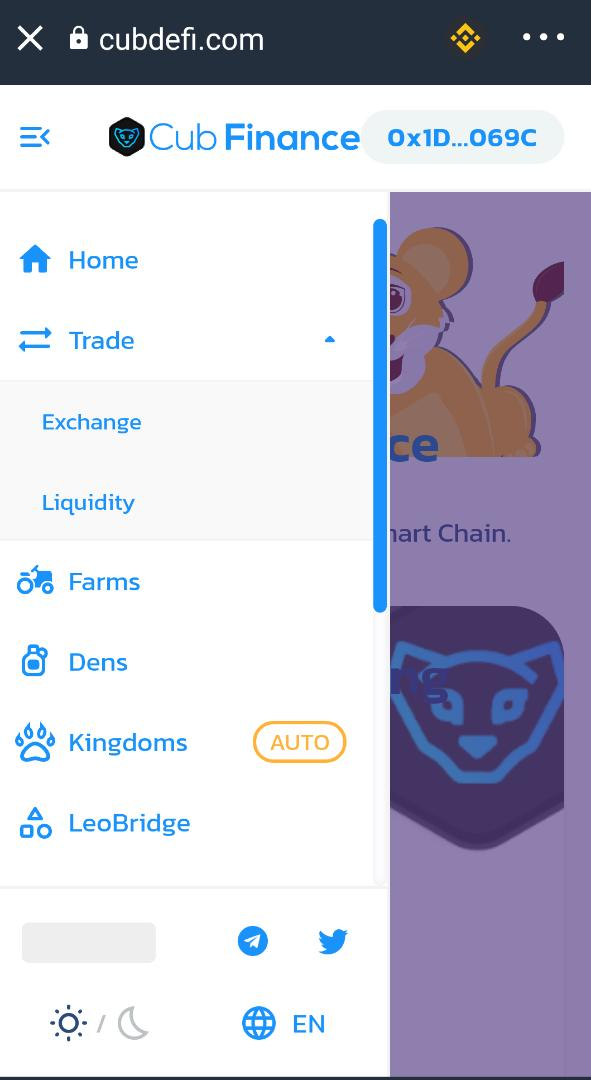 Choose the number of Bleo to convert to Cub, you can always search for Bleo and also Cub as shown, I converted all my Leo into Cub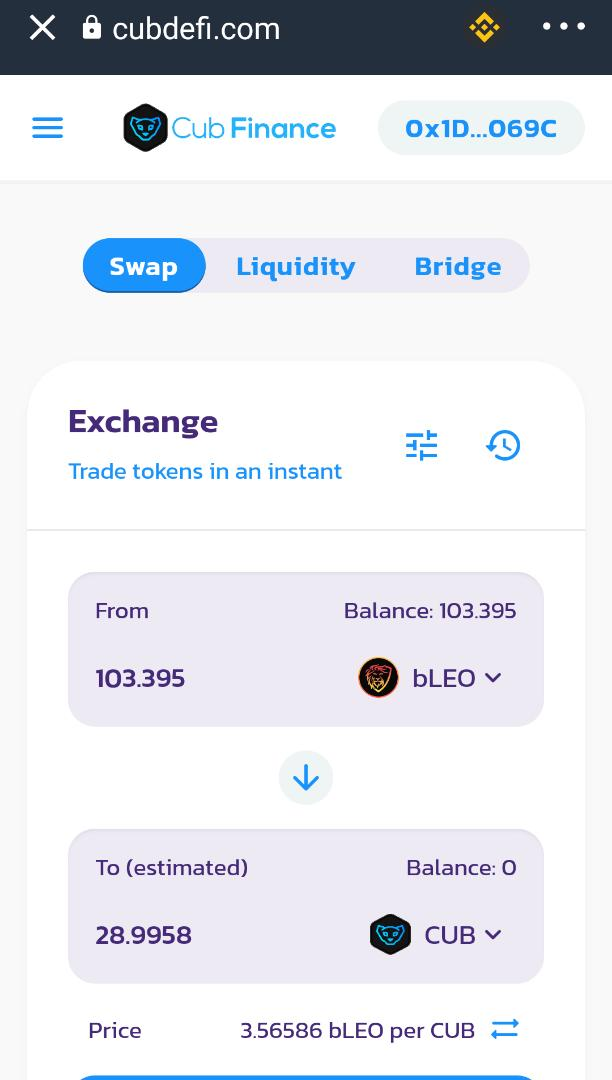 You will then be required to complete this transaction which is less than $0.5 worth of BSC Bnb.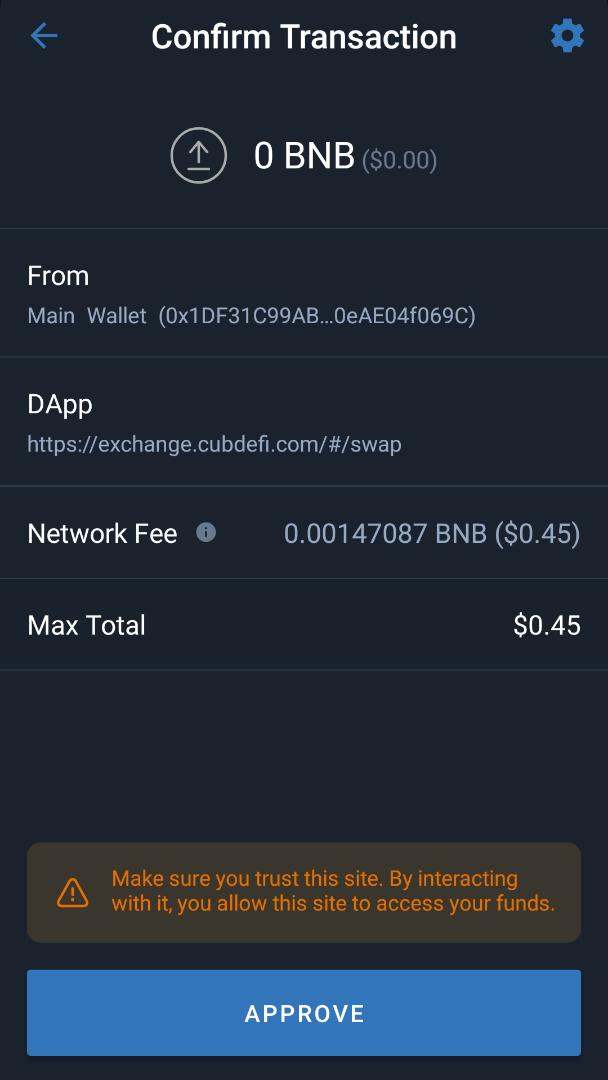 3. Go to Kingdoms and choose Cub
The cub Kingdom is the first one on top, just click on it and a deposit option will be shown below.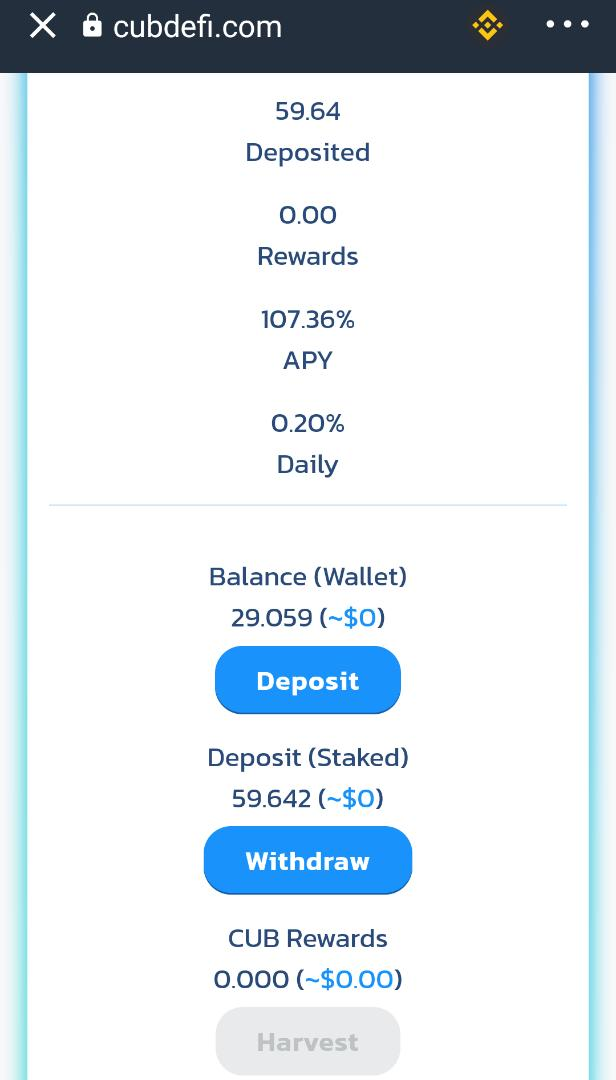 Click on deposit and choose the amount you want to be deposited into the Kingdom.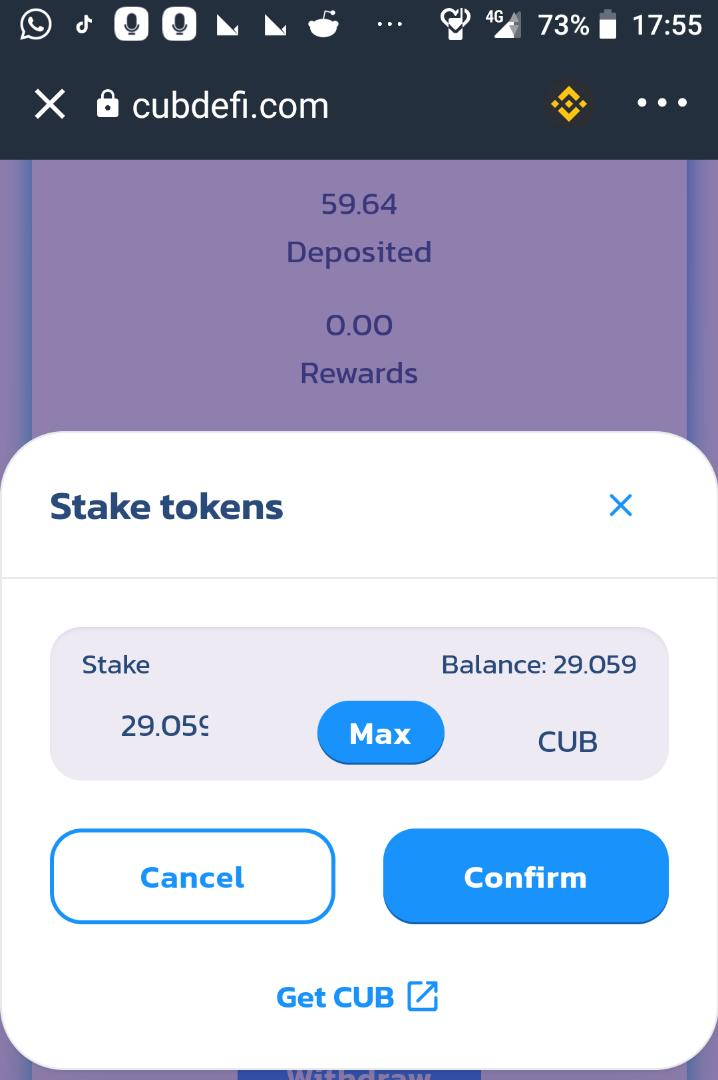 4. Approve transaction
You will now be asked to approve the transaction and fees are less than $1 and finally, you will have staked in the Cub Kingdom.
In this screenshot below, it shows 88 CUB because I had 59 already in the Den.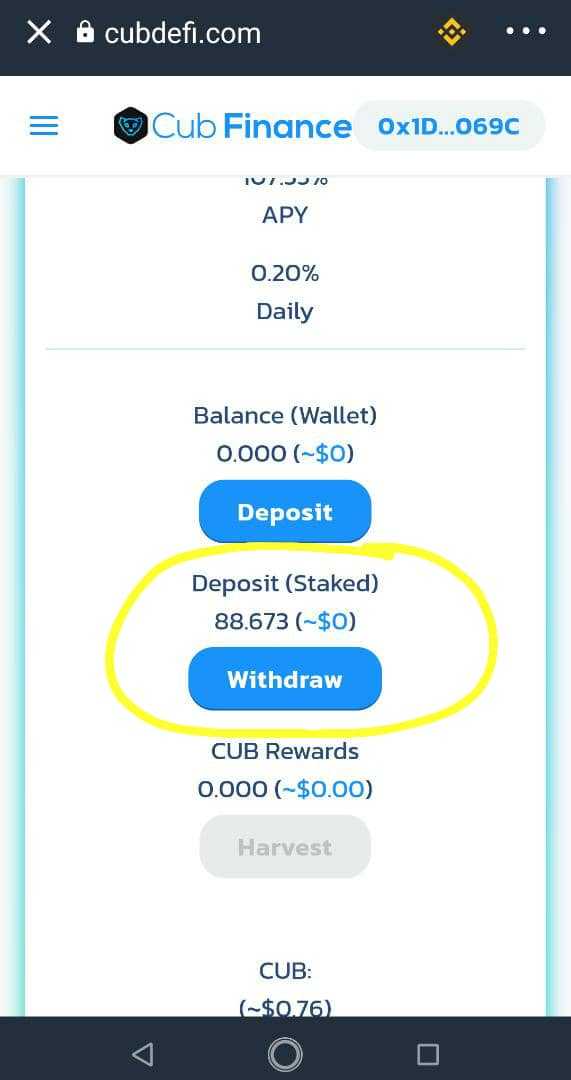 So, ladies and gentlemen, that is how you transfer Leo into Trust wallet and stake it in the Cubdefi Kingdom.
If you liked this post you can upvote or even send a little BSC as a token of appreciation my BNB Smart Chain address is 0x1DF31C99ABE71544FB8aD3df343770eAE04f069C
Love
Jarau Moses
Posted Using LeoFinance Beta
---
---