This is the daily journal for my stock portfolio with the progress of it, acquisitions, sales, transactions and everything around it. It is not a short term investment and I plan to hold the stocks for at least one year. Only if there is something real bad with one of my asset will exit the market, otherwise I will let it float.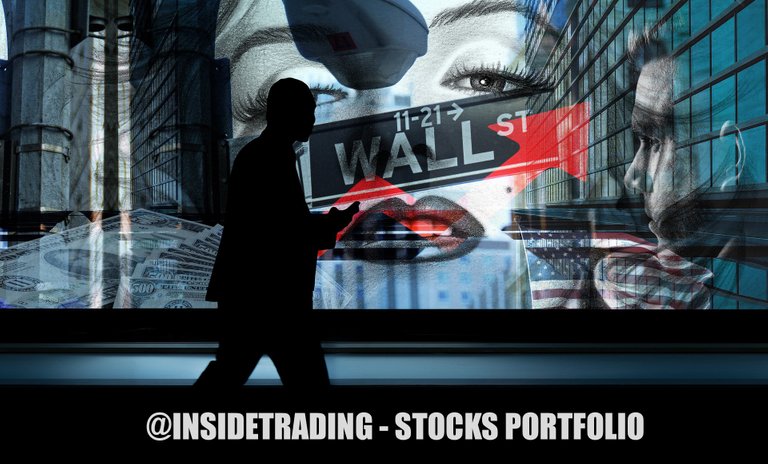 Portfolio updates and new moves on the market:
While I was expecting for the market to bounce back or at least to hold on the down levels reached, it seems it continued its downtrend. While there is still no panic on this or should it, nothing much to do at this point. Maybe some buy opportunities will reveal themselves on the dip, but still watching the market meanwhile.
NYSE stock portfolio yield (-$940.11 -17.48%):


Current NYSE stock portfolio and reasoning for entering each asset:
NIO (NIO Inc)
-- Chinese electric car manufacturer, competing against TESLA which just secured $1 billion in investments from state-owned companies in Heifi, removing liquidity risks going into next year
ATVI (Activision Blizzard)
-- Launch of the Call of Duty Warzone – Season 4 – scheduled for 03-June-2020
AAPL (Apple Inc)
-- Stock split which will allow more investors to buy in and should drive the price up
BA (Being Co)
--Part of the NASA's commercial crew program to fly into space
CIG (Comp En De Mn Cemig)
-- Brazilian energetic company with reinvigorating activity after restarting their economy
AMRX (Amneal Pharma)
-- This pharmaceutical company is expected to earn $0.53 per share for the fiscal year ending December 2020, which represents a year-over-year change of 51.4%
AAL (American Airline)
-- Airline industry gets back on track and gains momentum. As it dropped while the pandemic restrictions, together with the flights having the green light it is normal to recoup the share prices at least up to 80% from before the crisis.
SPOT (Spotify Technology SA)
-- Spotify is the best music platform out there and it moved to additional services as well - lyrics, podcast and soon video. It has the ground to be a great company and out rich all media aspects, thus an investment for the future.
HTZ (Hertz Global Holdings)
-- Car renting company, a leader in the world which from June and accelerating in July will resume all its business. As the stock price has fallen very much (0.56$) and considering the price before the crisis at over 20$, it is still a good investment. Decided to exit this investment as the company filled for bankruptcy.
The rules I am guiding myself when investing and enriching my portfolio are:
Research and analysis before buying any stock
Portfolio target is to be comprised between 10 – 20 different stock assets
200$ investment per asset as basis, more based on market opportunities
Long term investment, while looking for market exit based triggers if it is the case
Hopefully the information presented is useful enough and stay close to watch my next moves.
Posted Using LeoFinance Beta