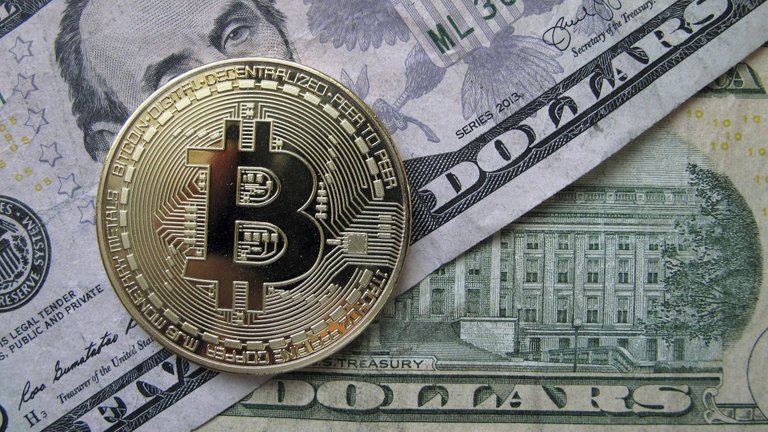 Fuente
A few weeks ago news broke that did not go unnoticed and that it came from the mayor of Miami himself, a descendant of Hispanics named Francis Suárez.
Suárez made a statement that he later uploaded to his profile on his Twitter account, mentioning a particular announcement that caused a real stir in the community, of course also in the entire crypto ecosystem. In his statement, he announced that the state will promote the payment of salaries in bitcoin, in a mixture between dollars and cryptocurrency, and for those who want everything in one or another species.
The idea may be good for those Americans and foreigners who work in that beautiful and thriving American state and have the ability to save. It would be bad news for my country, for example, since here the vast majority of people who are lucky enough to keep their jobs decimated by the shutdown of the economy due to the pandemic and bad government decisions, only have a hard time penalties for spending the month. Very few can think of saving right now.
There is also the issue of conversion, I think of the unbearable difference between buying and selling cryptocurrencies that our local exchanges have, to buy bitcoins or any other cryptocurrency in our market. Any investment we make here has to be long-term because recovering that difference in a short time is only possible in conditions that do not exist at all times.
Returning to the idea of ​​the mayor of Miami, it is not something of immediate application but a draft resolution that they are evaluating, he is even thinking of converting part of the treasury's savings into cryptocurrency and even receiving it in payment of taxes and fees. Perhaps a somewhat risky move for a government, even more so if we remember that several US states, among which is Miami, have strong restrictions on the investment of their reserves, generally in low risk and volatility portfolios.
Some of these ideas are not new, already in 2019 in the state of Ohio the collection of taxes from companies and businesses in bitcoin had been promoted and the pilot idea was even implemented but it failed as there were not many interested in using their cryptocurrencies to pay those expenses.
It is not clear what is behind the mayor's announcement, what is certain is that just raising it has raised expectations about bitcoin, one more in the whole movement around cryptocurrencies.

Hace algunas semanas se conoció una noticia que no pasó desapercibida y que provenía del mismísimo alcalde de Miami, un descendiente de hispanos de nombre Francis Suárez.
Suárez confeccionó un comunicado que luego subió a su perfil de su cuenta de Twitter mencionando un particular anuncio que provocó un verdadero revuelo en la comunidad, por supuesto también en todo el ecosistema cripto. En su declaración anunciaba que el estado propiciará el pago de salarios en bitcoin, en una mezcla entre dólares y la criptomoneda y para quien lo desee todo en una u otra especie.
La idea puede ser buena para aquellos americanos y extranjeros que trabajan en ese bello y pujante estado norteamericano y tienen capacidad de ahorro. Sería una pésima noticia para mi país por ejemplo ya que aquí a la gran mayoría de las personas que tienen la suerte de conservar sus empleos diezmados por el cierre de la economía debido a la pandemia y a las malas decisiones del gobierno, solo les alcanza y a duras penas para pasar el mes. Muy pocos pueden pensar en ahorrar en estos momentos.
También está el tema de la conversión, pienso en la insoportable diferencia entre la compra y la venta de criptodivisas que tienen nuestros exchanges locales, para comprar bitcoins o cualquier otra criptomoneda en nuestro mercado. Cualquier inversión que hagamos aquí tiene que ser a largo plazo porque recuperar en corto tiempo esa diferencia solo es posible en condiciones que no se dan en todo momento.
Volviendo a la idea del alcalde de Miami, no es algo de aplicación inmediata sino un proyecto de resolución que están evaluando, incluso está pensando en convertir parte de los ahorros del tesoro en la criptomoneda y hasta recibirla en pago de los impuestos y tasas. Una jugada quizás un tanto arriesgada para un gobierno, más aún si recordamos que varios estados de USA, entre los cuales se encuentra Miami, tienen fuertes restricciones para la inversión de sus reservas, en general en carteras de bajo riesgo y volatilidad.
Algunas de estas ideas no son nuevas, ya en el año 2019 en el estado de Ohio se había impulsado el cobro de impuestos de empresas y comercios en bitcoin y hasta llegó a implementarse la idea piloto pero la misma fracasó al no haber muchos interesados en utilizar sus criptomonedas para abonar esos gastos.
No está claro que hay detrás del anuncio del alcalde, lo que es cierto es que con solo plantearlo se han elevado las expectativas sobre el bitcoin, una más en toda la movida alrededor de las criptodivisas.
Las fotografías son de mi propiedad excepto las que menciono la fuente.
The photographs are my property except those mentioned by the source.
Héctor Gugliermo
@hosgug
Posted Using LeoFinance Beta