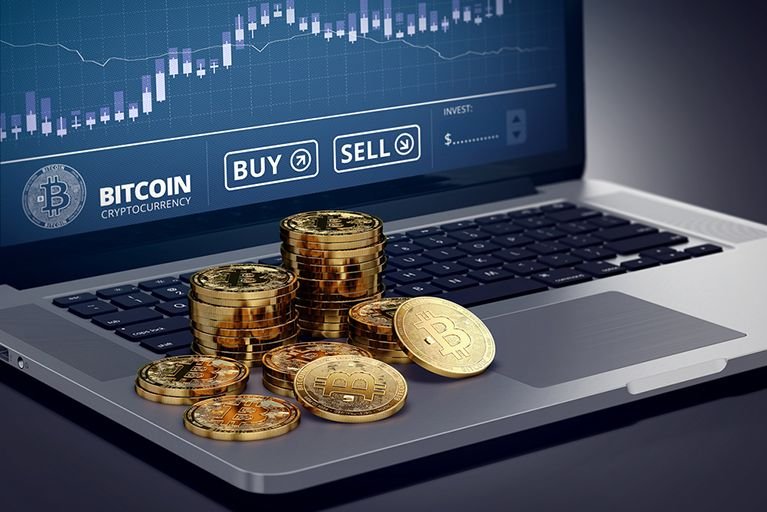 Fuente
These two simple words have enormous meaning for many Argentines since a lifetime and powerful president of the Argentine Football Association used them as a philosophy of life and were so ingrained in his mind and attitude that he had even engraved them on a signet ring used permanently and displayed with pride. Although there were many suspicions, it was only after his death that huge negotiations were verified that he carried out with other famous leaders of world football tried and imprisoned for corruption. For him there was no sentence, everything happened.
"Everything goes by", we should add "fast" to emphasize how the events and news of the crypto world take place in these times. Everything is dizzying, as the speed of computers that perform calculations and check hashes to try to mine a bitcoin.
Events are unfolding so fast that some so-called historical milestones that occurred just a few months ago are already ridiculously old and out of date.
Reviewing some news I stop at one that caught my attention at the time and gave reasons for this publication: on December 16, 2020, BTC surpassed its historical mark of US $ 20,000. A great event that kept not only cryptocurrency investors but also all those people related to traditional finance in suspense. Today, with a price of US $ 60,000 only 100 days after that event, it even provokes smiles.
For something, I like to write more about ideas and opinions than about figures, graphs, and quotes. I recently published a post about the speed at which technology and the crypto ecosystem have been advancing, I said at that time that a new form of illiterate was probably being created, those who do not understand or will not understand what is happening with all this. It worries me because again there will be exclusion.

Estas dos simples palabras tienen un enorme significado para muchos argentinos ya que un vitalicio y poderoso presidente de la Asociación del Fútbol Argentino las utilizaba como filosofía de vida y tan arraigadas estaban en su mente y actitud que hasta las había grabado en un anillo de sello que utilizaba permanentemente y mostraba con orgullo. Si bien hubo muchas sospechas, recién después de su muerte se comprobaron enormes negociados que realizó con otros famosos dirigentes del fútbol mundial juzgados y encarcelados por corrupción. Para el no hubo condena, todo pasó.
"Todo pasa", habría que agregarle "rápido" para enfatizar como los acontecimientos y noticias del mundo cripto transcurren en estos tiempos. Todo es vertiginoso, como la velocidad de las computadoras que desarrollan cálculos y comprueban hash para tratar de minar un bitcoin.
Tan rápido se desarrollan los acontecimientos que algunos hitos llamados históricos ocurridos apenas hace pocos meses ya son ridículamente viejos y perimidos.
Revisando algunas noticias me detengo en una que llamó mi atención en su momento y dio motivos para esta publicación: el 16 de diciembre del 2020 el BTC superó su marca histórica de u$s 20.000. Todo un gran acontecimiento que mantuvo en vilo no solo a los inversores de criptomonedas sino también a todas aquellas personas relacionadas con las finanzas tradicionales. Hoy, con una cotización de u$s 60.000 solo 100 días después de aquel acontecimiento, hasta provoca sonrisas.
Por algo me gusta escribir más sobre ideas y opiniones que sobre cifras, gráficos y cotizaciones. Hace poco tiempo publiqué un post sobre la velocidad a la que la tecnología y el ecosistema cripto viene avanzando, dije en ese momento que probablemente se estaba creando una nueva forma de analfabetos, los que no entienden ni entenderán lo que ocurre con todo esto. Me preocupa porque otra vez habrá excluidos.
Las fotografías son de mi propiedad excepto las que menciono la fuente.
The photographs are my property except those mentioned by the source.
Héctor Gugliermo
@hosgug
Posted Using LeoFinance Beta