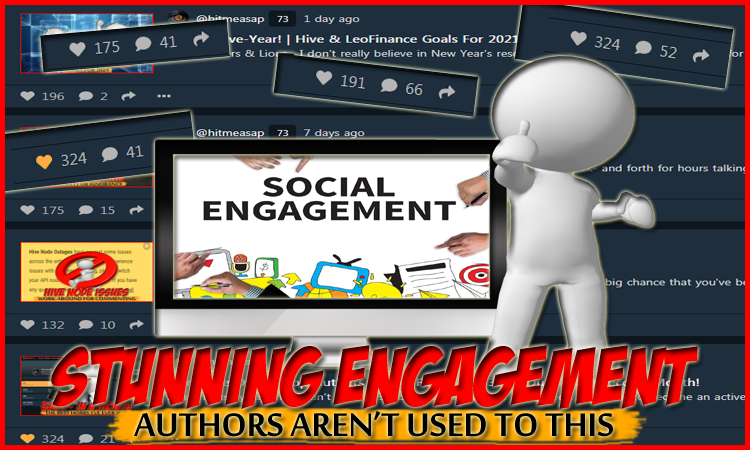 ---
My first post generated a total of 27 comments from 13 unique users. That includes my own replies within the comment section as well. My second post had a total of 18 comments from 10 unique users.
The article I believe has drawn the most attention are my 'How To Earn Crypto From Blogging In 2021' article that was published more than 1 month ago. That article has a total of 66 comments from 15 unique users. 23 of the comments are from "poshbot" that simply states that someone shared your article on Twitter. I published that article for marketing purposes and to increase organic traffic to LeoFinance.io by ranking keywords and with some SEO optimization.
Another article managed to get a total of 33 comments from 10 unique users. Another one had 52 comments from 18 unique users. It is safe to say that I have never experienced this level of engagement on Hive, and it is a long time since I experienced this on Steem.
In fact, the last time I had somewhat 'decent' engagement was 8 months ago. I had 11 comments in total from 6 unique users on one of my articles I published on Hive. It has been more than 2 years since I saw more than 50 comments on an article, prior to LeoFinance, and that article was published on Steem.
It was my "push-people" initiative, where I strived to push people into minnowhood by focusing on specific, hand-picked authors, and donating tokens and/or power directly to the users in an attempt to strengthen the middle class on Steem.
The articles I have published with the most engagement on LeoFinance has been about LeoFinance and more specifically, it has actually been about engagement. Like my article about the Initiative 10 for instance. 52 comments in total from 18 unique users.
That being said, while LeoFinance related content seems to be doing well, perhaps even the best, in terms of token rewards, it has also been giving me the most engagement. While the rewards are wonderful in terms of stake and influence over rewards, engagement gives me motivation, inspiration and encouragement to produce even more content. Tokens aren't as good motivator as engagement to me personally, which is why I've never started to shit-post 10x per day only to self-vote my way 'up the ladder' so to speak.
Unfortunately, my time is limited due to my day job so things aren't always easy.. But I am still trying to find the necessary time I need to be an active Lion.
However, I have been thinking about doing something for the community for a couple of weeks now, and truth to be told, I have always been eager to 'move mountains' and cause ripple effects, so I am going to 'go back to my roots' shortly again and start to strengthen our foundation like I have done before..
Hopefully, it will take off in an even greater way than it did before and we had some really great success back in the days when the Minnow-asap initiative was active.
---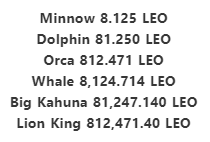 ---
With the different levels on LeoFinance, it will be rather easy to push people into minnow-hood, but I am more eager to push people into the upper Dolphin-level and to help them to reach new heights and goals.
I will reveal more about this project shortly, but I can tell you that this article was about engagement, and the upcoming project is all about engagement, in a natural way. In an already existing LeoFinance way.
Authors aren't used to the engagement level we have on LeoFinance and content consumers aren't used to the quality of crypto- & finance related content we have either.. With the upcoming project, Hive will benefit, and so will LeoFinance and the community as well.
A strong foundation to build upon is necessary for a healthy community, and I'll do my part to strengthen our foundation and to improve the distribution of tokens.
Posted Using LeoFinance Beta