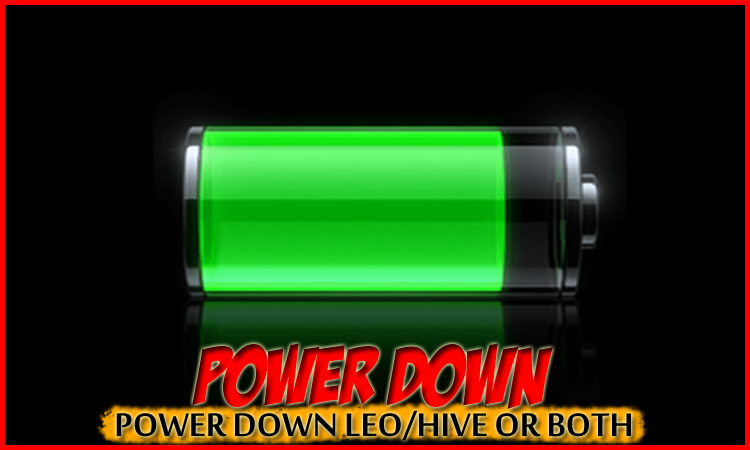 ---
A dream of mine is, and have always been to use Hive in a way that it helps me financially in real life. I have cashed out Steem in the past and I bought a phone, clothes, went to a decent restaurant and whatever. It felt nice and I've never had any dreams of becoming a crypto-millionaire or whatever..
I've just wanted to use my rewards/income from crypto in real life, whenever it suits me, just to treat myself something extra so to speak. I have never had any significant stake and cashing out tokens when they are worth less than $1 have never really felt like a good idea, even though I have done it in the past.
That being said, I have 4800+ Hive and 3000+ LEO at the time I am writing this and I guess that there are others out there thinking about cashing out now when we (finally) are looking at the charts and can see green numbers and climbing prices.
Hive is worth $0.52 and LEO goes for $1.09 at the time I am writing this. Now, I don't want to power down but I've started to somewhat feel that I owe it to myself to "have at it" while I can so I can actually use some of my "internet income" in real life.. At some point.
It wouldn't only feel nice, but cashing out would also prove to my friends and family members that the time I invest into this place is rewarded, and that it can help me in real life.
Even though $0.52 still is a bargain price for Hive according to me, it's been a long time since I've had the opportunity to actually cash out at those prices.. $1+ for LEO is still a bargain, but my LEO stake is actually worth more than a months income from my job and it wouldn't hurt to use some of that in real life..
I guess that my question is:
If you were about to power down, how would you do it?
I haven't thought about this too much but I think that for me, personally, it would make the most sense to power down both at the same time. Some of it.. I mean, LEO is worth more than Hive, so I get more money by powering down LEO, but I also delegate my Hive power to leo.voter and I get LEO in return...
Would you cash out Hive or LEO, or both at the same time?
At what point will you power down?
Is $1 enough or do you aim higher than that? $5? $10?
Posted Using LeoFinance Beta