bHBD coming to Cubfinance | Binance Smart Chain (BSC)
Since the launch of PolyCub platform and it's token, it has definitely been able to take users attention off Cub token and Cub finance. The platform which avail users with different opportunities when you talk about staking and defi farming, the introduction of pHBD- USDC actually facilitated it's growth and gradual adoption in the decentralized finance ecosystem.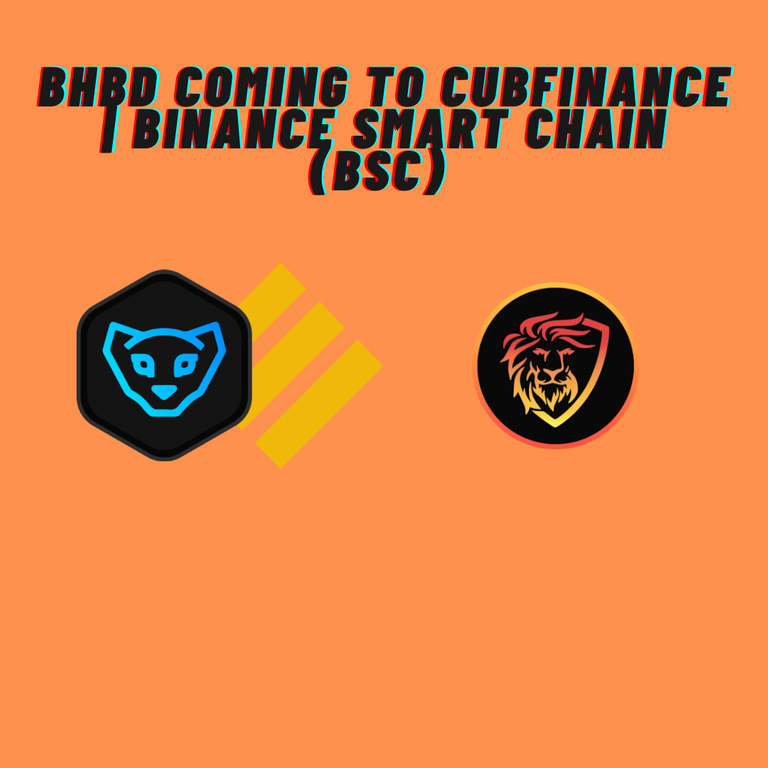 During one of ask me anything the team spoke about their feature plans for Cub finance which they talked about the bHBD and the deepen of the pHBD-USDC pool.
Deepen the liquidity pool LP will definitely draw more whales to the platform which will be beneficial to both native tokens, in a recently concluded AMA the target for this liquidity pool just went up which we are looking at between 1 to 2 million in pHBD pool on PolyCub.
This is will be beneficial to pHBD-USDC, PolyCub and soon to be launched bHBD because of the arbitrage opportunities it's going to provide once this is achieved. The fantastic thing about the bHBD is that the development stage is fully completed and we are just waiting for it to be launched. Bringing more HBD to Cub is a very innovative idea which will see to the bullish in price of cub token.
Well if you were to ask if there was any time frame for the bHBD launch , let's simply put it that the launch is totally dependent on pHBD-USDC pool and if it's able to achieve the set target then we are home and dry. Which just have to push the launch pad, and it's open to be utilized.I give it up to the team and the success we have been able to achieve within a short time frame.
Also don't forget in contributing to the pHBD-USDC pool, and from statistics it looks like we will be able to archive the set target in a few months, let's do our own part in growing the pHBD-USDC liquidity
Posted Using LeoFinance Beta
---
---