This post is the second part of a summary of my experience on Hive since 2017. You can read the first part here.
This will be focus on price, in my believe that low Hive price is once in a lifetime opportunity, I want to prove it in our post today.

Price is what you pay
Value is what you get
Warren Buffett
The Hive's real value preposition relies not on the code, technology, token price, dapps but in its own community, the people who are loving it and believes on it, that is the true wealth of this chain, the layer 0.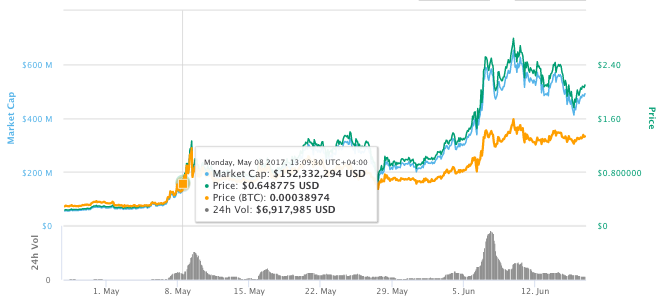 Back in May 2017, I decided to bought my first Hive/Steem on the market. I tried to accumulate on 0.40$ price mark that time but unfortunartely because of the security that was implemented by Coincheck (a Japanese Crypto Exchanger) I missed the boat for 0.40$ per Hive/Steem only after 2 days that the coins jump the price to 0.60$, I have no choice but to buy on more expensive bracket that I expected. Special thanks Coincheck for not releasing my Bitcoin earlier, it cost me more... lol 😂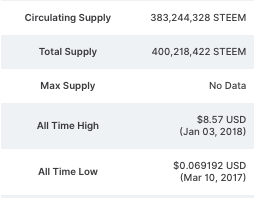 Although it wasn't a big deal for the reason that money or profit is not the main thing for me on buying the token because the real intention is to become a small support to other people who needed it. I was looking to All Time price chart provided by Coinmarketcap, I noticed the all time low was 0.069 on March 10, 2017. In my mind, how I am wishing I did have a chance to grab some tokens that very low price, in the back of my mind if given a chance to see this once in a lifetime price opportunity again, I will load up bunch of it with God'd help.

Many things just happened and we see the price skyrocketted to $8 each coins last January 2018, many people bought under a dollar are all very happy to see their portfolio and how much they have made.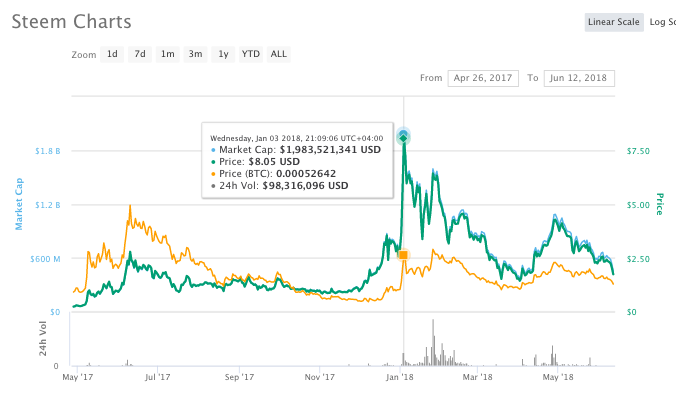 As far as I remember, I had approximately 9,000 Hive Power in my wallet which is more or less $70k that I have no interest of withdrawing for the reason that if I cashout some of it my power will became weaker thus my upvotes and support reduced.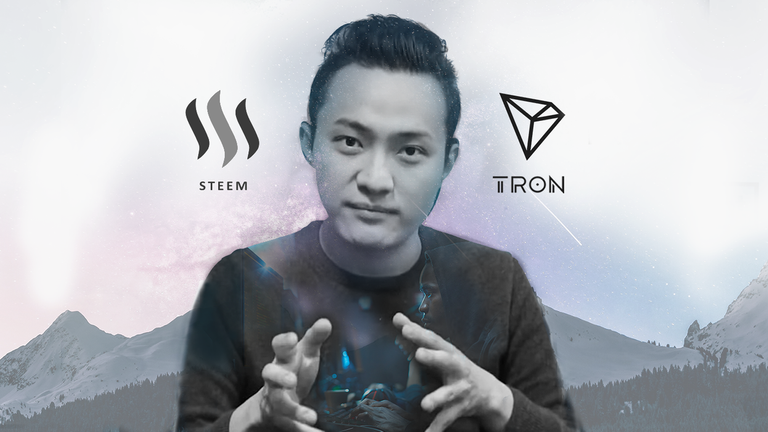 Image source
Justin Sun acquired Steemit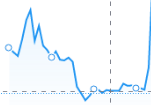 This event magnifies how decentralized our community is, it never fails to fascinates me to think all what happened on Steem hostile takeover. When the Hive price fell down below 0.00002000 satoshi, it let me think that this price range can be very low cheap price in April 2020, started day trading the Hive on this range for I know its now in lower risk to trade it on the price range. However, I decided to dump some of the Hive I bought from 0.00000950 satoshi when the price reached the 0.00001700 which is pretty bad move because the next day when I woke up seeing the price jump at 0.00055000 each Hive. I was pretty angry to myself to not to be patience enough for this major pump, good lesson learned here.

My DCA ( Dollar Cost Average ) when Hive drops below 2000 satoshis.
Learned a lot here, its not bad to do Dollar cost average on your comfotable price range, however, what is pretty bad move for me is to sell on pumping price, I admit that I forgot my goal to be a good giver on this part. Maybe this time I will not made mistake again, God willing. 🙏
Today, as the time of this writing (September 21, 2020), the Hive price is at nearing on its all time low which is a very big blessing that I was hoping way back in last 2017 and what I was blew out last April 2020. All the opporunity is on front of our eyes again, I think this time with the help of God, I will not missing this. This time my 3 years of experience will be put to test, however, after all the price doesn't matter because what is more important is to be a small intrument to help other people.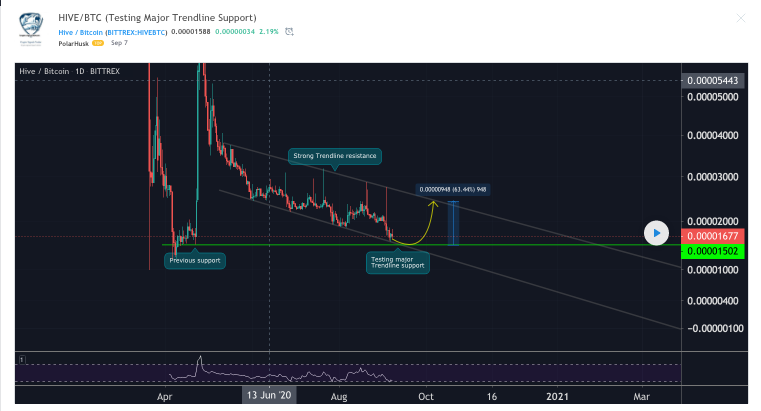 -The price is following this descending channel for quite some time now
-Every time the price pumps up, it always gets rejected by the trendline resistance
-It is now testing the major support trendline
-If HIVE can hold this zone, there might be another repeat history
-A retest of resistance area up to 2k sat - 2.4k sat
-Not financial advice but only a possibility in the midterm
Source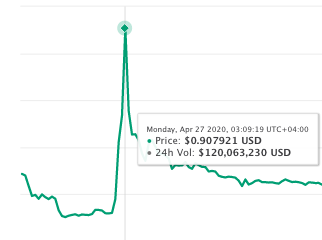 To be prepared for this expected parabolic move I made my transaction on Binance 5x Margin Trading to long Hive. Not financial advice but we may never see this price range again, last time this price bracket lasts for 10 days after a major pump, if this holds in this position we may see the history repeat itself. Its now its 6th day, it may fall below this price but I don't want to take a chance , after all it too cheap to ignore.
Oh, did I forget to mention that Hard Fork 24 Eclipse is around the corner? Although in average users like ourselves we may never feel any difference but this is great major event. Why is that? its the first Hard Fork upgrade since we left Steemit company, this is truly a community upgrade in a truest sense of decentralized way. We can now do community upgrade within only ourselves, first time ever.
Video made by @gtg
Community > Price
In my experience, I can safely talk how good hearted our people here just a sample on what happened on @darthnava when he is on badly need on medical assistance. Almost everyone shared what they can do to extend the life of a one person, See his port here
https://peakd.com/blog/@darthnava/fellow-steemers-i-need-help-as-my-mri-results-are-not-encouraging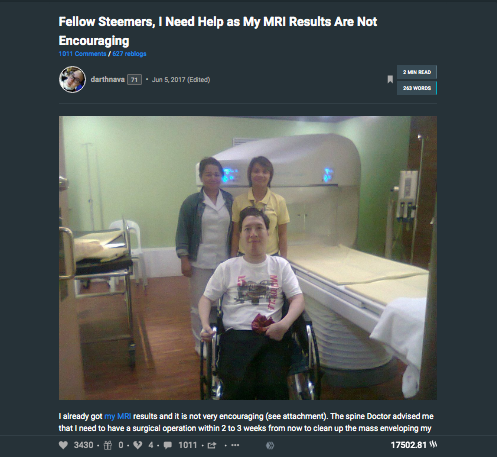 For personal needs, I think I already have enough to lived although I am not rich but grateful for all what I had in life like the bible said;
6 But godliness with contentment is great gain.
7 For we brought nothing into this world, and it is certain we can carry nothing out.
8 And having food and raiment let us be therewith content.
1 Timothy 6:6-8
King James Version
I am already thankful for what God given to me, a good health, a loving and caring wife, and the Church of God in which we have many brethren as brothers and sisters in faith. Most especially by giving us Brother Eli who is preaching endlessly all the goodness found in the bible with the help of God.
Also, I really do love Ramen!
Please upvote, share, and follow. Thank you...
My past post you may want to consider checking out. Great to have you here <3