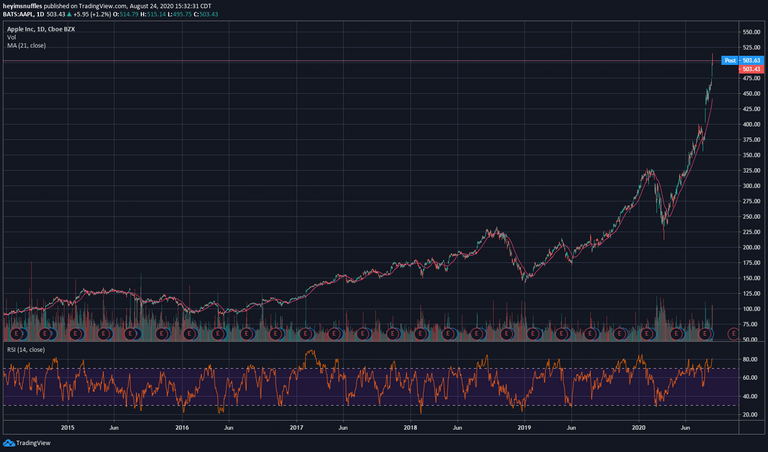 This run has been Dot Com Bubble-esk. And we continue to see these asset prices of stocks get pumped higher and higher. With AAPL and TSLA both splitting they have rocketed the Nasdaq to higher prices. After missing the last couple of weeks and being on the wrong side of the trades here (for the most part) I am looking to step in and short this sucker big.
With record low short interest
With AAPL and TSLA blowing off to the upside
Retail traders have crowded in with Portnoy
Stimulus is now priced in again...
There is just way more risk to the downside overall than to the upside. Individual stock picking is great and Iam still looking for good patterns and stocks setting up. However, I am looking to short this sucker here again...
Posted Using LeoFinance