I realize that I could be wrong, and in fact I am wrong for now. It is very possible that we continue to go parabolic and slowly grind higher for the next days and weeks and then capitulate to the upside. That is possible....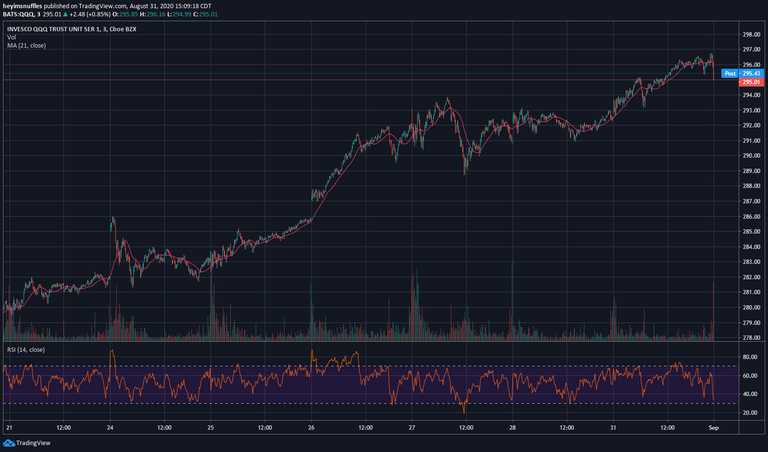 HOWEVER...we have multiple things now out of the way....
Jackson Hole has passed...
AAPL and TSLA splits have now passed...
Month End Markup has passed...
VIX and VXX are going up when the market is going up...
And did you see the last 3-5 minutes of the market today...straight selling...
I believe the rest of the week may turn out to be a blood bath...Looking for multiple percentage points to the downside.
Posted Using LeoFinance