Now many crypto users get used to the jargons like Defi, DEX and Swap.
All these words are used in to Crypto Decentralized Finance(DeFi).
Until several months ago, even many Hive users and crypto investors were not familair with these. But now we all got used to these words already with Uniswap airdrop announcenment sensation, Uni coins' rapid price increase and following competition of other DEXs.
I am not sure what made this trend and which one was the first ignition point.
All this trend may come from the rapid price increase of UNI and other DEX coins, and the sensational high worth airdrop. The result of strong finance marketing.
Or the develpment of all crpto DeFi technology and ecosystem makes the commercial success of UNI and other DEXs.
Regardless of what made this trend, now all DeFi ecology is under development and evolution interacting all blockchains, developers and investors.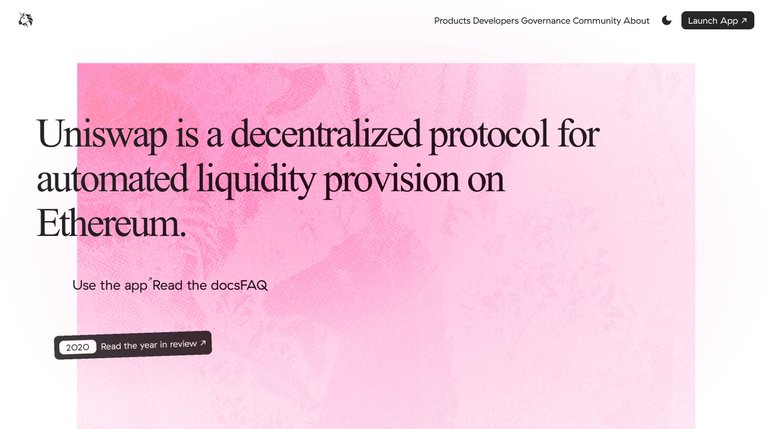 Uniswap
Uniswap is the first commerically succesful and popularized DEX that is clearly the leading pioneer in Crypto DeFi.
After the first succesful market penetration of Uniswap, already there has been rising 2nd and 3rd DeFi starts such as 1inch and Mooniswap. In 2021, the competition and evolution will be dense among all these DEXs and new unexpected concepts.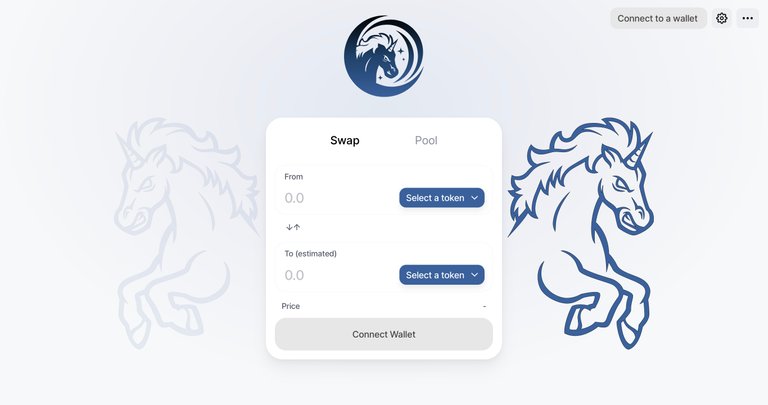 Mooniswap
Most of DEX provide dashboards that shows trading information in real time.
Users could see the transaction status of tokens and pais, liquidity, volume and price.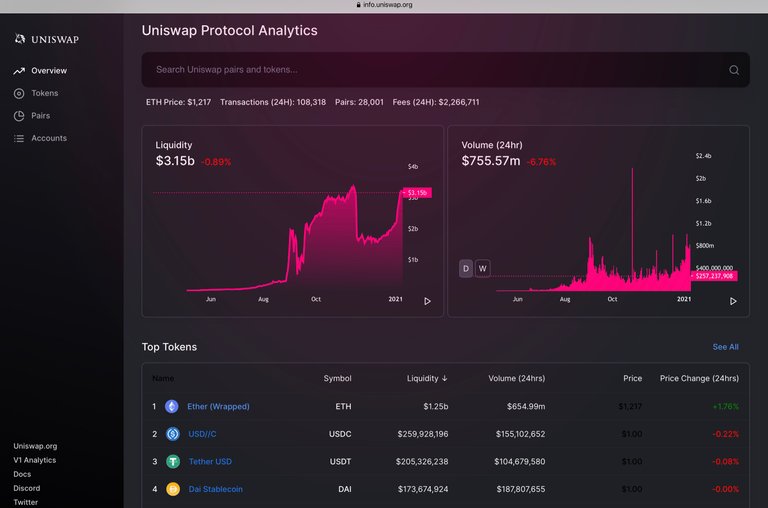 Uniswap hit the peak of liquidity at $3.1B on last October. And then the liquidity of it has kept the half of the peak amount until last December. Now we are at the similar amount of liquidity of last October as we are in the crypto bull market or this is just the beginning of crypto era.
This year other competitors has started its aggressive market penetration and marketing efforts and some of DeFi and DEX would not just rely on Ethereum blockchain. I heard that some of DeFi would start its service based on non Ethereum ecology.
This changes and new competition may distribute all amount of DeFi DEX liquidity into small size amount or as a another storyline, it may make its pie bigger altogether making another trend. I am very curious of the change.
Daily transaction amount is $755M.
Uniswap is a leading DEX, but even Uniswap and all DEX just started its first step in DEX business and this ecology. So it's very hard to get some meaning from that or forecast next upcoming trend from this small size of data.
I think DEX should have its basement on a certain as the development of DEX is closely related to its basement blockchain's success.
This year we will see many changes and developement.
We all would see how the evolution will go on while all DEXs based on a certain blockchain will compete each other with its mother blockchain.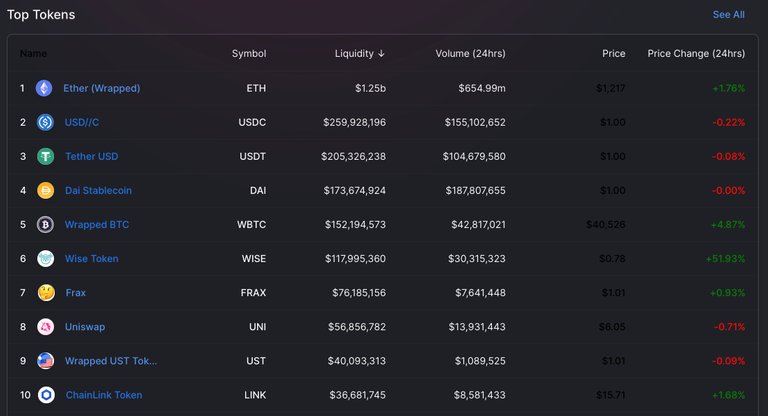 As of liquidity criteria, it is no surprise that ETH take the first position and Chainlink got 10th position after my short sleep.
I haven't known so much about DAI, but DAI seems to be more popular than my expectation. I could see it everywhere in liquidity pools.
And you can see the transaction records of specific account via dashboard feature.
If you do not remember about past transaction, you can see that via this feature. They provide the data of your private liquidity injection date and amount, value and pair.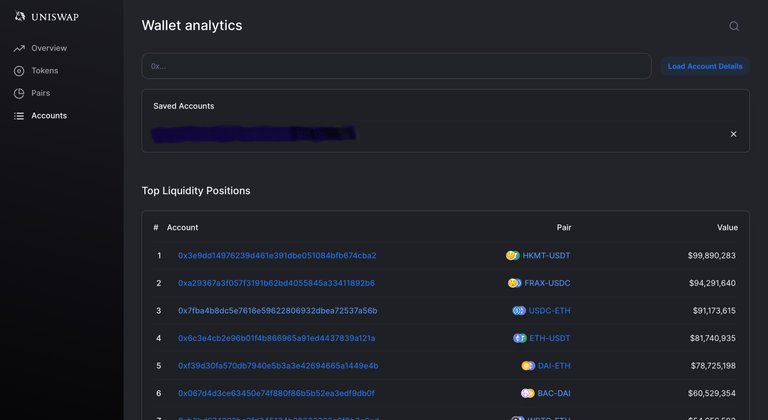 Posted Using LeoFinance Beta