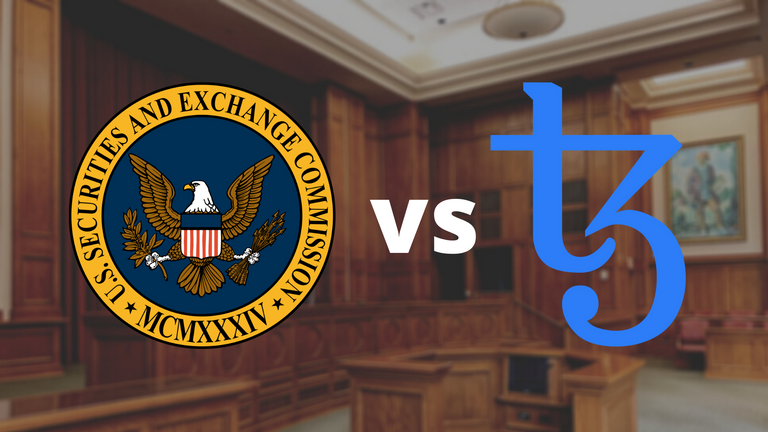 Source
The Tezos class-action lawsuit that has lasted long since 2017 seems to end in a USD 25 million. Tezos foundation does not like to last this long battle, it may want to focus on its future growth and the expansion of Tezos ecosystem based on stable circumstace.
Tezos, like many initial coin offerings (ICO) from 2017, has come under scrutiny from both investors and regulators alike alleging that its token sale constituted an illegal offering of securities.
Indeed, the U.S. Securities and Exchange Commission (SEC) has come down hard on numerous 2017-era ICOs demanding penalties for securities violation. Even distributions to non-U.S. citizens have also come under the SEC's radar, as was the case with Telegram.
In late October 2017, Block & Leviton revealed that it was opening an investigation into the Tezos ICO for securities fraud. By mid-December of 2017, the Boston-based law firm, which specializes in securities cases, sued the principal actors in the Tezos ICO.
By the time Block & Leviton initiated its own legal proceedings, the Tezos Foundation and Dynamic Ledger Solutions — the company created by Tezos co-founder Arthur Breitman — was already the subject of two other lawsuits. In November 2017, cases against Tezos were also filed in Federal District courts in California and Florida respectively.
The suit also came amid a power struggle within the project itself. This internal wrangling even affected the release of the XTZ tokens to investors who participated in the $232 million ICO back in July 2017.
A spokesperson for the Tezos Foundation commented on the decision
"The Tezos Foundation chose to settle all claims because the Foundation believes it is in the best interest of the Tezos project and community as a whole to resolve all pending lawsuits. The Foundation continues to believe the lawsuits were meritless and continues to deny any wrongdoing. But lawsuits are expensive and time-consuming, and the Tezos Foundation decided that the one-time financial cost of a settlement was preferable to the distractions and legal costs associated with continuing to fight in the courts. The Tezos Foundation can now focus on its mission to support the long-term success of the Tezos protocol and ecosystem."
Source: Cointelegraph, Crypto-News
Posted Using LeoFinance