Ethereum Gas fee is so high now.
Even though I do not have frequent Ethereum transaction, the high gas cost give me so much burden that makes me hesitate to do something in Ethereum ecology.
This high fee may come from recent rocket-high ETH price increase.


source:ethereumprice.org
Recently I sent and received some ETH via wallet trying to trial investment in DeFi. After just one traction, I was shocked so much. The transaction cost was highest one in my life including bank transaction. Even when I sent foreign currency to my friends overseas, the cost was so much less than this gas fee.
So I though that I had made some mistakes scanning my transaction records in detail several times. But I did normally, no wrong points.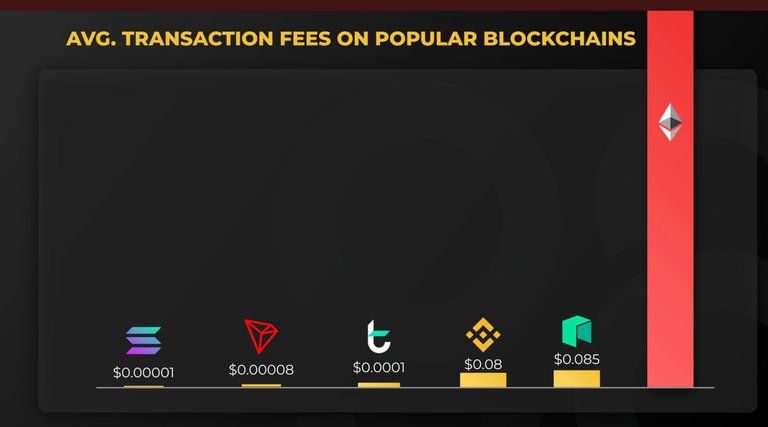 source: coin98


source: twitter
Somebody say that Ethereum 2.0 may resolve this issue so we would not have this matter anymore in 2.0 ecology. But there are some sarcastic views on this saying that Ethereum 2.0 would not be able to resolve all, maybe we should wait for 3.0 version.
Through twitter and internet communities, we can see a variety of ideas and opinions even though most of opinions are not validated or carefully mentioned.
Many alternative coins such as Tomo, IOTA, SOL, DOT, EOS are being mentioned which may have lower or no gas fee.
Some of internet users may have the intention that just try to promote the coins that they own a lot or preference with whatever reason basement.
Are there really no way to reduce this cost in recent blockchain?
I would be very rare to spend over $3,000 for gas fee like the picture above. My transaction is always not so much.
But compared with conventional bank or other coins' transactions, ETH transaction fee is clearly much burden and uncomfortable.
I still do not have clear insight or knowledge about Ethereum ecology. So not sure what function the gas gee is doing.
Now I am curious how Ethereum would evolve reflecting some improvement points and trying to make up its weakness.
Posted Using LeoFinance Beta