Hey All;
It's just been THREE days that I invested in the Travala AVA token. At the time of writing it's up close to 10% today and is trading close to $0.85 for 1 AVA token.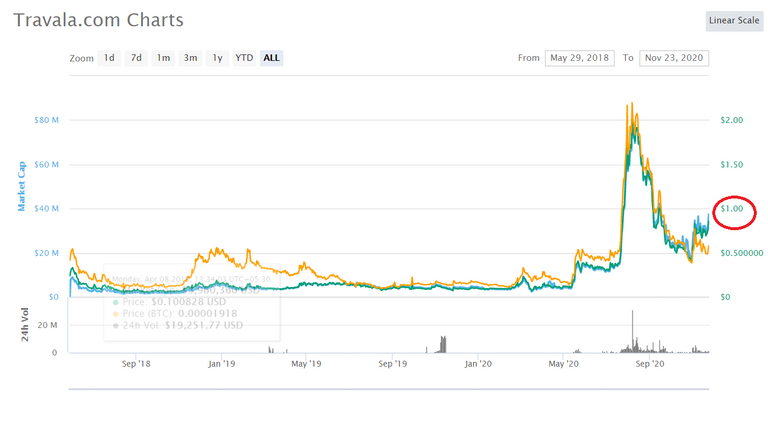 I had bought/exchanged 2.2 ETH for close to 1.5K+ AVA tokens. And in just mere 3 days I'm making a profit close to $230. Today, if I sell all the AVA 1.5K tokens I get this profit of $230 including exchange fees etc. When I bought the AVA token it was trading close to $0.70 and see the price today it crosses $0.85 and is poised for $1 pretty soon.
Following is the snapshot of my AVA wallet; with AVA tokens & its worth today which is $1300+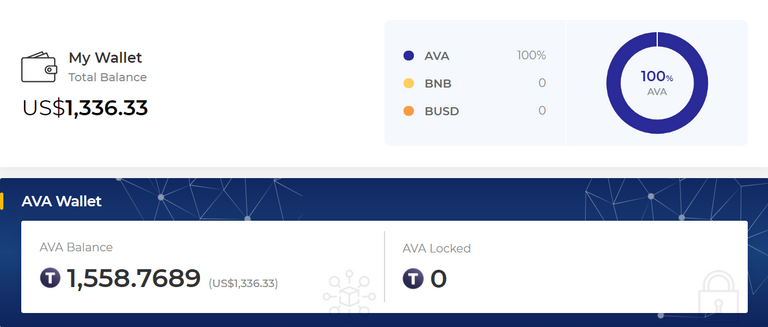 And when I bought these tokens THREE days before i.e. on 20th Nov 2020; all these AVA tokens worth was $1100+; The same can be depicted in the following image::
Not a Trader...
Frankly speaking, I'm not a trader and I'm not looking for some early gains & EXIT. I made an investment in this Crypto Friendly Travel Booking Platform - Travala token AVA looking at the potential it has in near future. My plan with these AVA tokens as of now is to have them in the wallet and sit there until it breaches $1 mark. So gonna the HODL AVA tokens for some time long maybe until the starting of 2021 & see where the price goes.
If in between I get opportunities, I'll be buying more of the AVA tokens. And would love to have 5k+ AVA tokens - that's my GOAL.
Arent You Leveraging the 24% APR
One word answer NO. I understand it has its benefit. But anyhow currently I do not feel like liking AVA in a smart contract to earn AVA extra tokens. So as of now not planning to become to activate the Smart Member, which would require me to lock the AVA tokens in a smart contract for at least a month.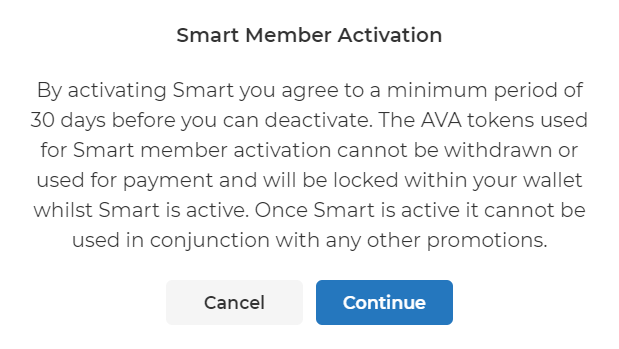 The minimum duration to lock the tokens is 1 month. This means once I lock them in the smart contract I cannot withdraw and neither I can use it for any sort of payments for travel bookings.
At the current moment, the Crypto space is on FIRE and we never know what's gonna be the new all-time highs. So playing it safe and not locking the AVA tokens. It would have been a different story if I had more AVA tokens to lock. And considering my stake and the minimum days required for the tokens to be locked. I'll just let the AVA tokens sit comfortably in the wallet & wait for the right moment IE $1 to arrive for ACTION to take place.
Have Your Say..
Did you notice the AVA token price SURGE? And are you locking the AVA tokens in a smart contract? Let me know your views in the comment box below.
Best Regards
PS:- None of the above is a FINANCIAL Advice. Please DYOR; Do your own research. I had an interest in the Travala project and hence bought some of AVA tokens; that's iT.
PS:: Image Credits:: travala; coinmarketcap
Posted Using LeoFinance Beta