Hey All;
It's time for me to optimize my dCity. Been a long time that I didn't do buy any cards. Currently, my dCity RANKS 89th and is earning close to 3+ HIVE daily and close to 8k+ SIM which is the In-game currency.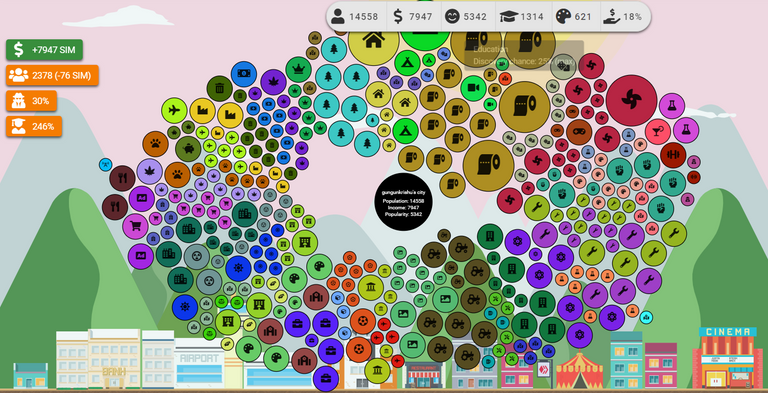 When I convert the SIM to HIVE it's close to 39+ HIVE. So altogether my dCity earns a total of 42+** HIVE** daily. Before the optimization, I was earning less HIVE close to 1.9+ HIVE excluding SIM income. Now considering the income my dCity generates on a daily basis, I think it's a decent passive income and mover over I'm happy about all the investment made thus far in the **GAME. **

Laboratory Cards Bought...
Before I get into what price I bought the laboratories card. Let me first talk about its stats. Check out the following image:::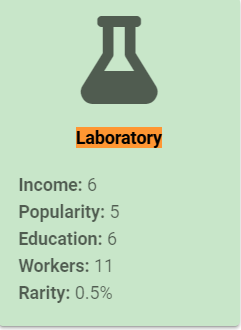 As clearly seen from the image a SINGLE Laboratory card gets you an income of 6 SIM. Along with an addition to Popularity:: 5, Education:: 6 and Workers:: 11 respectively to your dCity. But the best part and the reason as to why I preferred buying this card as opposed to others is its RARITY.
It has a Rarity of 0.5% which means it's a very rare card. The higher the Rarity of the Card means the less is printed. And as per the RULE of demand and supply - which states higher the demand higher is the price. Lower the Supply and higher the demand again results in higher Price.
7 Laboratries Card Bought for 31.5 HIVE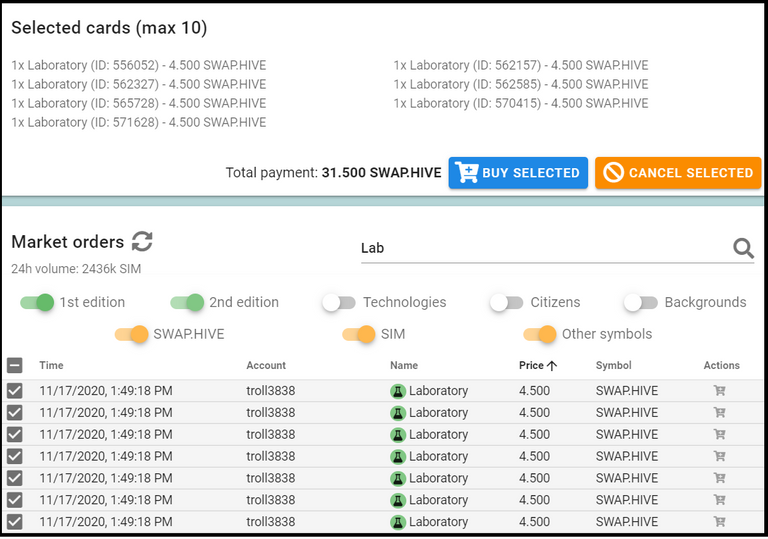 Trade/Purchase Confirmation

Applying the demand-supply rule; simply I'm going with the Rarity of the cards when buying them. There was a time when I use to see a price of 6 HIVE and above for this laboratory card. I kept this card in my observation list and didn't buy at a price of 6 HIVE.
Today, I randomly checked the price of my favorite cards. The list includes; Laboratory, Nuclear Plant, Waves Broadcast Tower, Public Restrooms etc.. Since the laboratory card was being SOLD for a decent price, I just bought them from the market. Considering the liquid Swap.HIVE I had it restricted me to BUY 7 of these cards for the moment. I'll be looking forward to buying more of these considering cards at this price and if it falls even further I plan to do a BULK buy - maybe somewhere around 20+ Laboratory cards. Lets' see what the future HODL for these cards.
Have Your Say...
Do you Optimize Your dCity? What are Your thoughts on this Laboratory card? And which are your favorite dCity cards? Let me know your valuable views in the comment box.
Best Regards
Best Regards
PS:- None of the above is a FINANCIAL Advice. Please DYOR; Do your own research. I just bought some of the dCity cards and have been Optimizing my dCity as when opportunity strikes - that's iT
PS:: Image Credits:: dcity; Hive-engine, hiveblocks
Posted Using LeoFinance Beta