Hey All;
Finally; I have a new technology discovered for my dCity. I had been waiting for it for a long time and here it comes with a surprise.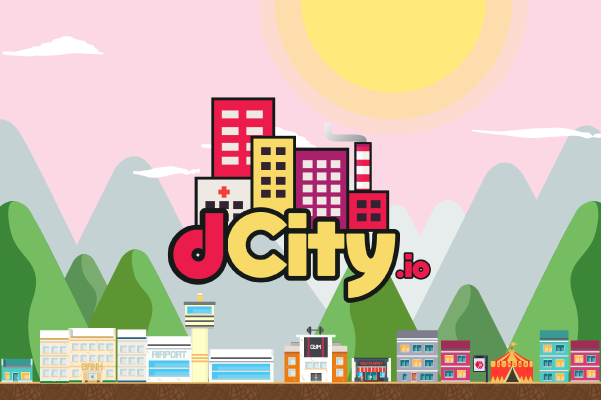 To date, all the TECHNOLOGY CARDS that I've discovered are there with me. Which means I didn't sell any of them in the market. I feel that they are going to be more valuable in the near future.
So which technology CARD did you discover?
It's none other than the OPEN SOURCE TECHNOLOGY . Here is a quick note as to why these technology cards are important for your dCity.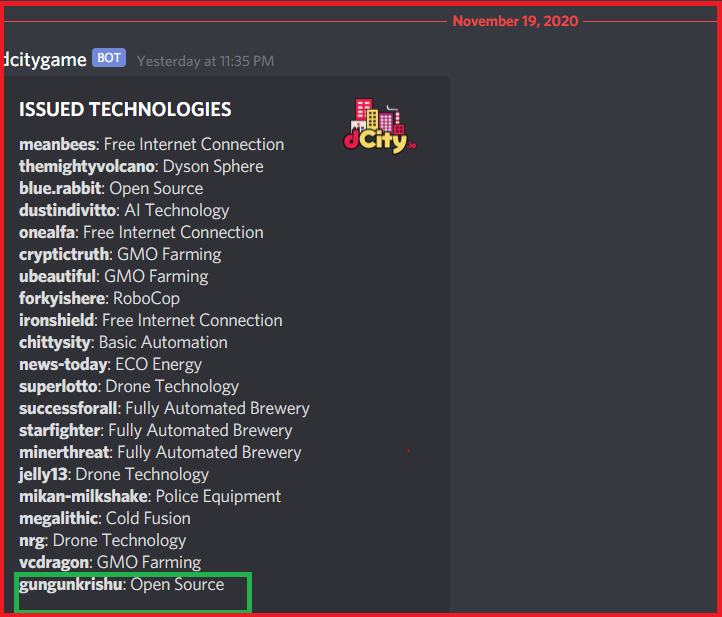 Technology cards basically boost your dCity. And based on the card discovered, it will be making the changes to your dCity accordingly.
Here is the Excerpt that is taken from the dCity website on Technologies::
To be able to discover technology players need to unlock it first in Tech-Tree.
The probability for discovery is calculated from education: 40 education = 1% chance with a max cap of 25%.
Let's take the example of the OPEN SOURCE TECHNOLOGY Card as an example to understand it better.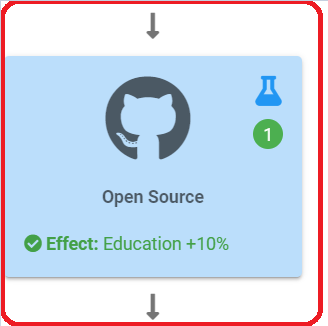 Number 1 indicates that I've ONE of these OPEN SOURCE technology cards. And if you look at its EFFECT; it states that it enhances the Education by 10%. This means if a dCity has an Education of 910 and it discovered OPEN SOURCE technology card. Then the dCity overall Education will become 1001; which as a result is the max. cap to discover technology cards.
Maths Involved to Calculate the Boosted Education
Current Education:: 910
Open Source Card:: Active
Open Source Card Boost Education by:: 91 [910 + 10% ]
Final Education:: 1001 [910 + 91]
Following is the snapshot of the Technology Cards my dCity HOLDs;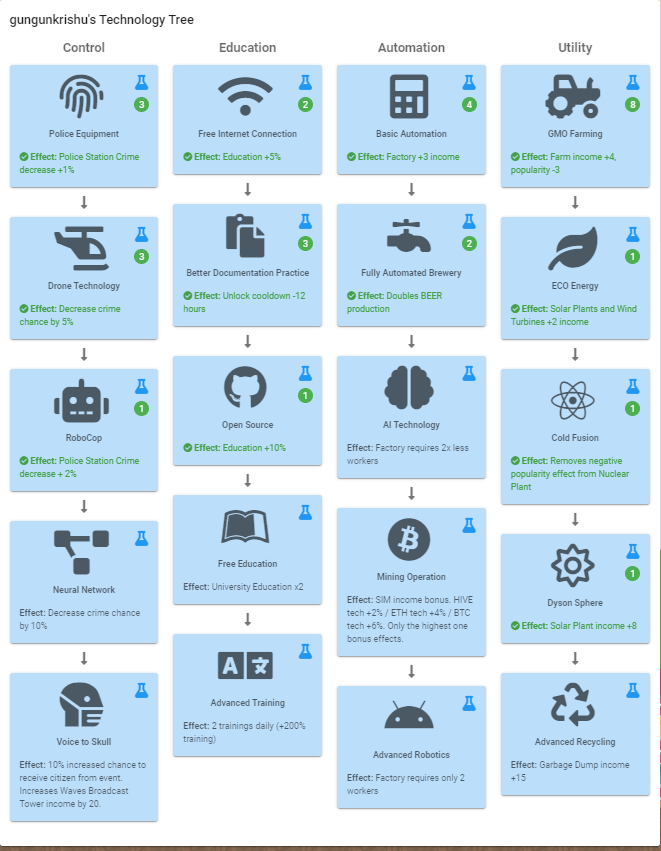 I'm already having Education > 1k+ so this card isn't going to help me with the discovery of new technology cards. But now it's going to help me come closer to completing/acquiring all the Education Technology Cards. I'm two more cards short i.e. Free Education & Advance Mining to complete my Education Technolgy quest. And once I acquire all the cards for Education Technology this would give my dCity another 1% Bonus to the population.
Technologies are grouped in 4 branches, collecting all five technologies from one branch gives player 1% bonus to the population
Though I've higher chances of completing/discovering all Utility TechnologyTechnology Cards. As only ONE card is left to be discovered which is Advanced Recycling. Fingers crossed and hoping for the best to have this card discovered sooner or later.
Market Price of Open Source Technolgy
I did a quick Market Search to find out the price of this technology card Open Source And here is what came UP;

There is only two OPEN SOURCE technology card for sale. I'll be sticking to my plan and will not be selling them any time soon. As you can clearly see from the technology tree image of my dCity; I've not SOLD any of the technology cards received. Will continue to HODL all the technology cards and when a good opportunity strikes will trade some cards OR even give out as a reward to the deserving dCity.
Have Your Say...
Did you receive/discover your favorite technology card? What are Your thoughts on this technology card OPEN SOURCE? And which are your favorite Technology cards? Let me know your valuable views in the comment box.
Best Regards
PS:- None of the above is a FINANCIAL Advice. Please DYOR; Do your own research. I just bought some of the dCity cards and have been Optimizing my dCity as when opportunity strikes - that's iT
PS:: Image Credits:: dcity; Hive-engine, hiveblocks
Posted Using LeoFinance Beta