Hey All;
Travala is the Buzz word for the Cryptocurrency Friendly Travel Booking platform. And I can further go on to say that it would be the No.1 travel booking platform that leverages blockchain and cryptocurrencies.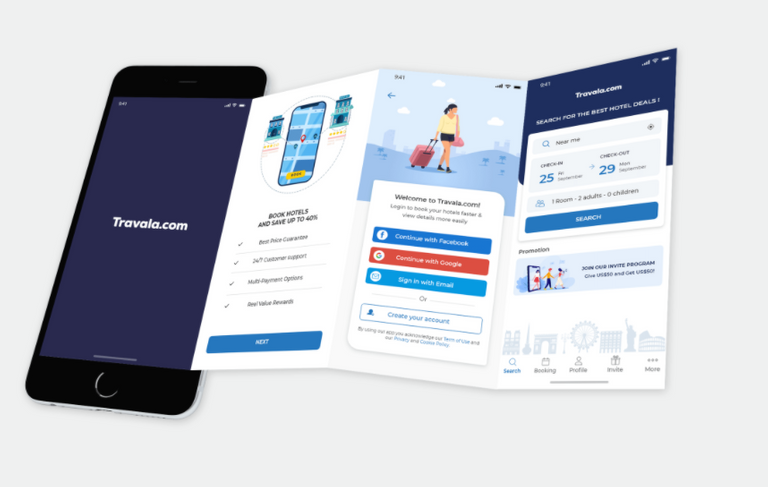 It's a finished product and in use. They have their App as well on Google & Apple Play Store with the name TRAVALA
Login to Travala & book your travel tickets may it be Hotel or Flight bookings with cryptos. The best part is that they accept major cryptocurrencies like BTC, ETH, LTC, DASH, XRP, and the list just goes on.

I heard about Travala a couple of times here on Leofinance. And today again Travala came to my attention via post from @trumpman - I just bought a shitload of AVA (Travala) - This is why!
I did like to Thank @trumpman for giving some insights into the Travala project. And after doing my research I thought it should be a good buy at the current price; which is close to $0.70 for 1 AVA token.
SimpleSwap to Exchange ETH for AVA
I invested close to 2.2 ETH and exchanged them for Travala token AVA. Following is the trade confirmation which showcases that I got close to 1.5K AVA tokens.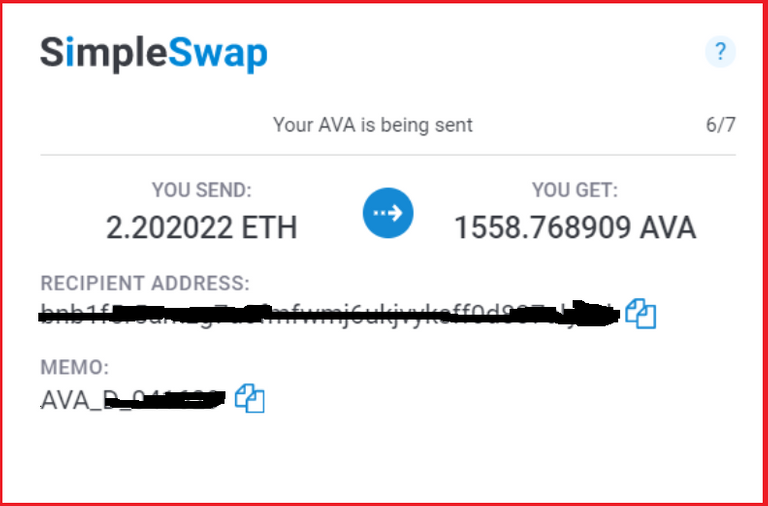 I created an account on the Travala website. And leveraging the SimpleSwap service I exchanged ETH for AVA tokens. Once the exchange was confirmed I got the tokens to my Travala Wallet.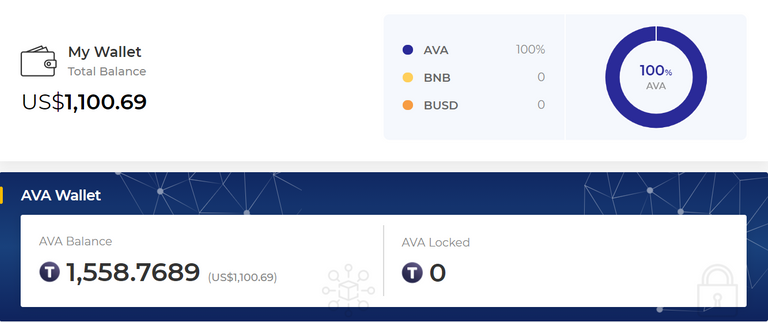 I can either use these tokens for travel bookings or I can stake them via. the smart contract program to earn DISCOUNTS, LOYALTY AND BONUS REWARDS. A person can earn close to 24% APY bonus rewards by simply staking the AVA tokens.
My Top 3 Reasons for the Travala AVA token Purchase
I'm not going to provide a detailed summary with regards to the pick/purchase of the AVA token. Rather, the following are the high-level pointers that should give you enough information as to why I picked/bought the AVA token
AVA has a token Supply of Just a mere 61+ Mil. tokens - overall good token economics
Travala is a finished product with many use cases - generating revenue
No.1 Travel Booking Platform that leverages Blockchain and Cryptocurrencies
Have Your Say...
Did you hear about Travala AVA token? Do you HODL AVA tokens? What are your thoughts on Travala Project overall? Let me know your valuable views in the comment box below.
Best Regards
PS:- None of the above is a FINANCIAL Advice. Please DYOR; Do your own research. I had an interest in the Travala project and hence bought some of AVA tokens; that's iT.
PS:: Image Credits:: travala; simpleswap,
Posted Using LeoFinance Beta